Marketing for Electrical Contractors: 20 Strategies to Attract More Customers
Are you an electrical contractor struggling to attract more customers? With the right marketing strategies, you can quickly get your brand in front of potential clients and begin to increase your customer base. In this ultimate guide, we'll discuss 20 strategies that will help position your organization as a trusted provider of electrical services and allow you to better compete within the market. From using pay-per-click advertising campaigns to creating content specifically tailored for target audiences, these strategies have been proven time and time again by successful electrical contractors –so let's get started!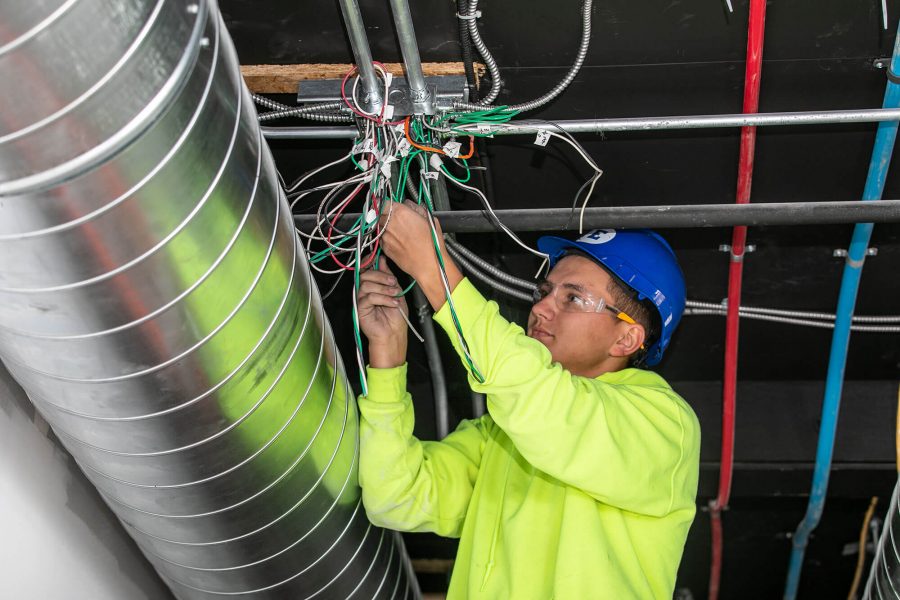 Why is electrical contractor marketing important?
For any electrical contractor, marketing is a crucial aspect to success in the industry. With the market being more competitive than ever, it's essential to establish your brand and stand out from the rest. Effective marketing strategies can attract more clients, generate more leads and increase your revenues. It's important to be aware of the constant changes and trends in marketing strategies to ensure you stay ahead of the competition. An active online presence, targeted advertising, and networking with other industry professionals are all effective marketing techniques that should be employed. Be sure to invest in a solid marketing plan that suits your business's requirements and ensure you allocate the necessary budget accordingly. Electrifying your marketing efforts could see huge gains for your business in the long run.
20 best tips for electrical contractor marketing
Here are 20 best tips for electrical contractor marketing that are sure to elevate your business.
Develop a comprehensive marketing plan: Creating a comprehensive marketing plan is essential for any business looking to succeed in the long run. A well thought out plan will not only outline your objectives but also how to achieve them effectively. It is not just a matter of advertising and promoting your product or service, it also involves analyzing your target audience and understanding their behaviors and preferences. A great marketing plan will enable your business to identify opportunities to grow and to maximize its potential.
Decide on your target market: As a business owner, it's crucial that you determine your target market. Understanding who your ideal customer is allows you to create marketing strategies that appeal directly to them, making your efforts more effective and efficient. Once you have a clear picture of who they are, you can tailor your marketing efforts to speak directly to them and increase the likelihood of conversions. Remember, being authoritative in your approach to segmenting your target market will help to set you up for success.
Create a website that stands out: Creating a website that stands out is no easy feat. It takes a strong understanding of design, user experience, and the ability to think outside the box. To truly stand out, your website must be memorable and leave a lasting impression on visitors. With the right mindset and expertise, creating a website that stands out is not just possible, it's a must in today's digital age.
Make sure your website is mobile friendly: In today's fast-paced digital world, it's crucial that your website is optimized for mobile devices. With more and more people accessing the internet through their smartphones and tablets, having a mobile-friendly website isn't just a nice-to-have; it's a necessity.
Use SEO (Search Engine Optimization) techniques to maximize organic website traffic : SEO for electricians has been proven to be effective in boosting organic website traffic. A well-optimized website can improve your site's visibility on search engine results pages, thus increasing the likelihood of attracting more visitors. Techniques such as keyword research, on-page optimization, and link building can help improve your website's ranking and ultimately drive more traffic to your site.
Create informative and engaging blog posts on related topics : As an authoritative voice in your field, it's crucial to create blog posts that not only inform but also engage your audience. Whether you're writing about the latest research findings, industry trends or tips and tricks for optimizing productivity, striking the right balance between informative content and engaging delivery is key. Start with a strong hook, such as a thought-provoking question or surprising statistic, to immediately capture your readers' attention. From there, dive into the meat of your post with clear, concise language that demonstrates your subject matter expertise.
Create a presence on social media platforms like Facebook, Twitter, and LinkedIn : If you want to establish a strong online presence, social media platforms like Facebook, Twitter, and LinkedIn are the way to go. With millions of users active daily, these platforms offer great opportunities for expanding your reach, cultivating relationships, and building your brand. By creating a presence on these platforms, you can share your insights and expertise, connect with your followers and peers, and stay updated with the latest trends in your industry.
Seek out local partnerships with other businesses: As a business owner, seeking out local partnerships with other businesses can prove to be an invaluable tool for expanding your network and increasing your customer base. By building strong relationships with other businesses in your community, you not only have access to their customer base, but you also open up the opportunity for collaborative marketing initiatives and cross-promotions.
Take advantage of online directory listings such as Google Business Profile : As businesses strive to establish their credibility and visibility in the digital space, it's essential to take advantage of online directories like Google Business Profile. Not only do these directories help businesses garner more exposure, but they also provide valuable insights into customer behavior, search metrics, and engagement rates. By claiming your business listing and optimizing it with relevant keywords, high-quality images, and accurate contact information, you can establish trust with potential customers and improve your search engine rankings.
Leverage word-of-mouth referrals from satisfied customers: As a business owner, you may be wondering what the best way to attract new customers. Look no further than your satisfied customers. These individuals have a powerful tool at their disposal that can benefit your business: word-of-mouth referrals. Make sure to keep your current customers happy, ask for referrals, and consider offering incentives for successful referrals. Don't miss out on the power of word-of-mouth referrals in growing your business.
Use email marketing: Email marketing has become a powerful tool for businesses looking to connect with their customers in a timely and cost-effective way. With a strategic email campaign, businesses can reach out to their audience en masse, providing targeted content and information that is both valuable and relevant. By using personalized subject lines, creative designs, and compelling calls-to-action, businesses can foster deeper connections with their subscribers and build a loyal following.
Offer incentives and discounts to your customers: As a business owner, you are constantly looking for ways to attract and retain customers. One effective method is to offer incentives and discounts to your customers. Not only do these promotions entice new customers to give your business a try, they also keep existing customers coming back.
Invest time and effort in local SEO: As a business owner, it's essential to recognize the importance of investing time and effort in local SEO. By doing so, you're actively working towards increasing your visibility to potential customers in your area. Not only does this increase your chances of attracting new business, but it also ensures that your existing customers can easily find you online.
Use pay-per-click (PCP) advertising: Pay-per-click (PPC) advertising has proven to be an effective way for businesses to reach their target audience and increase their online visibility. It's important to understand the ins and outs of PPC advertising to maximize its impact. One key factor is choosing the right keywords to target in your ads. By researching and selecting high-performing keywords, you can better ensure that your ads will appear to the right people at the right time, ultimately leading to more clicks and conversions.
Use video marketing: Video marketing has become an essential tool for businesses looking to enhance their brand presence and increase their online visibility. It has proven to be an effective means of communicating with audiences, creating engaging visuals that capture attention and convey messages in a concise and impactful manner.
Set, manage and adjust your marketing budget: As a business owner or manager, setting a budget for your marketing efforts is essential for the success of your company. Your marketing budget dictates the amount of money you can afford to spend on advertising and promotions, and it's important to manage it wisely to maximize your return on investment. the competition.
Canvass an area to generate electrical leads: When it comes to generating electrical leads, canvassing an area can be a highly effective strategy. By walking door-to-door and introducing yourself and your services, you are able to make a personal connection with potential customers and build a strong foundation of trust.
Attend trade shows: When it comes to keeping up with the latest trends and innovations in your industry, attending trade shows is an absolute must. As an authoritative voice in your field, you understand the importance of networking and staying up-to-date on the latest technologies and best practices. Attending trade shows not only provides you with the opportunity to connect with key players in your industry, but also gain valuable insights on the latest developments, products and services that can benefit your business.
Create an electrician Facebook group: If you're an electrician looking to connect with others in the industry, a Facebook group could be just the solution you're looking for. As an authoritative voice in your field, you have a unique perspective and skill set that could be valuable to others in the same line of work. With a Facebook group, you can network with other electricians, share advice and tips, and stay up-to-date on the latest trends and technologies.
Pay attention to end results: As an authoritative voice, it is essential that we stress the importance of paying attention to end results. Whether it's keeping an eye on profit margins, meeting sales quotas, or simply ensuring that a project is completed on time and within budget, the end result is always the ultimate goal. By focusing solely on the end result, you can better understand what it takes to achieve success and adjust your strategies along the way. It's easy to get caught up in the details, but never lose sight of the bigger picture: the outcome. So, take a step back, evaluate your progress, and keep pushing towards that desired end result.
Not Your Typical Website Audit
Power Up Your Website Visibility: Free Walkthrough Report
Most website audits are simply software scans that fail to provide clear guidance for actually improving your website to effectively generate new business.
With our free Website Walkthrough, you will receive a personalized analysis of your electrician website.
Our team of humans will manually research your website and build a customized PDF listing specific improvements tailored to your website.
Since we have plenty of experience in the electrical contracting marketing space, we know the exact steps needed to make a world-class electrical contractor website.
These recommendations will begin the process of transforming your website into your #1 lead generation and sales tool.
Get Your Free Electrical Contractor Website Audit!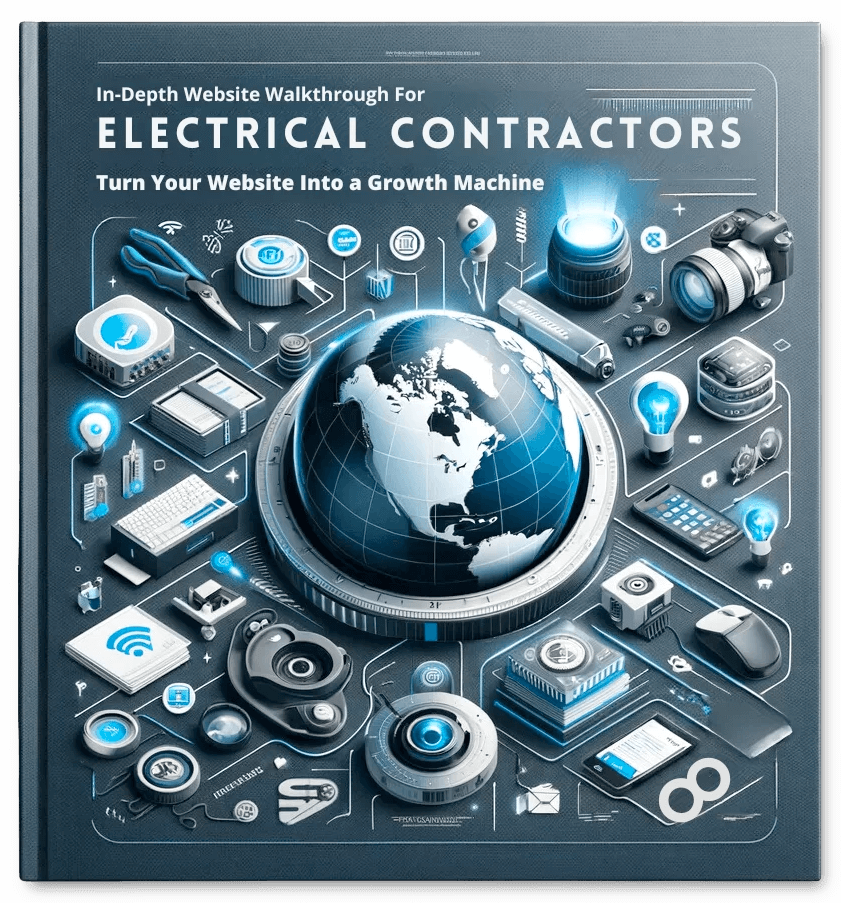 Related Posts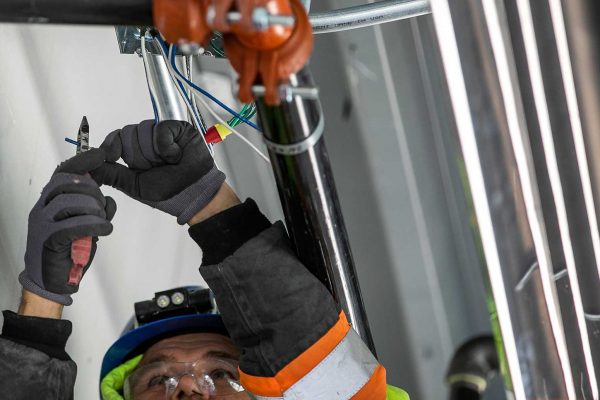 A Deep Dive into the Top 101 Electrician Keywords for SEO & Google Ads Success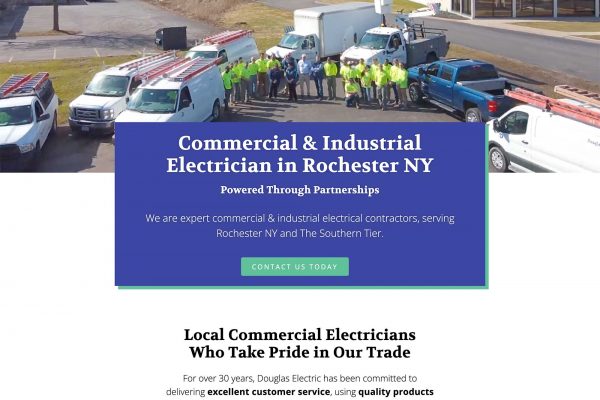 10 Reasons Why Every Electrician Needs a Website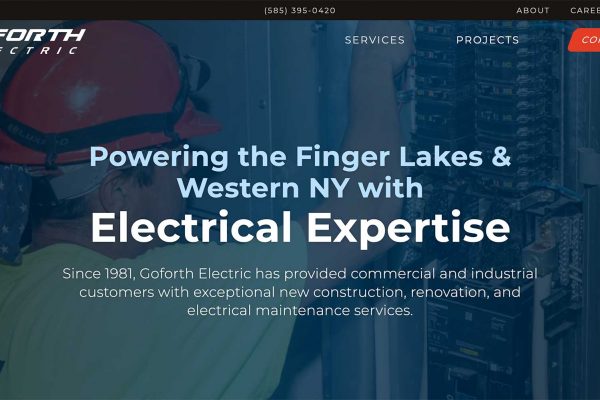 12 Professional Websites for Electricians: A Blueprint for Online Success