How to Get More Electrician Leads (10 Proven Marketing Strategies)
As an electrical company owner, are you looking for more leads? If so, you're in the right place. In this comprehensive guide, we'll discuss 10 proven strategies to get more electrician leads and put your business in a position to maximize its potential. From improving your website visibility to expanding your online presence, these strategies can help you grow your customer base while saving time and energy along the way. Keep reading to learn how effective marketing tactics can improve lead generation for your electrical business.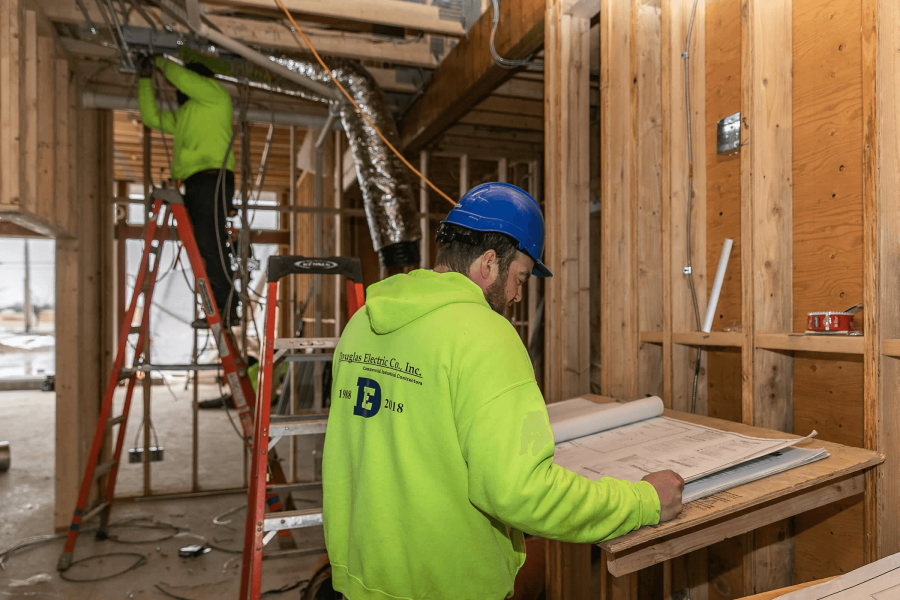 1. Create and maintain a professional electrical website
By creating and maintaining a professional electrical website, you can strengthen your lead generation and attract more customers. A well-designed website should include information about your services, specialties and areas of expertise, as well as relevant professional credentials or certifications. It should also be easy for potential clients to contact you – whether through a simple form or by direct message. Showcase any reviews that you may have received. Finally, make sure your website contains up-to-date content: adjust prices regularly, update blog posts often and use search engine optimization (SEO) to help increase visibility on web searches related to electrical services. Taking these steps will ensure that your website maximizes lead generation potential while also demonstrating professionalism and reliability.
2. Use SEO tactics to make sure your website is easily found online
In today's online world, making sure your website can be easily found is key to success. One of the best ways to get found by potential customers is to practice effective search engine optimization (SEO) tactics. A great starting point for local SEO is setting up a Google business profile. This will help potential customers find you more easily and increase visibility on local search engine results. Investing time into refining your SEO approach will ensure that when potential customers search for services related to yours, they are able to quickly find what they are looking for with ease.
3. Create a plan to target your local audience
Creating a plan to target your local audience is essential if you want to effectively reach the people who live in your community. The first step is to research and understand the area's demographic makeup including age, income, gender and buying habits. Once you have an understanding of who lives nearby, you can tailor your marketing strategy to their needs. Ultimately, targeting your local audience means building relationships with those who live near you and knowing how best to engage them by speaking their language and offering solutions that meet their wants and needs.
4. Participate in local forums and online communities to build relationships with potential customers
Participating in local forums and online communities is an important part of building relationships with potential customers. Connecting with individuals on the same wavelength as you can lead to a strong bond and long-term relationship – something which is especially beneficial for small businesses. Being a part of these conversations not only provides valuable insight into the market but also allows you to network to find new opportunities. By staying active both online and offline, you will be able to build the trust needed to develop meaningful connections with customers that will help your business grow over time.
5. Collect and share your online reviews
Collecting customer reviews is a great way to build a trusted and reliable platform for your business. Reviews are incredibly valuable; they allow current and potential customers to interpret the quality of your products or services based on the experiences of other customers. Not only can this create a credible impression of your enterprise, it will also offer insight into customer preferences, allowing you to make informed decisions that better meet customer needs. It is important to actively seek out customer feedback, whether through surveys or online reviews, in order to reap the advantages of this marketing resource.
6. Take advantage of Google Ads and other paid advertising solutions
Paid advertising solutions like Google Ads and Facebook can be a powerful tool for businesses looking to promote, reach local customers, and grow their profits. For instance, local electricians can use local search ads on Google to create bids for potential jobs in the area. This tactic helps local electrician businesses get exposure and generate leads quickly, potentially leading to larger contracts down the road. Businesses of all sizes can take advantage of these solutions by using targeting options that customize ads to specific audiences and through monitoring performance frequently to maximize efficiency and effectiveness.
7. Use LinkedIn, Twitter, and other social media platforms to advertise your services
Social media advertising is an effective and efficient way to get the word out about your services. LinkedIn and Twitter both offer tremendous reach, so it's important to make sure you have your accounts set up with accurate information and content that accurately reflects what your business offers. Once you have those pieces in place, start by engaging with existing customers and followers. Ask questions and respond to comments – building relationships and trust will go a long way when promoting your services. You can also look for influencers or accounts that might be interested in sharing our content, as well as post sponsored tweets or purchase advertisements on both platforms.
8. Create a blog with informative content related to the electrician field
Starting a blog dedicated to the electrician field is a great way to share information and engage with others. Blogs are effective platforms for discussing topics and promoting ideas related to the electrician field among professionals, hobbyists, and curious learners alike. It's important to choose a recognizable title, thread your content topic through each post and utilize an easily-navigable platform. If done right, a blog about the electrician field can be an invaluable resource for any readers hoping to find accurate information about this important profession. Keep your posts concise yet comprehensive – focus on providing helpful advice that can lead visitors from all corners of the internet in search of some guidance.
9. Use email marketing
Email marketing is a great tool for marketers to reach their target audience quickly and effectively, offering tremendous potential for success. It's important to make sure the emails you send are relevant and personalized, and that they offer customers valuable content that will help them engage with your brand. Email campaigns can be easily tracked so you can gauge interest levels and measure the success of your messages.
10. Measure marketing efforts to see what works
Smart marketing efforts start with measuring their success. Businesses often struggle to understand what methods and strategies are delivering results and which are a drain of resources. Knowing when to invest in a new tactic, or when to double down on something that is already delivering the desired outcome, is key to developing an effective plan for growth. A range of tools are available that make it easier than ever to accurately measure and analyze the impact of marketing initiatives, allowing businesses to evaluate their performance accurately and efficiently. Good measurement gives you the insight you need to optimize your strategy for maximum returns.
What does it cost to get electrical leads to generate business
Generating business via electrical leads comes at a cost, but this cost is minimal compared to the potential profits that can be made from successful leads. You'll generally find there are a range of options depending on your budget that offer different levels of support and lead activities. The cost to reach these potential leads can vary significantly. Factors such as industry, location, company size and geographical scope all have an impact on pricing. Researching the different ways to generate electrical leads and understanding what will best fit your individual needs are critical factors in managing costs while still achieving efficiency in lead acquisition. Taking time to research will ensure that you're making an informed decision and have access to accurate pricing information.
The advantages of working with webSURGE
Working with the experienced team at webSURGE can help general more leads for your electrical business.
We provide comprehensive services ranging from lead generation to website design.
We use data-driven strategies to target potential customers and optimize campaigns for success.
Our team of is available to support clients through every step of the process, including developing effective strategies, providing valuable insights, and offering advice on how to maximize returns on investments.
We implement advanced technologies and use innovative methods to ensure their services are always up-to-date with the latest industry trends
Our cost-efficient service packages provide businesses with access to valuable resources and assistance in meeting their goals.
Contact webSURGE today
By investing in webSURGE's internet marketing services for electricians, you can be assured that your campaigns are managed and monitored by experienced professionals who understand the needs of their target audience. The team is dedicated to providing reliable and effective solutions tailored to each individual business's budget and goals, giving electricians like you the opportunity to increase their reach and grow their business. With webSURGE, you can be sure you are getting the most out of your marketing efforts to generate more electrician leads.
Contact us today to learn more about how we can help your business get the results you're looking for.
Related Posts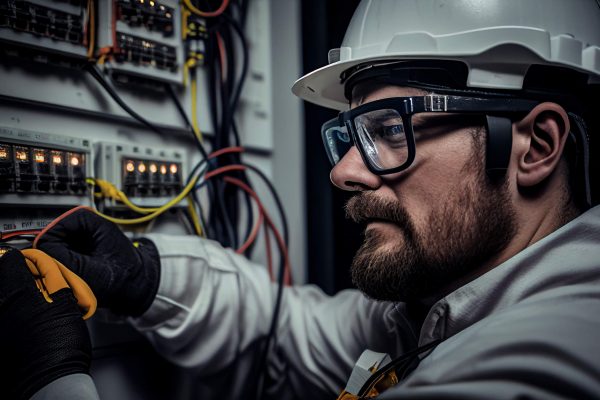 How Electrical Contractors Can Rank on Page #1 of Google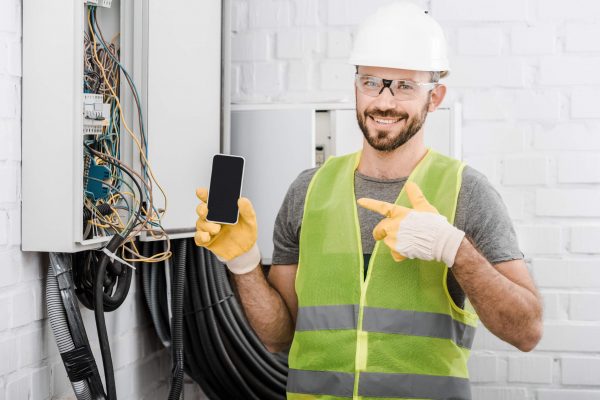 How Electricians Can Use Social Media to Find Leads and Build Trust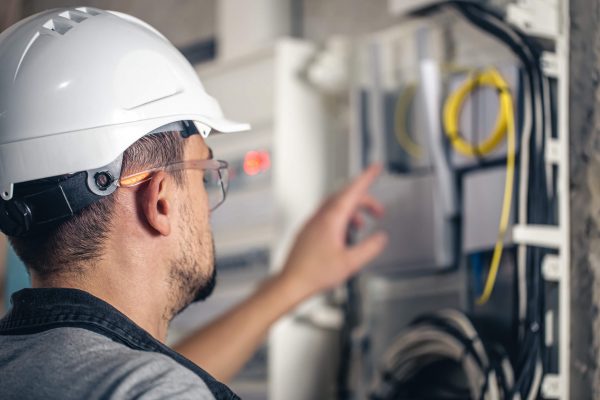 Electrician Email Marketing: How to Boost Sales