Electrician Marketing Tactics to Boost Business
As a business owner, you're always looking for ways to attract new customers and increase sales. If you own an electrical company, marketing can be a great way to achieve these goals. There are many different marketing strategies out there, but not all of them are effective. To help you get started, we've compiled a list of proven electrician marketing strategies that will increase your website traffic, leads and sales. Implementing even just a few of these tips and tricks can make a big difference in your bottom line.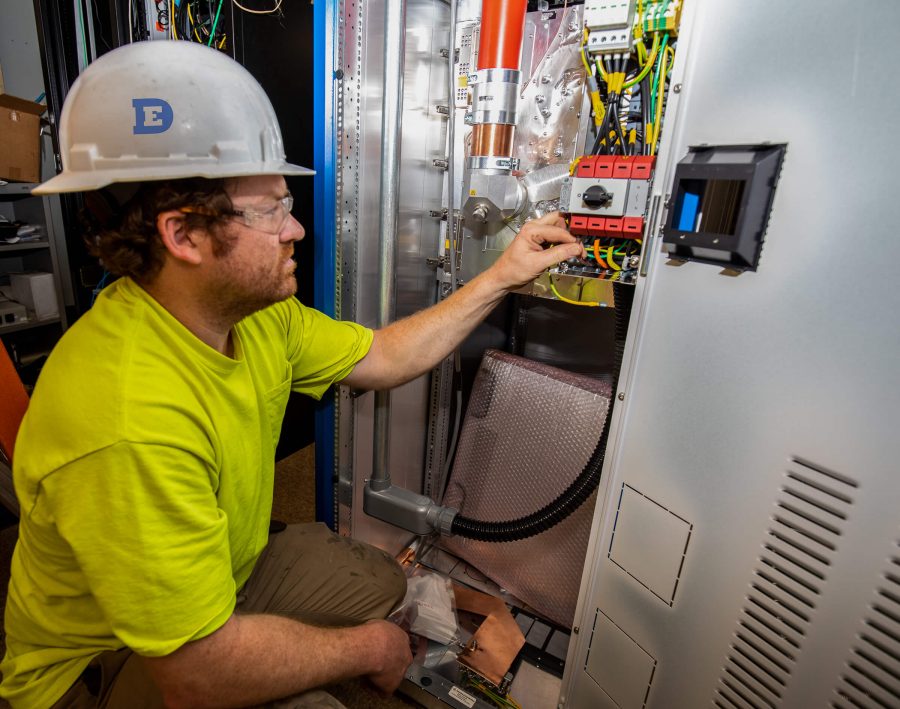 Create a website for your business
For entrepreneurs looking to make an efficient and effective marketing splash, creating a website for their business is essential. It not only provides potential customers with information about the services you provide but also acts as a professional introduction to the company. A well-designed website with quality content can build trust with current and potential customers, ensuring they know they're dealing with a serious operation. It also allows you to stand out from the competition.
Create a marketing plan and budget
Creating a marketing plan and budget can be challenging, but can also provide great reward. There needs to be a clear understanding of the resources available for marketing, the goals for the marketing campaign, and the target audience. It is important to make sure that there are sufficient funds allocated in the budget for both online and offline marketing. Having a balance between these two options will ensure that all potential customers are reached effectively. It pays to track which methods of marketing are providing results and assess how different budgets might affect return on investment. Practicing careful financial management will ultimately save companies from overspending, while also ensuring the success of their promotional efforts.
Start a blog and post helpful content that will attract potential customers
Starting and maintaining a blog can be a great way to stay connected with potential customers and build an online presence. By creating content that is helpful and valuable, it establishes trust in readers and encourages them to come back for more useful information over time. Good blog topics might include tutorials to explain the use of products or services, industry tips for solving common issues, or advice on how to get the most out of what you offer. Posting regularly allows readers to become familiar with your information, increasing the likelihood they'll follow through with a purchase when interested in what you offer.
Use social media to reach out to potential customers and promote your business
Social media is a powerful tool that can be harnessed to reach potential customers and promote your business. By leveraging the different platforms, you can build brand awareness, humanize your business and engage with customers on a whole new level. Cultivating relationships and having meaningful conversations on social media can help to better understand customer needs and develop campaigns tailored to target potential buyers.
Optimize your website for search engines so that people can find you easily online
To get noticed online, optimizing your website for search engines is a must. With the right SEO strategy, you can increase your search engine ranking and create a favorable impression on potential customers. Ensure that your webpages are crawled and indexed correctly by implementing essential factors like clean website structure, targeted keywords and backlinking. Regularly update your website content with fresh ideas and ensure it's fast-loading as this will improve its ranking among search engines. Furthermore, properly tagging images offers another opportunity to obtain higher rankings – even further increasing your chances of drawing more visitors to your website.
Use local SEO by setting up your Google Business Profile
Local SEO is essential for businesses looking to ensure their website and services are visible to local customers. Setting up a Google Business Profile is one of the best ways to optimize your local SEO and make sure people in your area know about what you do. By creating a profile, your business information will be placed at the top of the search page when someone in the area searches for similar services, helping you reach more potential customers. It's free and easy to get set up, meaning potential customers can quickly find out about your company and contact details.
Advertise your business on directories and review sites
If you are looking to rapidly raise awareness of your business, then look no further than advertising on directories and review sites. This form of promotion captures the attention of both potential and existing customers, enabling you to attract greater engagement. Advertising on directories and review sites is cost-effective and remarkably straightforward; it requires creating a user account on each platform, compiling your contact information, creating accurate descriptions for services/products you offer, and uploading images or videos.
Invest in pay-per-click (PPC) for electricians
Investing in pay-per-click (PPC) for electricians is an effective way to get the attention of prospective customers and reach a larger audience. PPC ads will appear when relevant keywords are used in search queries on Google, Yahoo, Bing, and more, resulting in more visibility for your business. With careful targeting and budget optimization, PPC campaigns for electricians will help you save costs while increasing customer conversions.
Use email marketing
Email marketing is a highly effective way to reach out to potential and existing customers. By sending well-crafted emails, you can stay top-of-mind, build relationships, and drive business growth. You need to segment your list and personalize your content in order to see the best results. You also need to pay attention to timing, subject line, and other elements of email design in order to maximize engagement.
Invest in video marketing
Video marketing is a powerful tool for any business or organization. Investing in videos has the potential to deliver long-term returns that could potentially be much greater than moving images alone. Short, dynamic video content brings brands to life, driving engagement and brand recognition with audiences, as well as delivering high click-through rates for web traffic. Video also creates an engaging viewing experience and can foster stronger relationships with customers by creating a more personalized connection through storytelling techniques. The result is increased search engine visibility and ROI on any video investment – meaning there's a real advantage to businesses when investing in video marketing.
Ask customers for Google reviews
After your customers have had a great experience with your business, it's important to ask them for Google reviews. This is one of the most effective ways to increase trust and loyalty among your customers, as well as your standing within their social networks. Plus, any feedback from customers will help you improve future services. Your reputation and visibility in search results can be directly impacted by the quality and quantity of reviews you receive on Google – all the more reason to start asking now!
Ask existing customers for referrals
Asking existing customers for referrals is a great way to ensure your business's growth and success. Not only will this strengthen relationships between existing and new customers, but it also comes with many benefits. Studies have shown that when people receive personal recommendations they are far more likely to become a loyal customer. Moreover, asking current customers not only leads to an increase in customers, but can also help improve your brand reputation and provide valuable feedback on the quality of your services or products. As such, identifying key influencers among your customer base can be highly rewarding f
Make sure your contact information is up-to-date and easy to find online
It is essential to ensure that your contact information is up-to-date and easily accessible online in order to maximize networking opportunities. By failing to do so, you may miss out on vital connections that could help advance your career or give you access to important resources.
Measure the results of your marketing campaign and adjust if necessary
Measuring the results of any marketing campaign is essential for gauging success. Conducting analysis to observe customer behavior and engagement allows marketers to make changes where necessary, keeping campaigns fresh over time. By assessing how many sales you've made or conversions gained through your marketing activities, you can identify what strategies are profitable and adjust to reach maximum return on investment.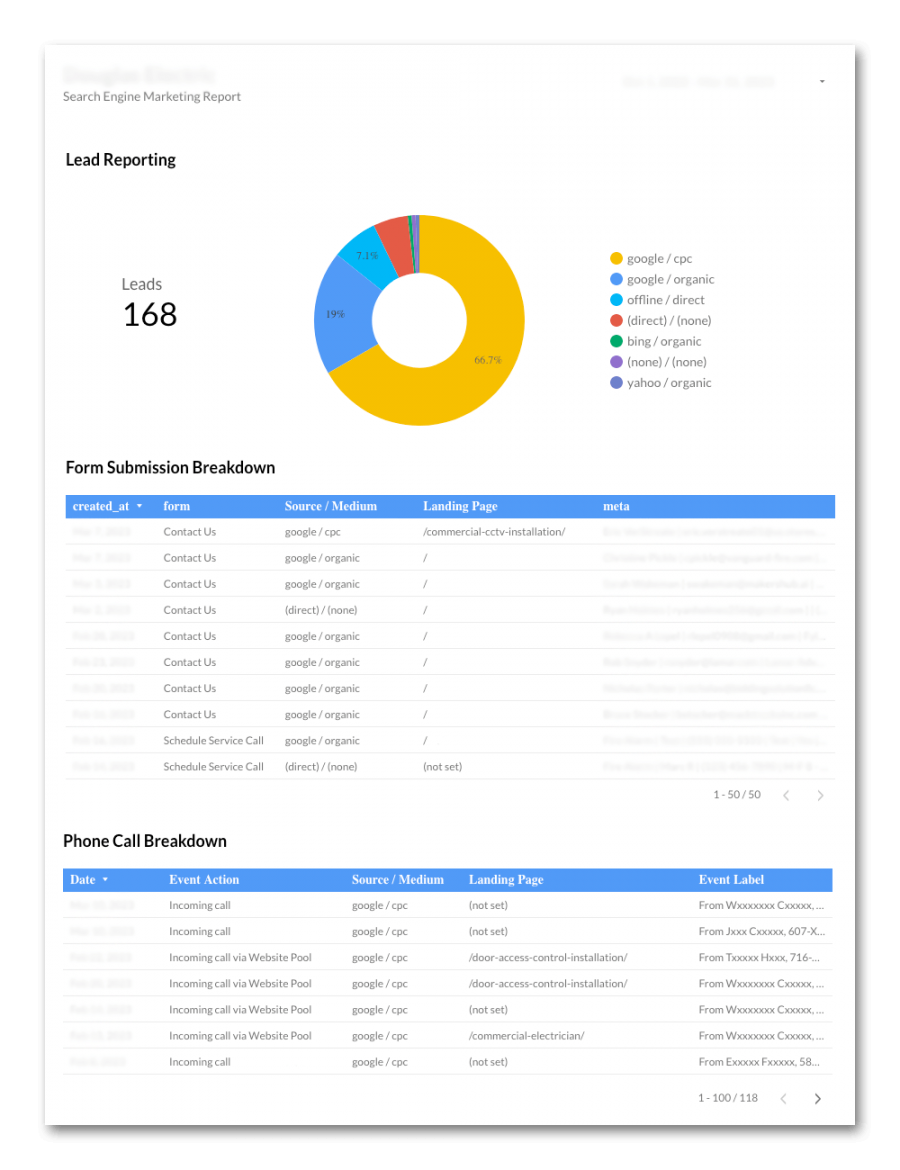 Why is it important to hire a professional electrician marketing company?
Hiring a professional electrician marketing company is essential in order to ensure that all of your marketing efforts are as effective as possible. An experienced team of marketers can help you reach the right customers, create powerful campaigns, and drive sales. A well-rounded strategy will involve targeted messaging through various channels such as email, direct mail, billboards, search engine optimization, and social media. A professional electrician marketing company can also provide detailed analytics to understand what your customers are looking for. This will give you the insight necessary to make informed decisions regarding the best ways to reach them.
Finally, professional electrician marketing companies have access to specialized tools and resources that help you measure success and improve your campaigns over time. With their expertise and experience, you can be sure that all of your marketing efforts will yield the desired results.
Learn more about hiring an electrician marketing company.
Contact the experts at webSURGE today
At webSURGE, our team of experts specialize in developing customized marketing strategies to help businesses reach their goals and succeed. With our extensive knowledge and experience in the electrician industry, we can create a tailored program that is designed specifically for your business needs. From SEO optimization to social media campaigns, we have the tools and resources to help you succeed. Contact us today to learn more about how we can help grow your business.
Related Posts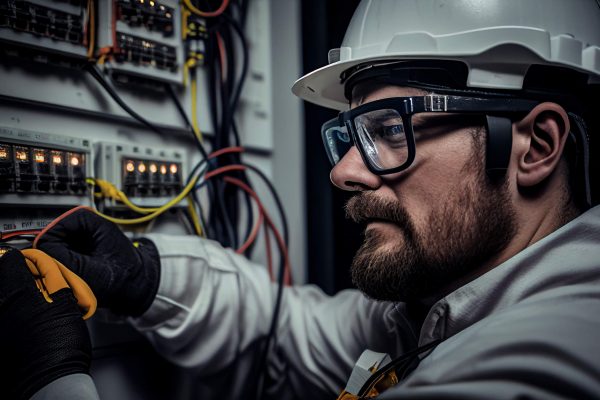 How Electrical Contractors Can Rank on Page #1 of Google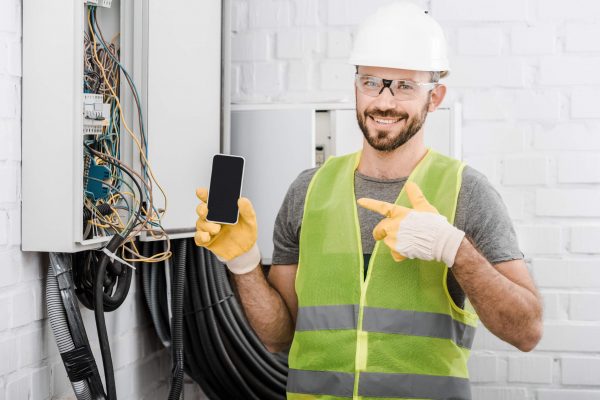 How Electricians Can Use Social Media to Find Leads and Build Trust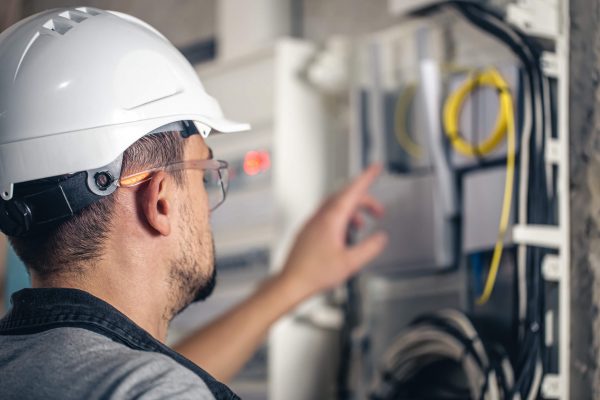 Electrician Email Marketing: How to Boost Sales