Websites
We build custom websites to bring your business more business
We start with a documented strategy, design a website optimized to meet your business objectives, develop a fully functioning website, test, launch, and celebrate.
We house every website we build on our secure servers to ensure your site stays up, running, and safe.
People visit your website when they have a question, and if you want their business, you'll want prospects to find the answer to that question with as little frustration as possible.
Thoughtful design calls attention to what we want customers to look at first. We'll design your website so that it's attractive to your customers, works the way they expect, and makes the information they want easy-to-find and easy-to-read.
Custom design deserves custom development.
Development makes your website functional, but custom development will give your website visitors an experience unique to your brand. This experience will make you stand out and allows visitors to easily navigate your site without issue. Our in-house team of developers delivers only custom websites.
Integration & Applications
A cohesive digital presence allows your customers and team members to interact with your brand and complete operational functions conveniently. Combining your business operations with your online presence produces a seamless online experience for both your customers and your team members, so they can easily interact with the functions they need.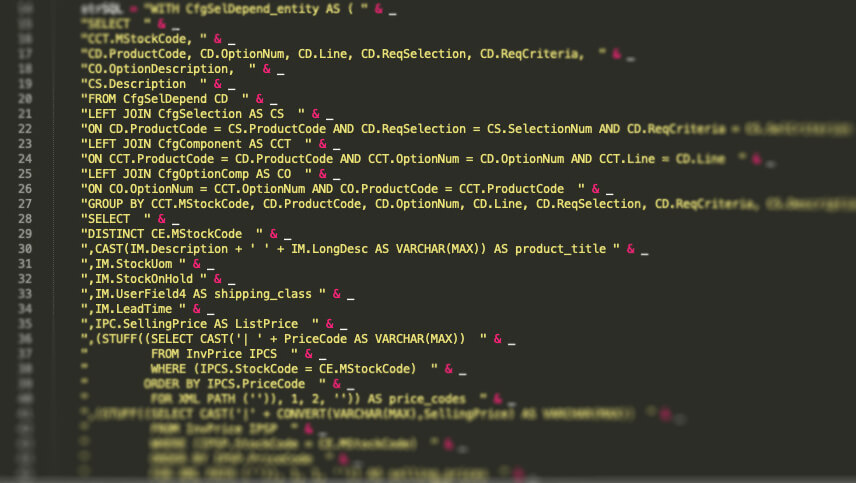 Is an Investment in Digital Marketing Right for Your Company?
Before your company begins to invest in digital marketing, you'll want to be sure you have the right pieces in the right places internally.
Here is what you need to ask your company before making a decision around digital marketing.
Putting the cart before the horse, or haphazardly entering into digital marketing without a strategy built from core business objectives typically results in a massive, fruitless expense.
You'll incur the cost of the marketing investment itself, as well the opportunity cost of missing out on a year or more of new business opportunities.