Is Your Company Ready for Digital Marketing?
Before your company begins to invest in digital marketing, you'll want to be sure you have the right pieces in the right places internally.
Putting the cart before the horse, or haphazardly entering into digital marketing without a strategy built from core business objectives typically results in a massive, fruitless expense.
You'll incur the cost of the marketing investment itself, as well the opportunity cost of missing out on a year or more of new business opportunities.
And it makes your leadership, sales team and books feel pretty sad.
Read This Article in a Summarized PDF
Here is what you need to ask your company before making a decision around digital marketing:
"Do we have a clear business objective for investing in digital marketing?"
Digital marketing can help a business achieve a number of different goals, so it's important to clearly identify these from the start.
Your overall marketing strategy and the tactics therein will be determined by this objective.
To start marketing without a clear objective, or with no objective at all can lead to a lot of reactive marketing, spinning of the tires, and few results.
Typically, business will begin digital marketing to reach one or more key objectives:
Create More New Business Opportunity
The internet is a rich source of new business opportunity, because buyers from virtually all markets must rely on Google, LinkedIn and the wider web to find suppliers and solutions.
While "more leads" is the simple answer, you owe it to yourselves to dive deeper into what new business opportunity really means to your company.
What do these new business opportunities look like?
Depending on your company and operations, a new business opportunity may be defined differently to different companies.
Are you looking for engineers or product managers to submit an RFQ based on a drawing?
Is your best new opportunity a buyer submitting a purchase order for a product?
Are you looking for a high-volume of leads for your sales team to work through, or a low-volume of specific types of leads?
Are you looking to sell products directly on your website?
All of these questions, and more, will tighten up your digital marketing strategy, because achieving each of these goals requires a slightly different set of tactics.
What product or service areas do you need to grow? Which are most ideal to grow?
It's likely that, unless you have a massive budget, you won't be able to grow in all areas at all times, so you should look internally to determine where the need is the greatest.
Plus, the last thing you want to do is to market for a product or service that does not make a major impact for your company. So it's important to consider:
Are some products or services more profitable than others?
Are certain departments or machines running under capacity?
Do you have a new product that needs to grow?
Do you have a staple product that's high margin, and more sales of this can allow the business to invest in other, high-potential but unproven areas?
Ensure Uniform Company Presentation Online
For companies who haven't invested into digital marketing in the last several years, there's a possibility that their company is presented differently in different places online.
This may not be a huge issue for some brands, but if you start to find that something like your Google My Business listing is out of date or inexistent, it is undoubtedly hurting your business.
People generally look to Google (or the wider internet) to find answers to their questions, and to find general information. People will also generally take the path of least resistance.
If you take these two statements as truths, and you are not accurately represented on Google and the internet, it's likely that you're not going to be found, or you'll simply be overlooked if your information is unclear or difficult to obtain.
Take another case, for example: let's say your company has recently acquired a company, or has formed a separate company.
How do you treat these when it comes to their digital entity?
Many times, companies need to make an effort to make their digital presence consistent in order to shore up some of these inconsistencies.
Increasing Capability- and Product-Awareness
In some cases, a company may look to digital marketing as a means of increasing capability- and product-awareness among their target markets.
Compared to strict Brand Awareness (not always suitable for technical B2B companies), capability- and product-awareness initiatives move one step deeper, and work to show your processes, time- and cost-saving capabilities, and/or product solutions and how they relate to solving customer pain points.
This strategy works well for companies who sell a well-known solution (e.g. contract machining, optics, plastic packaging) in a market where there are a lot of options.
This strategy allows you to be put on the map, or increase your presence among companies who are already familiar with you.
Your product may not be something that a buyer would look to purchase today, or even this month, but will certainly need it at some point in the near future.
The purpose of a campaign like this is to keep us on their radar, so when the purchase time comes, you are top of mind for your potential buyers.
Website Improvement
In some cases, a company may look to invest in digital marketing if they see the need for a new website.
Perhaps they have not updated in many years, or maybe they've added new capabilities and products that aren't reflected on their website.
In any case, thinking of your core business objectives are key when you look to build your new site.
What will the site be used for?
Will it be used for new traffic to discover your company?
Will it be the destination to which your sales team will send potential customers to learn more about products and services?
Will it be your "online brochure" that simply displays your products as if it were a catalog?
Is it supposed to be generating leads? Selling products?
Each of these answers will require a different approach to building out your new site, determining which platform and technology should be incorporated, as well as a future-plan for how you will update the site as your company changes.
Thinking about your core business objectives before entering into any digital marketing initiative will prevent you from false-starts and fruitless endeavors.
Not only will it prevent loss, it will also ensure a higher-probability that digital marketing explicitly moves the needle forward for your business.
"Do we have a full understanding of our potential customers?"
In all phases of digital marketing, you've got to keep the customer at the center of all of your activity.
It's sometimes hard to swallow, but at the end of the day, it really doesn't matter what your CEO or lead salesperson thinks of your website copy, advertisements, or landing pages – they need to be crafted for the customer.
When you begin with the customer first, you can structure out the bulk of your digital marketing strategy much more effectively, because you'll have a pulse on things like which channels to leverage, which markets to go after or steer clear from, what alternative solutions the customer may have, and much more.
Otherwise, you may end up shooting blanks into the either, and scratching your head as to "why aren't our prospects inquiring with us?"
Think of the old adage: "if you try to be everything for everyone, you'll be nothing to no one."
It's important you figure out what you want to be, and for whom.
There are many ways to flesh out the details of your ideal customer, and here are few questions you should be able to answer before beginning with digital marketing.
Which markets need our capabilities the most?
This is typically one of the more easy questions to answer, since most companies have their niches they excel in.
You may already have a shortlist. An exercise with your BD and leadership teams may help uncover new opportunities.
Don't hesitate to use data to make these decisions.
Within these markets, who are the types of people that reach out to us first? Who makes the decisions? Who is the end-user?
These questions help you drill down further into your target markets, and help you think about to whom exactly you'll be marketing.
Marketing to the C-Suite is different than marketing to Purchasing, which is altogether different than marketing to the Engineering or Operations leads.
Understanding these nuances before you delve into marketing, and using internal data to make truth-based (not opinionated) decisions will maximize this investment even further.
When we think about these individuals, what are their day-to-day activities, what are their work pains, and how do our capabilities improve their efforts?
The answers to these kinds of questions should be fleshed out before you begin marketing.
While there is the inevitable testing of messaging once marketing begins, leveraging your sales team, customer service team, internal data and other collective knowledge will help you really understand your audience, which then helps you determine what levels and kinds of marketing strategy is needed to reach them.
You should always be thinking about how your company's solutions solve your customers' problems, and this information should be fed to the marketing team, who will then execute in the digital space to get the essence of these answers out to your target market.
How do these individuals interact with our company when they engage us for our solutions?
You should think through how you customer interacts with your company at the start of the inquiry process.
This needs to be replicated as much as possible online, and so if you don't have a clear process in place internally, it becomes difficult to recreate this digitally.
What does your customer need to learn about you when they are making a decision? Do you have this information readily available or does it need to be created?
Do you know what your customer is going to ask when they get on the phone with you?
Do you have a streamlined process to field new leads?
If you can't answer the above questions about your ideal customer succinctly, you should consider holding off on digital marketing until you can.
"Do we have clear metrics to measure success"
If you invest in digital marketing today, what – specifically – do you need to see one year from now to consider this a great success?
Identifying these KPIs at the onset will help you and your marketing team stay on track towards positive ROI, as well as correct course if you're not hitting milestones properly.
It's important to flesh these KPIs out internally before entering into marketing, because this is what is needed to help you determine your marketing budget, the minimum duration of a marketing contract (e.g. if you have a 12-month sales cycle, a 3-month marketing campaign is not the right fit), and other elements of your investment.
Here are questions you should ask internally before investing in digital marketing:
How much value in new business opportunity is needed to make this investment a success? Or, "If we invest $50,000 this year, how much revenue do we need to create from this?"
How many new closed-won deals must be created in a 12-month period in order to make this investment a success? Or, "About how many deals do we need to close to reach that revenue mark?"
How many new opportunities (leads) must be created – per month? per quarter? – to reach this number? Or, "What is our typical close rate, and how many total leads do we need per month or per quarter to reach that yearly closed-one target?"
Based on these numbers and the marketing investment, what does the average cost per lead equal? Is that appropriate based on your average selling value, and margins? Or, "Based on our average sale value or average customer lifetime value, If we spend $25 per lead, and we close 1 out of 10 leads, does a $250 Cost-Per-Acquisition make sense for our business, after we consider the COGS, labor and operational expenses?
Are we able to measure these metrics?
While it's relatively straightforward to track digital metrics on the marketing side, the real task – and real value – is in tying marketing metrics to business results.
This may include:
Detail from your sales team about the quality and quantity of leads, and their movement through the pipeline
Information from your operations teams about the profitability of new projects
Total new accounts added, total new revenue created
In order to do this, it's likely you'll need to have a CRM in place, or at least some kind of lead management system that allows you to look at your data in a number of different ways so you can understand how it impacts your business.
You'll also need to be sure you have an internal lead who is prepared to accumulate this data from multiple departments, feed back information to the marketing team, and ultimately crunch the numbers with leadership to ensure that the investment is paying off.
Without a way – and a person – to measure how marketing is impacting the business, it becomes very difficult to understand what kind of value (or expense) your digital marketing is providing.
Horse, then cart.
Thinking through all of these questions will help ensure that the members of your company are ready to maximize their investment into digital.
If you can't answer them succinctly, you should plan a strategy session.
While this doesn't have to be a months-long, or even day-long process, it remains essential that you tackle these questions before investing into digital marketing.
It will prevent you from wasting time and budget because you will have clear and direct objectives for your marketing team, a way to measure their results, and an understanding of how these results impact your business.
At the end of the day, the ultimate question is to ask: "If we fall short of expectations, what does this mean for our business? If we invest in marketing and exceed our expectations, what does this mean for our business?"
Related Posts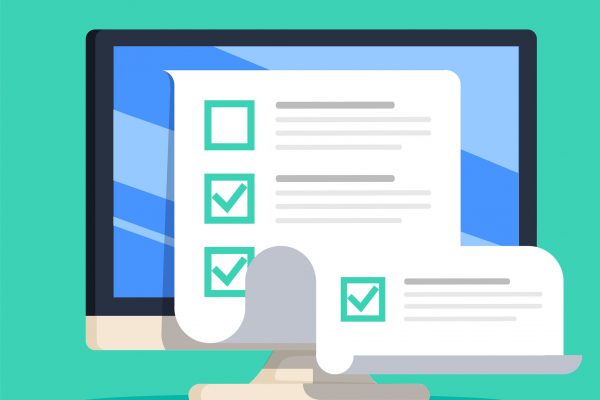 2018 Called – It Wants Its E-Book Back
Things have changed in the buyer's world, so marketing & sales should reconsider some old tactics that may (or may not) have worked in the past.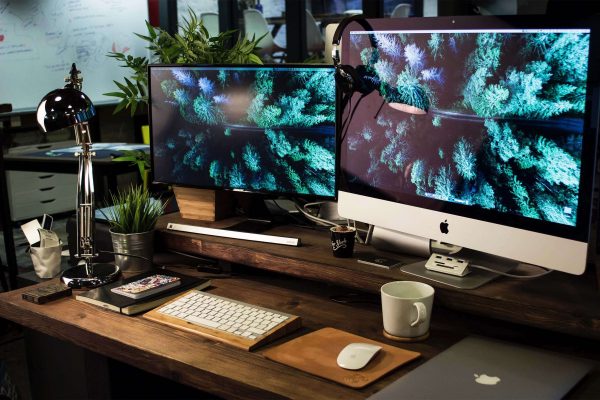 What Is Digital Presence for Business?
A "digital presence" simply refers to how your business appears online; it's what people find when they search for your business or company on the internet. Digital presence includes content that you control, like your website and social media profiles, but also content that you don't control, such as online reviews.