What Is Digital Presence for Business?
Updated March 29, 2019
A "digital presence" simply refers to how your business appears online; it's what people find when they search for your business or company on the internet. Digital presence includes content that you control, like your website and social media profiles, but also content that you don't control, such as online reviews.
Think about everything you do on the internet on behalf of your business. This includes:
Your website; desktop and mobile versions
All social media sites (LinkedIn, Facebook, Twitter, etc.)
Office or store locations (Google Maps, etc.)
Directory listings
Online reviews (Google, Yelp, etc.)
Digital ads (social ads, Google ads, Bing ads, etc)
Why you need a strong digital presence
It's simple: you should have a strong digital presence because your customers are online, and they are turning to the internet to find solutions to their problems. When people search for you online, they will want to learn who, what, where, when, and why:
Who: Who are you? What's your name? What brought you to where you are today? What is your story? Who works for you? Are you a franchise or family-owned?
What: What does your business do? What solutions do you offer? Do you provide a service or a product?
Where: Where you are located? Do you have more than one location? What's the address? Are you primarily online based or located in a geographic area?
When: When are you open? Are you closed on holidays? Are you available 24/7, or are you seasonal?
Why: Why do you do what you do? Why is it important to you? Why does it matter to your audience?
A strong and positive digital presence will clearly and easily answer all of these questions. However, you can also leverage your digital presence and use it to make more sales.
Creating Visibility
The stronger your digital presence is, the more visible your business is to prospects. This means they'll be able to find you more easily, whether they already know you or not.
A strong presence can also help with your brand recognition. With a consistent online presence, your brand can reach internet users with helpful content through techniques such as SEO and paid ads. This will make your business recognizable to your prospective customers so that, when they're ready to buy, they come to you.
Building Constancy
Your digital presence can grow or become stale, but it will never go away. We talk about SEO as an investment, and that's because good SEO work can last for years to come. The same thing goes for your website and other digital presence elements; it can leave a lasting impression for years to come.
Establishing Your Authority
B2B buyers often buy from companies that they think are the best in the industry. A digital presence allows you to showcase your industry knowledge and expertise without bragging. You can explain products, services, and solutions. You can build trust. When people need a service you provide, you want them to think that your business is the best there is.
Building Rapport / Relationships
Your clientele is composed of people, and people are relational (even B2B buyers!). This is a sales tactic as old as time: people will buy from the people or companies they trust. You can use your digital presence to show prospects that your business is helpful, trustworthy, and knowledgeable.
Creating a Positive First Impression
According to Forbes, most people form a first impression within the first seven seconds. Today, most people will search for a business online before ever speaking to an employee. Your online presence determines the kind of impression you will leave them with. You can cultivate a positive relationship with an attractive, user-friendly website design, by responding to all reviews and making negative reviews right, by contributing useful ideas to the social media conversation, and through many other techniques.
Want to save this article for later? Download it.
9 Tips on Creating a Digital Presence that Benefits your Business
Ensure Mobile-Friendliness
Have your web developer program your website to automatically adjust itself to function best on all devices. This is often referred to as a "responsive" or "mobile-friendly" design. Google's "mobile first" update also means that it judges websites (and ranks them on the SERP) solely on their mobile site. Even more importantly, as of December 2018, over half of all website traffic is from a mobile device, meaning people are more likely to view your website on a mobile device than they are on a desktop.
Provide User-Friendly Web Design
Great web design is attractive and eye-catching while remaining centered on the user and the user's journey. Make sure your website is designed with a clear and simple structure that prioritizes your user's needs. You can even use design elements to guide your user's eyes and mouse through your site. Good design strategically aligns your user's journey with your unique selling proposition.
Respond to All User Reviews
We know – that dreaded negative review can sometimes suck the soul out of you. The good news is that most negative reviews can be solved with a simple, short, and kind response from the business. It shows other readers that the company is professional in its dealings and does what it can to take care of its clients. And thankfully, most online users reading reviews can spot a troll when they see one.
Be Active On The Social Media Platforms Your Audience Engages With
It's common sense, but it has to be said: Instagram doesn't work for all businesses, and neither does LinkedIn. Find what social media platforms your audience is on and start posting, commenting, and engaging – your audience, especially millennials, is likely to check out your social media profiles to validate you as a company.
Besides organic tactics, paid social ads should be an important part of your online presence strategy as they can be used to promote brand awareness and generate leads.
Provide Valuable Content
Create a blog, news, or resources section on your website through which prospects can receive valuable information related to your business or industry. Write what your audience cares about – answer their questions, dig deeper into their problems, and be willing to provide solutions. Content that educates helps build trust and loyalty, and will help guide users down the sales funnel.
Optimize for Search Engines
Research keywords and phrases that your customers would use to find you online (some good tools to use are Google Search Console and SEMrush). At least once a month, create valuable content using the agreed upon keywords so that search engines, like Google, can include your website in their search results.
Monitor Effectiveness
Install Google Analytics onto your website (make sure it's installed in a way that allows the service to monitor every page). If you've already installed Google Analytics, take a look at a couple of other valuable marketing metrics that can help you monitor the effectiveness of your online presence.
Update Directory Listings
Reach out to online directory listings and use Google My Business to get your business information listed on webpages that provide links back to your website. These backlinks are referred to as "citations." Incoming hyperlinks like these digitally boost your company's reputation when they're from authoritative webpages.
Display Digital Ads
Setup an account with Google AdWords, Google's advertising service. With AdWords, you can bid on agreed upon keywords to place pay-per-click (PPC) ads under search results or display ads on websites that target your prospects. When prospects are in the buying phase of the sales funnel, they are likely to engage with these ads. Paid ads are a great way to promote brand awareness, boost website traffic, and keep your business top-of-mind at the top of the list.
This list of nine ways to improve your business's online presence is in no way exhaustive. These are fundamental techniques that are easy to implement and monitor, but should be kept with. Think of your digital presence as a long term investment, not a quick fix. If you don't have the time to invest in it, that's what we're here for.
Originally published July 2016
Related Posts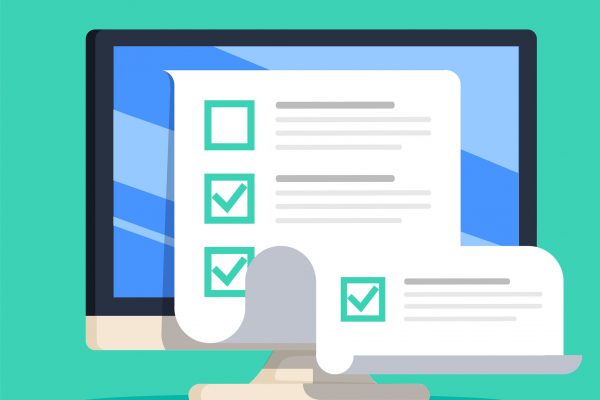 2018 Called – It Wants Its E-Book Back
Things have changed in the buyer's world, so marketing & sales should reconsider some old tactics that may (or may not) have worked in the past.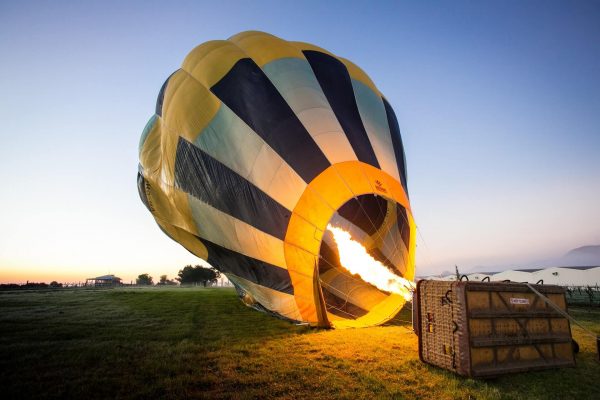 Is Your Company Ready for Digital Marketing?
Before your company begins to invest in digital marketing, you'll want to be sure you have the right pieces in the right places internally.