8 Types of Advertising Agencies and How To Choose One
In this article, we'll:
Learn about different types of advertising agencies and when to use each type
Discover common red flags to look out for while you're comparing agencies
Updated June 1, 2019
Types of Advertising Agencies
All it takes is one Google search to learn that there are thousands of advertising agencies to choose from. But if you have never worked with an agency before, how do you narrow the field?
In this article, we'll review 8 different types of ad agencies and when they're the best option, and then talk about some common pitfalls to be aware of as you're reviewing potential agencies.
WordPress Marketing Solutions
Want to Show Your Clients How Many Leads You're Sending?
Sign Up For Early Access to the webSURGE Lead Tracker.
Get a 10% discount on your first year and be the first to know when it goes live. Available exclusively to marketing teams building with WordPress.
[Bonus: 9th type of Ad Agency]
Marketing Software
AKA: "Robo-Agency"
There are literally thousands of different Martech companies and products that perform a wide variety of marketing related functions. The following list of software are among our top picks for being the most useful in terms of ROI and have the best chance of being ad-agency-replacers.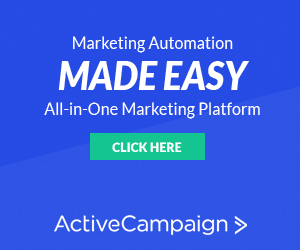 ActiveCampaign
Highly Customizable Marketing Automation, Email Campaigns, Fully-Fledged Sales CRM
These are affiliate links that provide a small commission to us when you purchase products through them at no additional cost to you. We list these products because we are either using them now or have used them in the past and have been very successful with them.
Full-Service Ad Agency
A full-service advertising agency offers a comprehensive range of services that address both the traditional and digital marketing aspects of a business. Full-service ad agencies are made up of a team of experts, and they're a one-stop shop of services:
Ad Campaigns
Strategic Planning
TV Ads
Social Media Management
Content Creation
Web Development
Radio Commercials
SEO
Graphic Design
Lead Nurturing
When to use: A full-service ad agency is appropriate if your business needs the full-stack of marketing. They'll be able to deliver results through a TV ad as well as a social media campaign. Because their marketing activities are so comprehensive, you'll also want an internal hire who can devote a lot of their time to working with this agency.
Traditional Ad Agency
Traditional ad agencies primarily work with traditional forms of media, such as newspapers, television commercials, radio, and print.
When to use: Traditional ad agencies are best suited towards companies who are trying to reach a local audience. A strategic direct mail campaign for a local restaurant or a billboard promoting the opening day of a new museum can be an effective use of traditional forms of media.
Digital Ad Agency
A digital advertising agency specializes in all things online. They probably have familiarity with traditional media, but their primary focus lies in the digital sphere, including:
Search Engine Optimization (SEO)
Social Media Marketing
Website Design and Development
Lead Generation
Email Marketing
Account Based Marketing
Marketing Automation
When to use: Digital ad agencies are the best fit for companies trying to reach a very specific audience because digital marketing platforms allows for advanced targeting capabilities and wide reach. Digital ad agencies are also a good fit for companies looking to improve their online presence and generate more leads through their website. Digital marketing agencies tend to have a mix of graphic designers, web developers, copywriters, ad specialists, photographers, and videographers.
Social Media Ad Agency
Social media ad agencies focus on one thing and one thing only: social media. They are a team of content creators and ad optimizers that will max out your social channels. They may focus on many social channels or be experts in a single channel, such as LinkedIn. Because of recent social media algorithm changes that resulted in a drop-off in organic reach, expect social media ad agencies need to charge a budget for ad spend.
When to use: Social media agencies are a good fit for companies who are looking to accomplish a single goal, such as selling skateboards, through social media platforms. These marketing agencies usually have a creative team, a content team, and might even have photographers and videographers.
Public Relations Ad Agency
Public relations, or PR, agencies serve to improve and manage the public image of a company and its employees. PR agencies are often used for enterprise-level companies and CEOs, focusing on getting the company or the CEO featured in the news, on industry websites, and in the community.
When to use: PR agencies are best for organizations looking to improve the public's awareness of the brand or their public image. PR agencies are especially important for brands that are frequently in the public view because they help manage the public's impression of the organization or its leader.
Branding Ad Agency
Branding agencies specialize in, you guessed it, branding. They'll usually conduct thorough market research to better understand the competitive landscape and offer a range of services that include logo design, brand name development, creative identities, and signage.
When to use: A branding agency is best if you are considering or planning an organizational rebrand, or are interested in seeing how your current brand is perceived in the market.
Creative Ad Agency
What is a creative agency and why should you work with one?
Creative agencies focus on the design and graphics of a brand, but outsource the strategy and execution to other marketing partners. They usually excel in logo design, print marketing, letterheads, billboards, and business cards.
When to use: These types of agencies are well suited for organizations who need to create a cohesive look and feel of their brand or who need to create some new marketing collateral.
Media Buying Ad Agency
Media buying ad agencies focus on media planning and media buying, and they usually tailor their services to a specific channel. They identify a time frame, recommend a budget, and establish markets for reaching the target audience.
When to use: Media buying agencies are great for organizations looking to only use a single channel. These agencies may have a creative team in-house, but they are typically most effective when paired with a creative ad agency.
Common Mistakes to Look for When Choosing An Ad Agency
Great – now you've determined what kind of agency will work best for you. Next comes the evaluation process, which can be long, arduous, and anything but crystal clear.
There are a few red flags to keep an eye out for while you're assessing vendors.
Ad Agency that Follows a Streamlined Approach
Although ad agencies service a wide variety of industries, many don't offer originality or distinction. They create a streamlined approach to make their work easier without considering what's best for their clients' business.
When a company requests individualized treatment, some ad agencies will awkwardly respond, "Sorry, we don't do that for any of our clients. We've always done marketing this way, so you'll have to accept our method and trust our marketing process."
This is a major red flag.
Marketing is far more art than science. There is no magic formula. There is no guaranteed blueprint. What worked last year may not work today, and what worked this week may not work next. The same strategy that worked for an optics company may not work for a large parts manufacturer.
We believe each client should have an individualized approach that caters to their specific business goals.
Ad Agency that Focuses on a Single-Channel Campaign
Some ad agencies are only comfortable with what they know. If they have experience with traditional marketing – print advertisements, TV commercials, and radio ads – they limit themselves to that single avenue. Likewise, some digital marketing agencies might discourage traditional marketing, calling it old-fashioned or outdated, and end up missing out on valuable audience reach and marketing opportunities.
A successful marketing campaign uses a multi-channel approach to reach sales prospects wherever they may be. Multi-channel campaigns often include a healthy mix of two or more of the following: social media marketing, website work, email or traditional mail marketing, online or traditional sponsored ad work, content marketing, and more.
The advantages of capitalizing on multiple channels include:
Reach a wider audience
Increase brand awareness via multiple avenues
Target potential customers where they are
Increase sales opportunities
Create a cohesive marketing strategy
Eliminate missing gaps in marketing reach
A traditional campaign shouldn't compete with digital marketing. Instead, these two campaign strategies are both well-traveled roads that lead in the same direction – to marketing success. Traditional and digital marketing campaigns work together to further the company's specific goals and outline success by reaching customers online, watching TV, in the car, and out of the home.
Ad Agency that Doesn't Offer Proper Reporting
When it comes to marketing, we aren't the first to admit that reporting can be difficult.
Marketing is meant to change actions. But in order to change someone's actions, you first have to change their beliefs, and in order to change their beliefs, you have to get their attention.
Actions may be measurable (someone filled out a form on your website), but beliefs and attention are far harder to measure. That's why we look at metrics such as overall traffic, SEO, and click-through rates; these metrics can give us an educated guess about beliefs and attention. For example, if you have more overall website traffic and new users than you did at the same time last year, your agency is getting the attention of more folks.
Marketing reports can get as granular as you'd like, but it's important to remember that it's not always a 1:1 result.
That being said, reporting is still incredibly important, especially when you're relying on an outsourced company to be or aid your marketing team.
Regular reporting should help close the gap between your business goals and marketing execution.
Ad Agency that Is Stuck in Time
Technology is changing at lightning speed, especially new digital marketing technology. Every week, a new product, app, or communication tool has launched that promises to change the face of marketing forever.
A lot of technology dramatically changes the marketing landscape.
Take social media, for example. In 2018, organic (unpaid) posts from business pages were reaching a fairly large audience. Then, in a single day, Facebook changed its algorithm and devalued unpaid business posts in users' news feed, dropping organic reach by 50-75%. Within a single day, business pages had to adopt a new strategy if they wanted their audience to see their posts.
Marketing changes fast, and it is your marketing agency's job to keep up with those changes. By no means should they suggest implementing every new technology, theory, or strategy that they come by, but they should be familiar enough with the changing landscape to make an educated and thoughtful recommendation.
When You're Ready to Hire an Ad Agency…
Now that you're ready to hire an advertising agency for your company, document the desired results you want to accomplish with your new partner. This will help set expectations up front and will help you find an agency who can support your business goals.
Recent Posts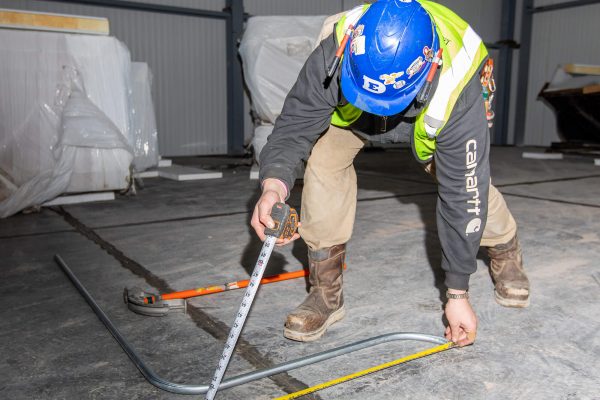 How Can I Promote My Electrical Work? 8 Electrician Advertising Ideas to Boost Sales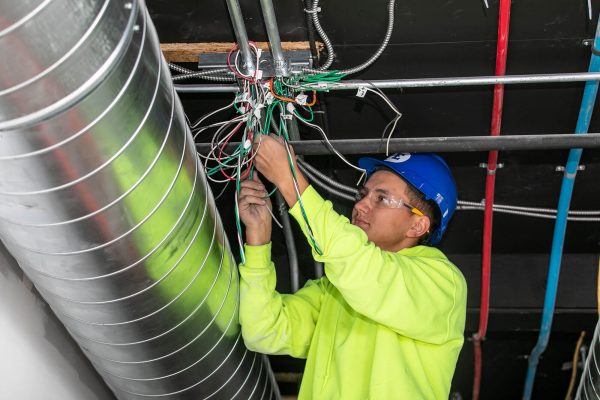 Marketing for Electrical Contractors: 20 Strategies to Attract More Customers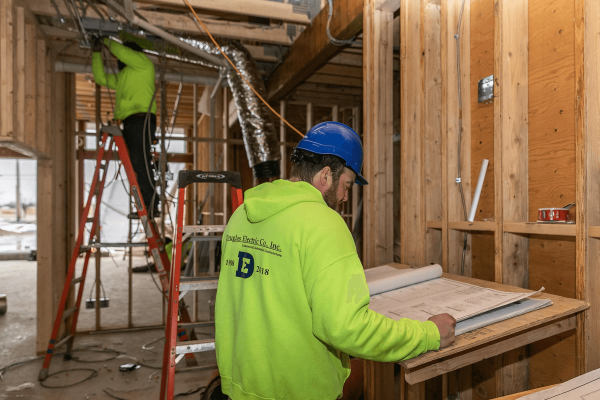 How to Get More Electrician Leads (10 Proven Marketing Strategies)