How Can I Promote My Electrical Work? 8 Electrician Advertising Ideas to Boost Sales
Are you an electrical company looking for smarter ways to promote your work and expand your business? Do you want to draw in more clients and establish yourself as an authoritative figure in the industry? Building a successful electrical business is no easy feat. You need a combination of hard work, dedication, plus effective electrician advertising strategies that are specifically tailored for your unique needs. Look no further: In this guide, we'll break down 8 marketing ideas you can use to increase brand awareness and get customers excited about the services you offer. Read on for tips on everything from showcasing reviews online to organizing local events – there's something here for everyone.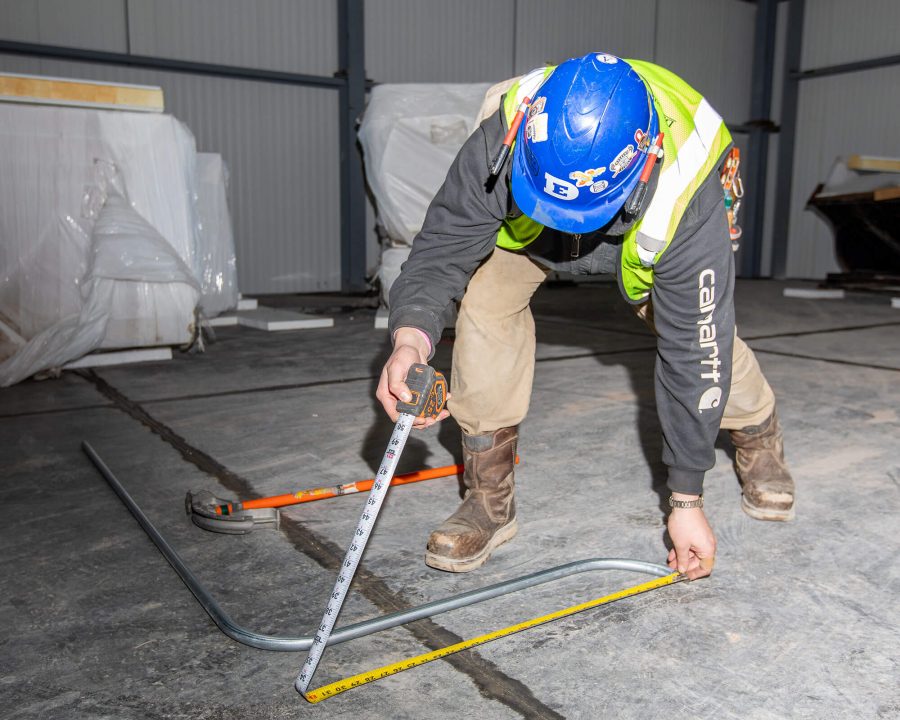 Develop an online presence – create a website and blog: In today's digital age, developing an online presence is crucial for any brand or organization. Building a website and blog not only increases your visibility but also enhances your credibility in your industry. With the right strategy, your online presence can attract new customers and foster loyalty among existing ones. As an authority on this topic, I highly recommend taking the time to invest in building a comprehensive online presence. This effort will not only pay off in terms of increased visibility and credibility but will also provide a platform for engaging with your audience in meaningful ways. Learn more about online marketing for electricians by following this link: https://websurge.com/internet-marketing-services/electricians/seo/
Create a professional email address: Creating a professional email address is crucial in today's digital age. When choosing your email address, it is important to keep in mind that it represents you and your brand. An email address that is too casual or unprofessional can leave a negative impression on potential employers or clients. To create a professional email address, use your first and last name or initials as the basis of the address. Avoid using nicknames or personal interests in the address, as it can be seen as unprofessional. Additionally, stick to common email providers, like Gmail or Outlook, as they are widely recognized and easy to use. Remember, a professional email address is an essential tool for building credibility in the workplace.
Optimize your website for SEO and local SEO: As a website owner, it's important to ensure that your website is optimized for search engine optimization (SEO) and local SEO. This means that your website should be designed in a way that search engines can easily find and understand its content, relevancy, and authority. To achieve this, you need to conduct thorough keyword research in order to target the right keywords that your target audience is searching for. You should also ensure that your website has quality content, mobile-friendly user experience, and a strong backlink profile. By implementing these strategies, your website will not only rank higher on search engine result pages, but it will also attract more potential customers in your local area. Learn more.
Build your online reputation: Building your online reputation is crucial in today's digital age, as it can directly affect your personal and professional success. As an authority in your industry, you must take control of how you are perceived online. A strong online reputation consists of positive content, high-quality social media presence, and professional networking on reputable platforms. By actively monitoring and managing your online image, you can mitigate any negative information and enhance your overall online presence. Remember, your online reputation is a direct reflection of your credibility and trustworthiness, and taking the time to build a strong online brand can have a tremendous impact on your future opportunities.
Create paid online electrician advertising campaigns : As technology takes over our daily lives, traditional advertising methods are becoming less effective. Companies need to invest in online advertising campaigns to reach their target audience properly. Take advantage of online advertising platforms like Google Ads and Facebook Ads to reach potential customers. Paid online advertising campaigns for electricians can target people in a specific area, helping you to get your services seen by the right people quickly. Be sure to create compelling ad copy that communicates your message effectively and encourages customers to take action. With targeted ads, you will be able to increase brand awareness and generate more leads for your business.
Create optimized content on your website for organic advertising: When it comes to digital marketing, creating optimized content on your website is essential for successful organic advertising. By carefully crafting your website's content to align with your target audience's interests and needs, you can attract more visitors, improve your search engine rankings, and ultimately generate more leads and sales. But it's not just about using the right keywords or stuffing your content with links. Truly effective content optimization requires a deep understanding of your audience, their pain points, and the solutions that can address their needs. By taking a strategic, data-driven approach to content creation, you can establish your brand as an authority in your industry and drive sustainable growth through organic advertising.
Use email marketing: Email marketing is a crucial component of any successful marketing campaign. By harnessing the power of email, businesses can reach their target audience more effectively and efficiently than ever before. With the right approach, email marketing can deliver a significant return on investment and help businesses establish long-lasting relationships with their customers. However, it's important to remember that email marketing is not a one-size-fits-all approach. To truly succeed, businesses need to take a strategic approach to email marketing that is tailored to their specific needs, goals, and target audience. With the right tools and expertise, email marketing can be a powerful tool for driving growth, increasing conversions, and building brand loyalty.
Use social media platforms: In today's connected age, social media has become an integral part of our daily lives. Whether it's sharing experiences, expressing opinions or simply staying connected with friends and family, social media platforms have transformed the way we communicate. As an authoritative voice on the subject, it's important to note that navigating the various platforms can be a daunting task. From deciding which platform to use to understanding the nuances of each platform, it can be overwhelming without proper guidance. However, if used correctly, social media platforms can be an incredibly powerful tool for individuals and businesses alike. With the right strategy in place, you can build a loyal audience, drive traffic to your website and generate leads like never before. So whether you're a seasoned social media expert or just starting out, it's important to understand the impact that social media can have on your personal and professional life.
Why electrician advertising is important
It cannot be emphasized enough how crucial it is for electricians to invest in advertising. With more and more people turning to the internet to search for services, electricians who fail to publish advertising online are missing out on a vast potential market. By advertising their services, electricians can not only attract more customers, but also establish themselves as reputable professionals in the industry. An effective advertisement can highlight a electrician's range of services, competitive pricing, and even customer reviews, all of which can ultimately influence a potential customer's decision to choose one electrician over another. In today's digital age, electrician advertising can mark the difference between a thriving and profitable business or a languishing one.
Benefits of hiring a professional electrician advertising company
Given the importance of advertising, electricians can benefit greatly from hiring a professional electrician advertising company. Some of the advantages include:
Professional design: A professional electrician advertising company will be able to create a visually appealing advertisement, one that stands out from the competition and captures the attention of potential customers.
Targeted campaigns: With the help of a professional team, electricians can develop targeted campaigns designed to reach their desired audience. This can help ensure that each dollar spent on advertising is being used effectively.
Expertise: Professional electrician advertising companies have the experience and expertise to identify which platforms are best suited for an electrician's needs and create effective campaigns accordingly. They know what works and what doesn't in order to maximize the impact of each advertisement.
Overall, hiring a professional electrician advertising company can provide electricians with the resources and expertise needed to create successful campaigns that will help them reach their business goals. These companies are experienced in marketing and understand how to craft an effective advertisement that is sure to reach potential customers. They can also help with website design, search engine optimization (SEO), and even social media campaigns that will further increase your visibility and draw more customers to your business. With the right electrician advertising company, you can rest assured that you will be able to establish an authoritative presence in the industry and take your business to the next level.
Contact webSURGE for your electrician advertising needs
If you're an electrician looking for effective advertising solutions, there's no need to look any further than webSURGE. As a leading marketing agency, we specialize in providing tailored marketing strategies for businesses of all shapes and sizes. When you partner with us, you can expect a comprehensive approach that encompasses everything from website design to SEO to social media marketing. No matter your specific goals, our team of experts will work with you to create a customized plan that's sure to drive results. So why wait? Reach out today to see how webSURGE can help you benefit from advanced electrician advertising methods so you can attract more customers!
Related Posts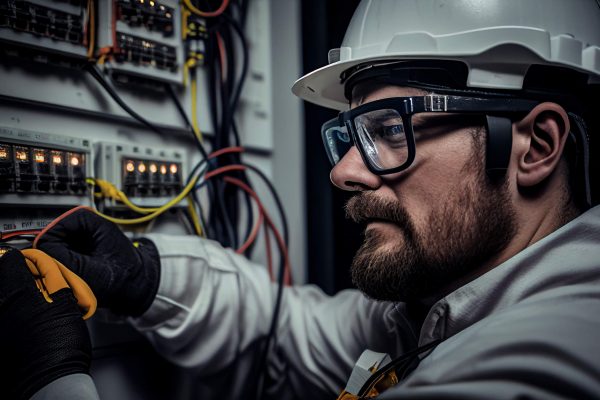 How Electrical Contractors Can Rank on Page #1 of Google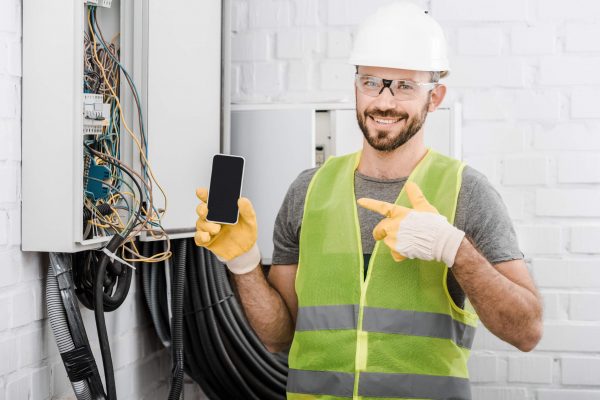 How Electricians Can Use Social Media to Find Leads and Build Trust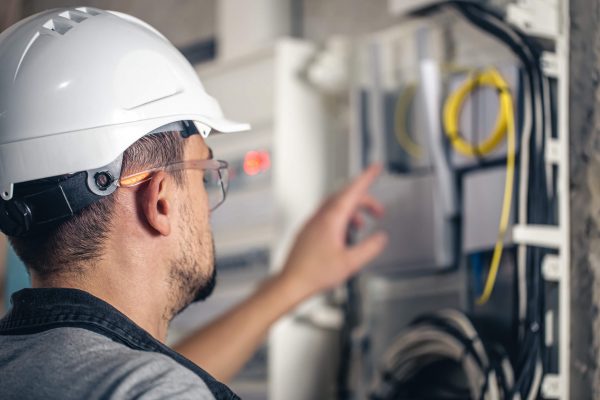 Electrician Email Marketing: How to Boost Sales