SEO - Search Engine Optimization
We provide SEO services in Rochester, NY to a wide variety of companies. We make sure your website shows up when customers are searching topics in your industry, and help you get more traffic from qualified prospects.
Engineers, purchasing agents and business owners use Google to find solutions that help grow their business. If your company has the solution they are looking for, quality SEO services will make sure they find your website and contact your team.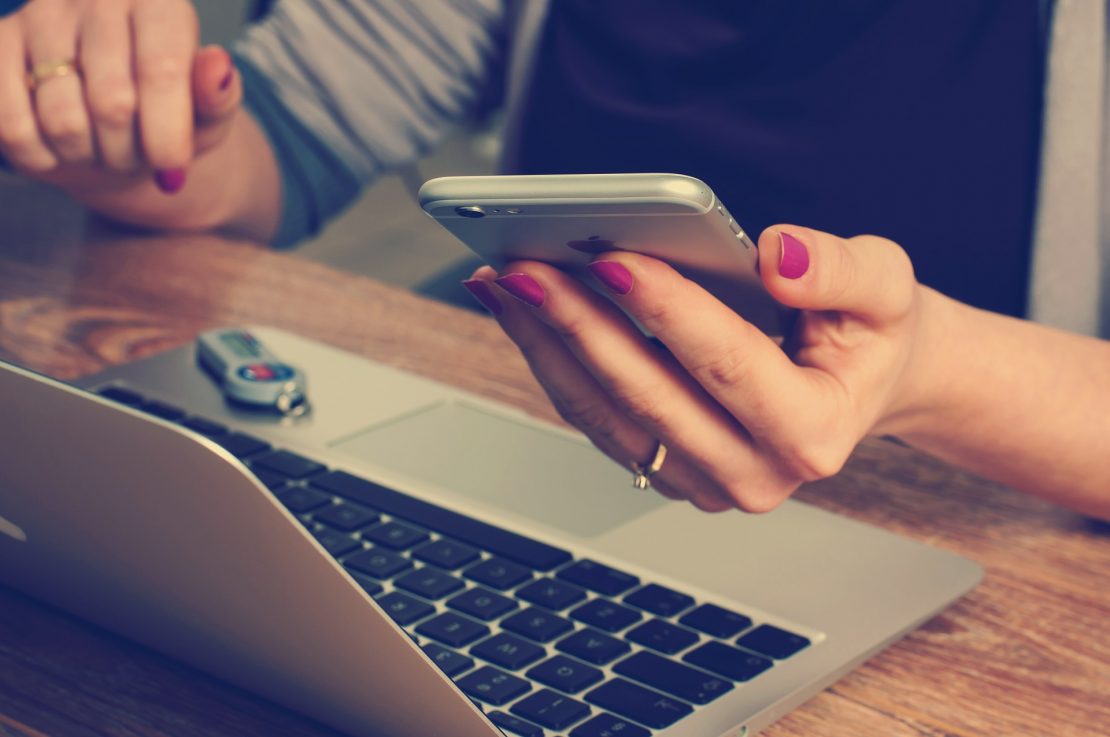 Prospects Ask Questions to Search Engines
SEO Helps Your Company Provide the Answer
Google is an answer engine, and it's up to your company to provide the most useful answers to the visitors who are searching online. SEO is the process of optimizing your website content so that when someone searches for a topic related to your business, your website shows up at the top of the search results.
SEO Is the #1 Source of Traffic for B2B Websites
Search engines are the number-one source of traffic for B2B websites. 89% of B2B decision-makers consult the internet before making purchases, and 90% of these researchers start at search engines. Quality SEO services ensures your website gets discovered when your prospects are searching.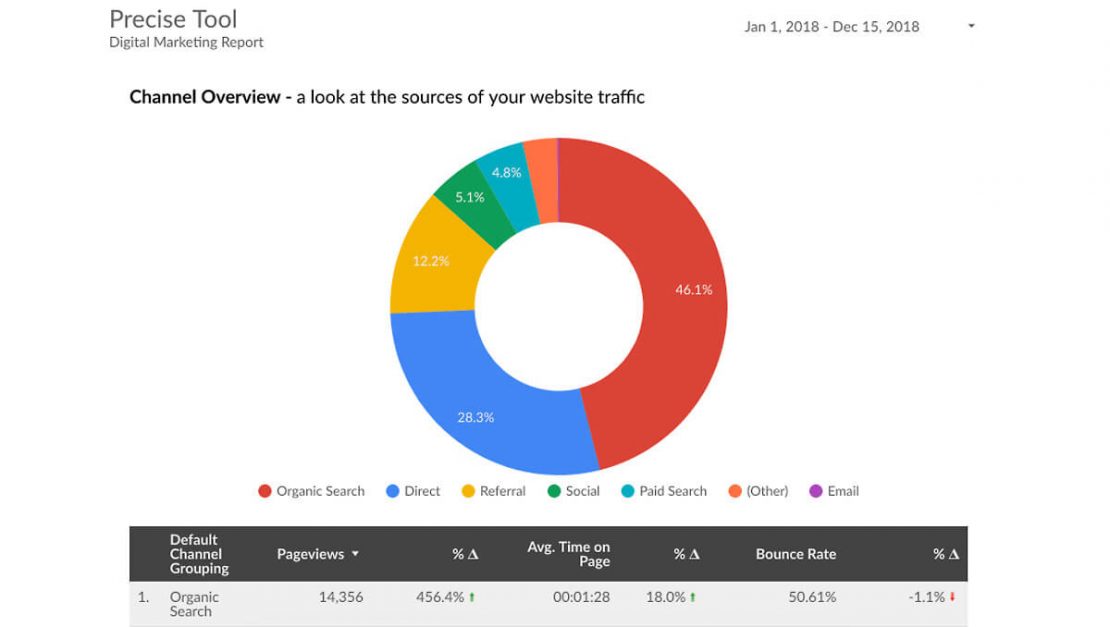 SEO Can Drive More Traffic than Paid Advertising
(and costs much less)
When SEO is done correctly, you can dominate the first page of the search engine when someone searches for products and services like yours. In this example, Hansford Parts and Product occupies the first 4 spots, as well as a featured video and a featured location snippet (right side). The pages shown are product pages, a PDF of the brochure, an accessories page, and the home page. SEO helps Hansford dominate their competitors.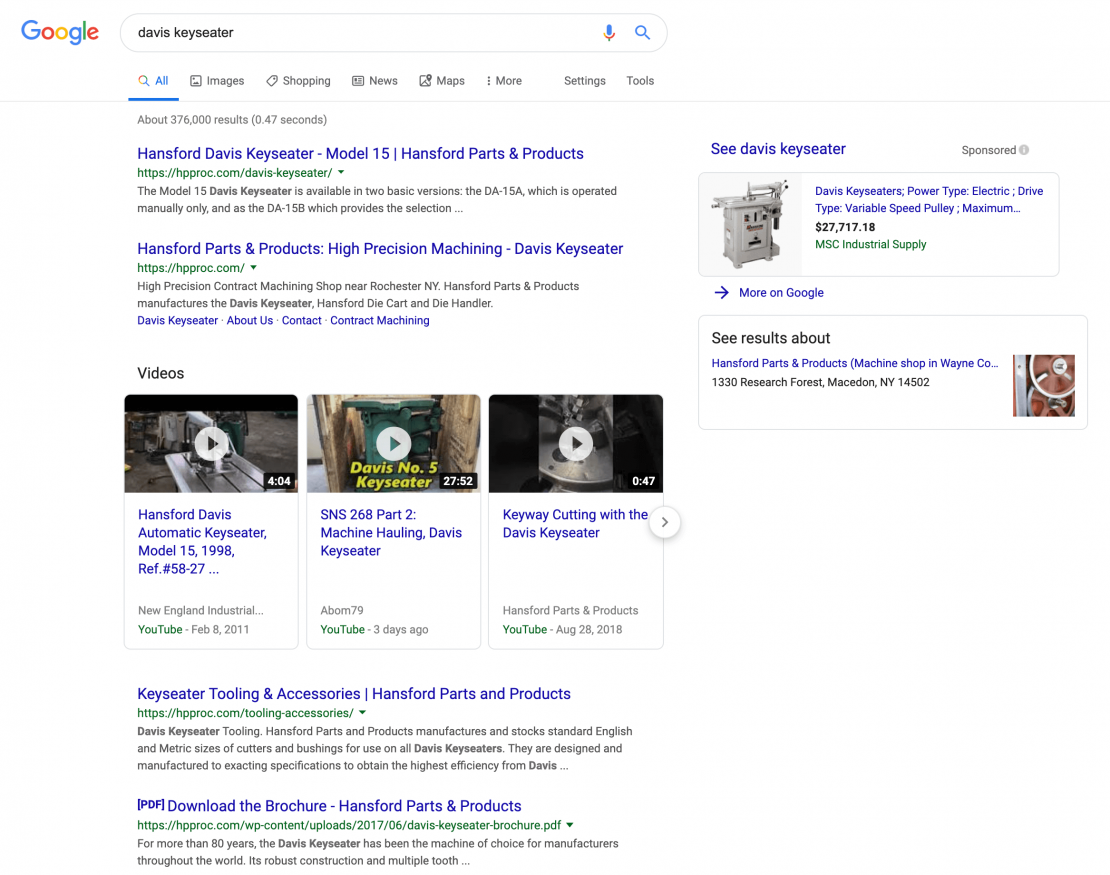 SEO Sends Valuable Traffic to Your Website
When your customers find the answer they are looking for on your website, it will result in more sales. If they are searching on Google, quality SEO makes your website show up near the top.
When we optimized our client's "Push-In Extruded Seals" product page we saw a huge lift in organic traffic, which was followed by a marked uptick in sales. Organic pageviews in September 2108 were 802, compared to just 132 in September 2017. Year-over-year, our client sold more than twice as many products.