Staffing Support for Manufacturers & Skilled Labor
If you've got plenty of work coming in but not enough staff to fill the shifts, we have a solution for you.
We support companies who need to staff skilled laborers. Using targeting digital marketing tactics, we help you reach the type of workers you need, and fast.
CNC positions
Assemblers
Welders
Maintenance technicians
Machine operators
Warehouse labor
General labor
Construction & Outdoor Work
and more
Hire More Workers and Fill Your Shifts
One of the BEST DECISIONS we've made in the history of the company.
Marissa Allen, Advantech Industries
What You Get with Recruitment Support Services
Visual Job Posts
Make Your Job Posts Stand Out and Showcase Your Company Strengths
We create a variety of high-quality visual assets for your recruitment campaigns that reach your custom audiences on social media and network websites
The web is visual, but job boards are not. Visually appealing job posts allow you to separate yourself from competitors and highlight the strengths of your company. This will compel quality workers to apply for your openings.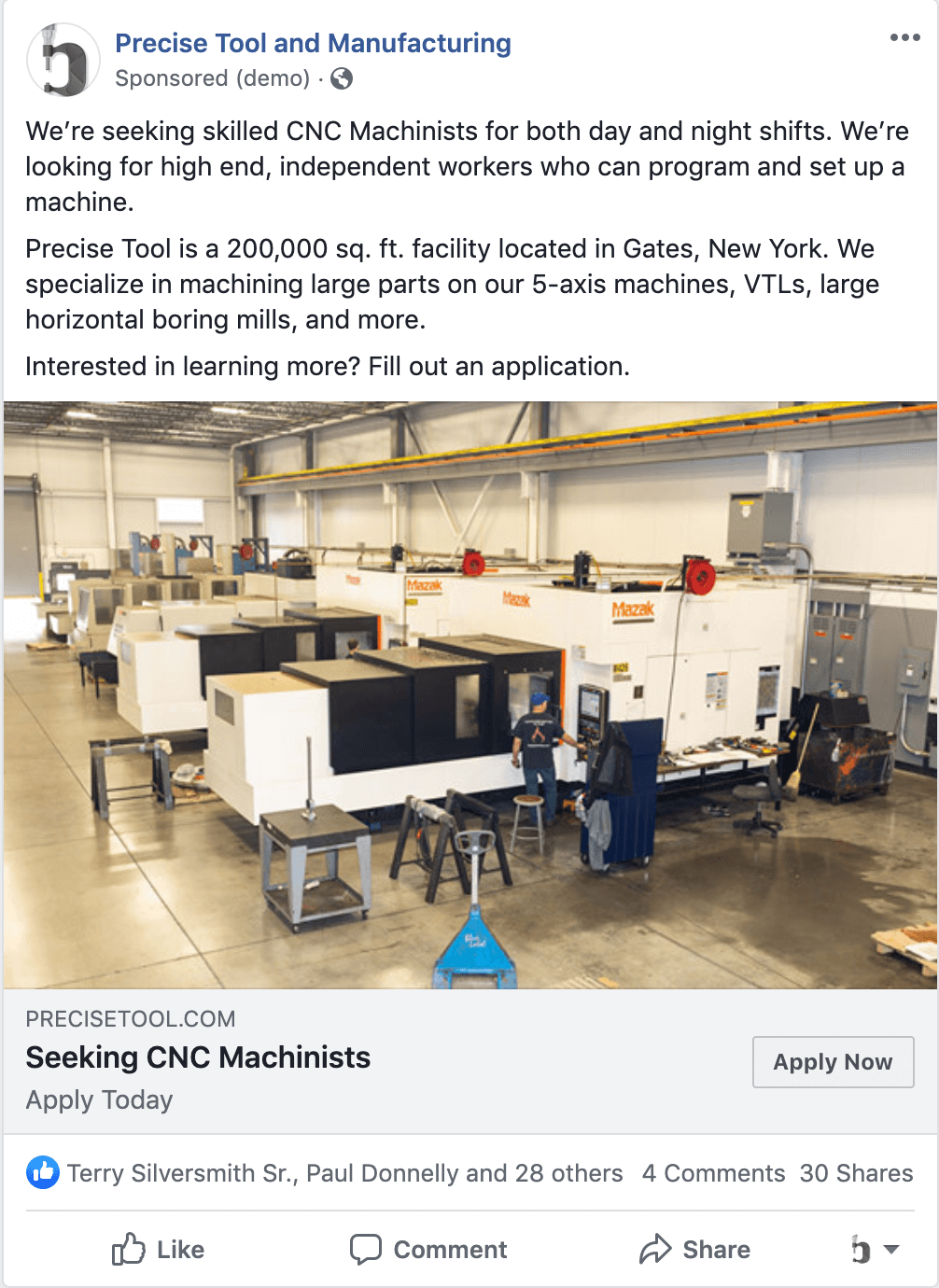 Job Post Advertising Management
Run Multiple Ads, Test Performance and Double-Down on What Works
We post, manage and optimize job ads to your custom audiences on Facebook, Instagram and throughout their network of websites across the internet.
Social media advertising allows us to target specific people with a specific message. Plus, the tremendous volume of people who visit Facebook and Instagram each day dwarfs the amount of traffic seen by any of the recruitment sites (you can expect if they're on the internet at all, it's highly likely they are using FB or IG, or both.)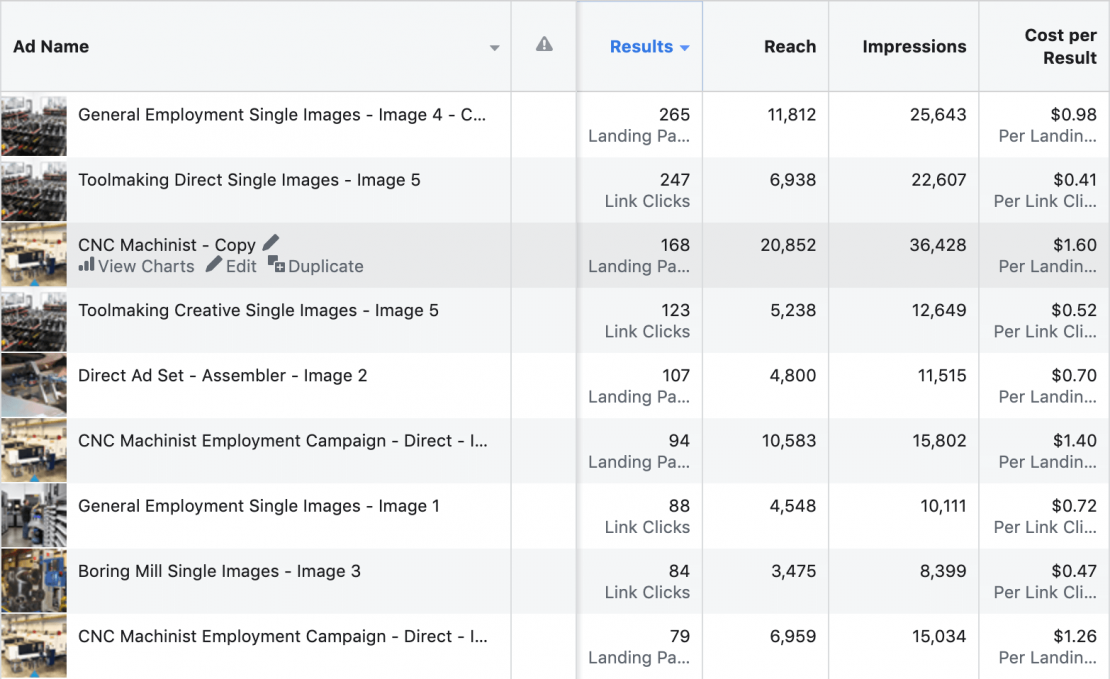 Application Web Pages
Give Your Candidates a Seamless Application Experience
We build you visual, fast-loading and customizable pages for each of your job posts, so your applicants have an easy experience on their computer or mobile device. View an Example
Joards like Indeed or ZipRecruiter are clunky and difficult to use. These sites prioritize showing as many job openings to as many people as possible – it is not their goal to fill all of your positions ( … they only make money if you keep having to post jobs!)  Moreover, payroll provider platforms are typically hard to use and time-consuming, and deliver a frustrating, out-dated experience to your potential hires.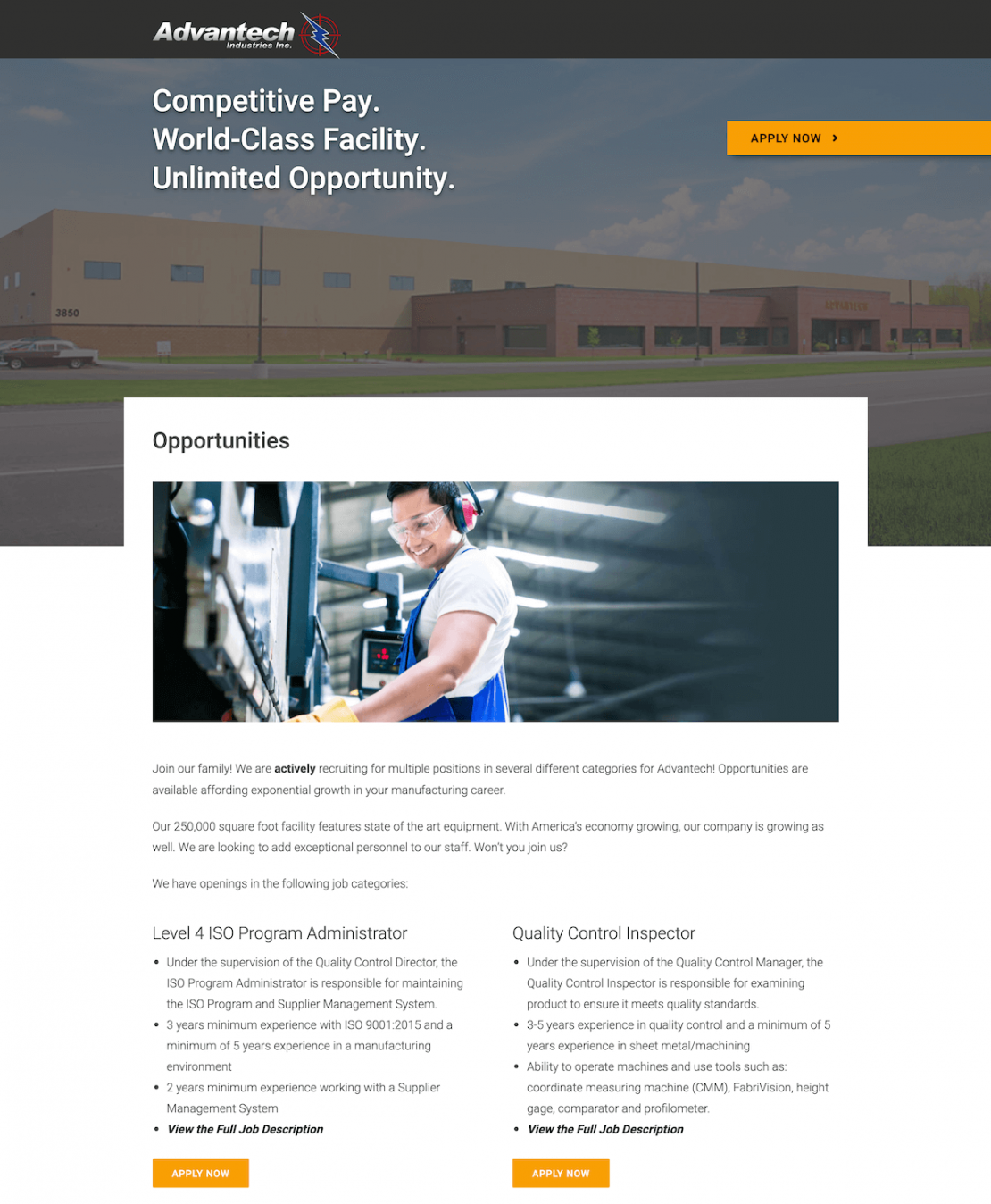 Getting Started With Staffing Support Services
Meet at our office or virtually to discuss your current recruitment efforts. We'll gather information about what positions you are hiring for, quantity of openings, and any other specifications
Share any hiring docs, including job descriptions and HR information, as well as company visual assets and social media account access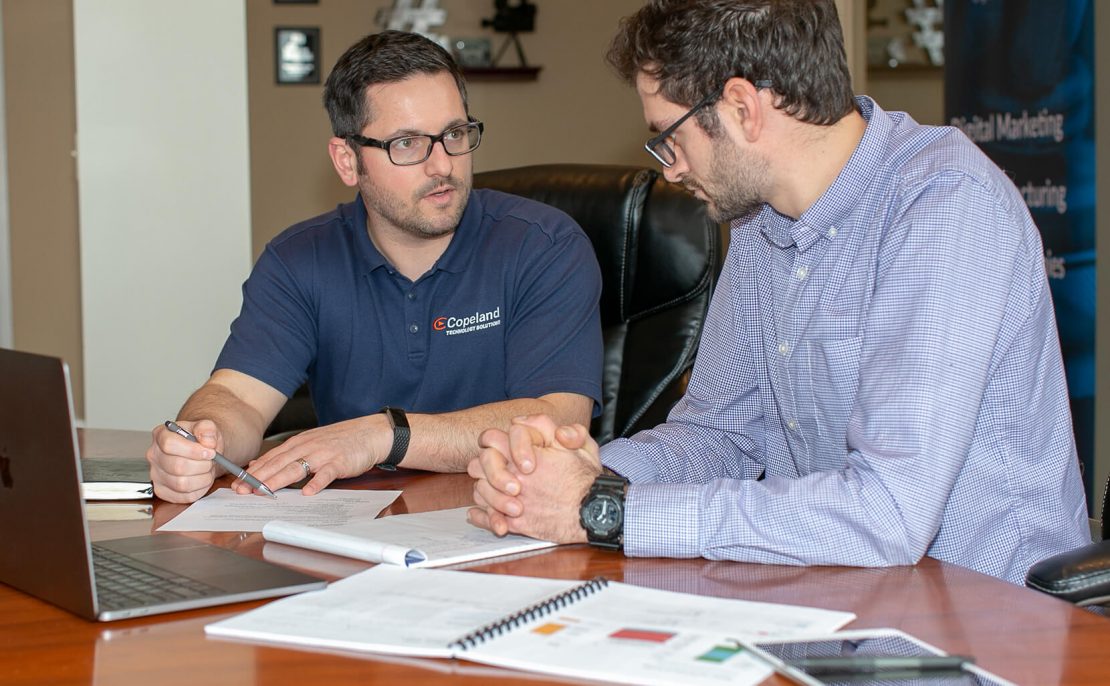 Step 2
Campaign Development, Review and Approval
We begin to develop your job advertisements, audiences, job application pages, and applicant management platform
We'll send you the developed assets for your review; we will discuss to identify opportunities for improvement and finalize the work after your commentary
This can typically move fairly quickly, depending on how many positions you are hiring for, the status of your social/ad accounts, and your availability to review the developed assets.  We aim for a maximum of 2 weeks and typically launch a campaign within 10 days.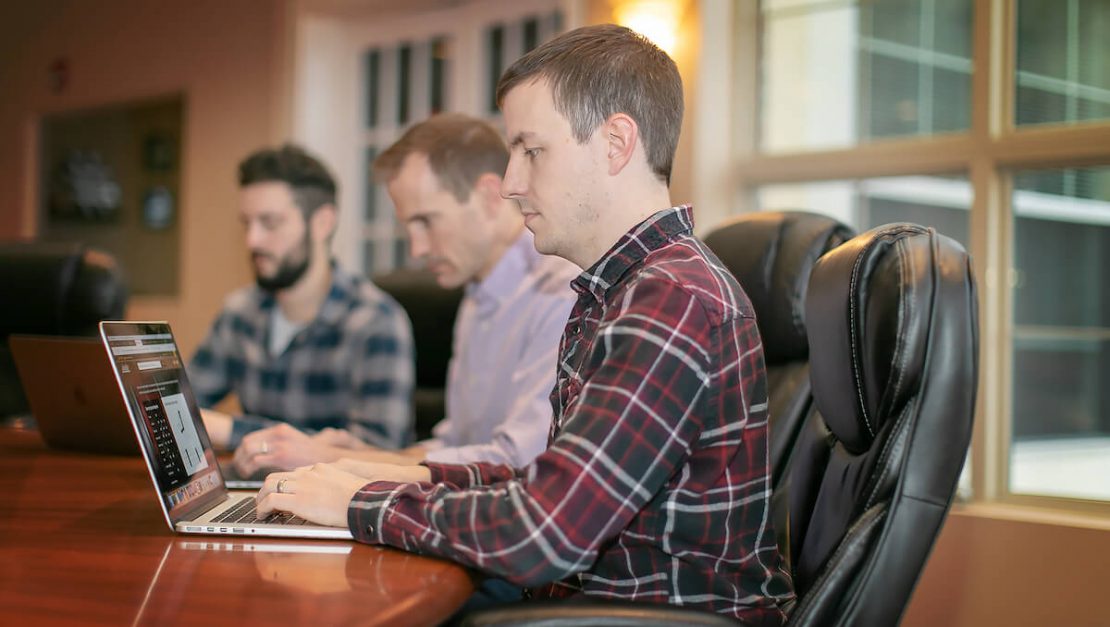 Step 3
Run Campaign and Keep Communications Open
We'll launch the website and ad campaigns and begin testing and optimizing for performance
Communication is essential during this phase: we'll hope to hear from you (weekly, to start) about the quantity and quality of incoming applicants.  Since every campaign is different, it's essential for us to hear feedback on the applicants so that we can take appropriate action in the campaign
On a monthly basis, we will meet to report on the efficacy of the campaign