Precise Tool and
MFG, Inc.
Case Study
webSURGE worked with Precise Tool & Manufacturing, a large part and CNC machining company, to create a cohesive brand, enhance their digital presence, and increase leads from their website.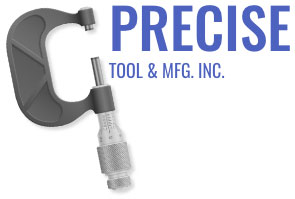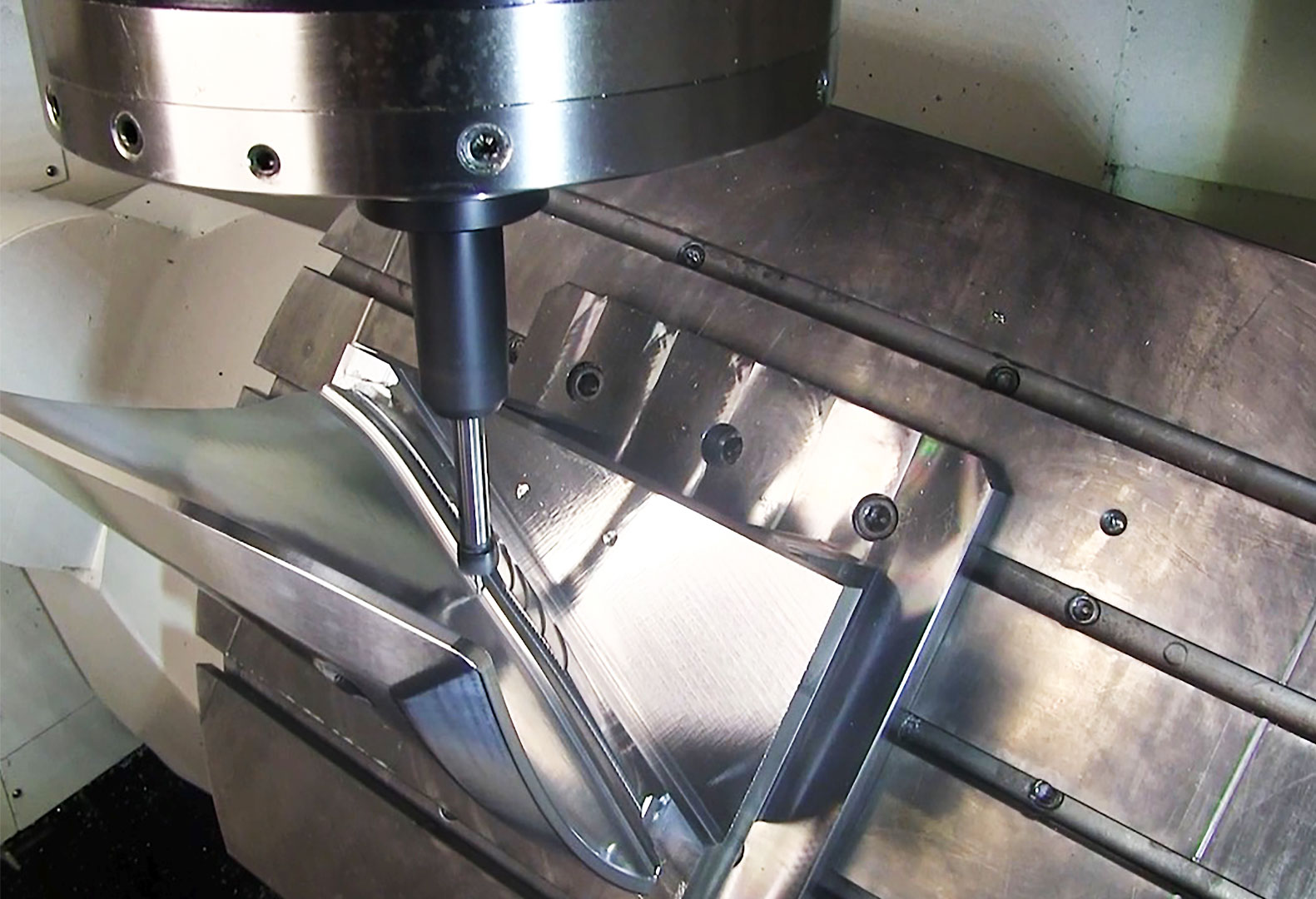 Website Design and Development
One of the challenges we faced was bringing Precise's website up to date. It hadn't been updated since 2010. Our redesign brought a sleek new look to the site, a simple navigating structure, and a conversion-focused strategy.
The Precise Tool and Manufacturing website design uses a one-page scrolling layout to tell a story.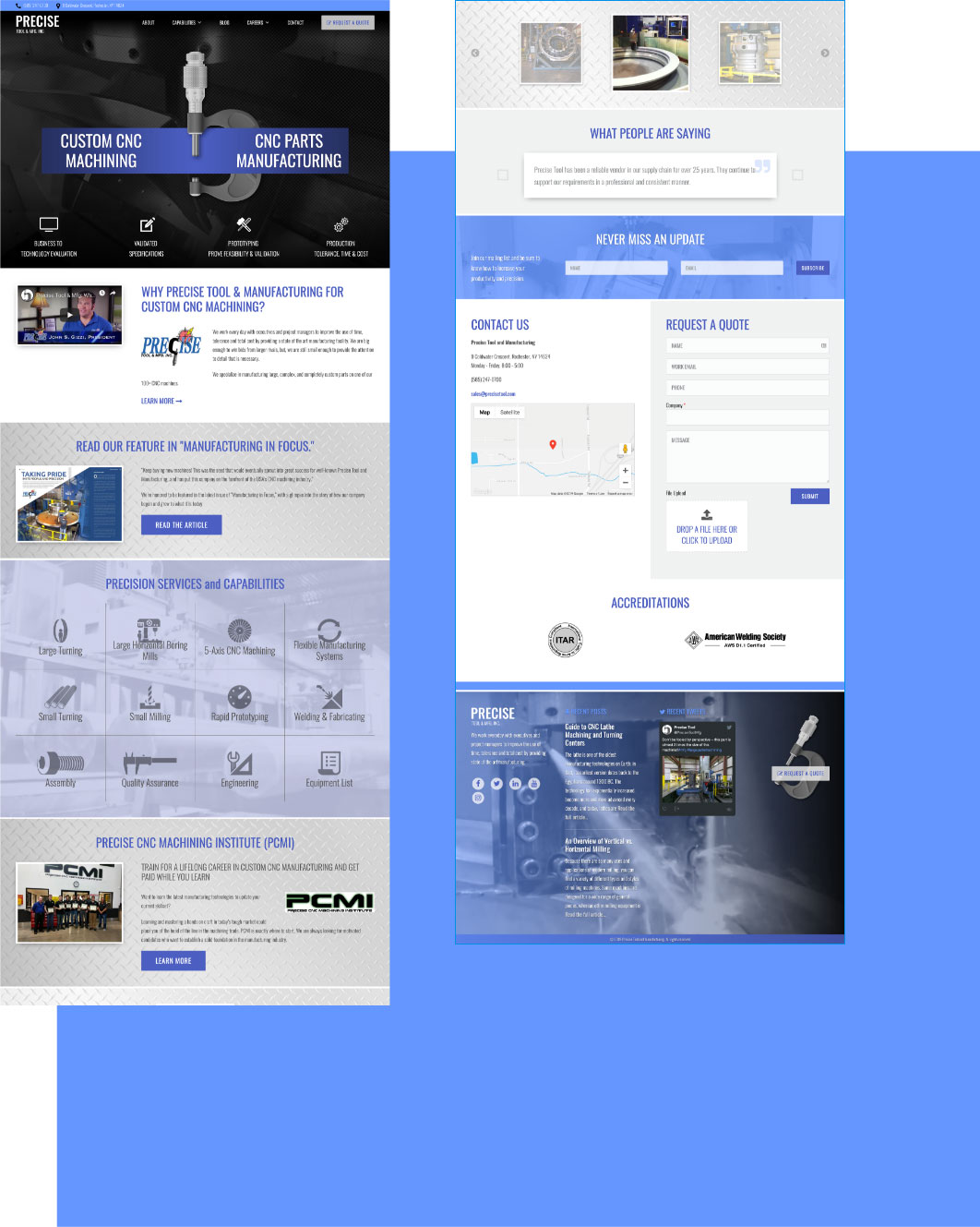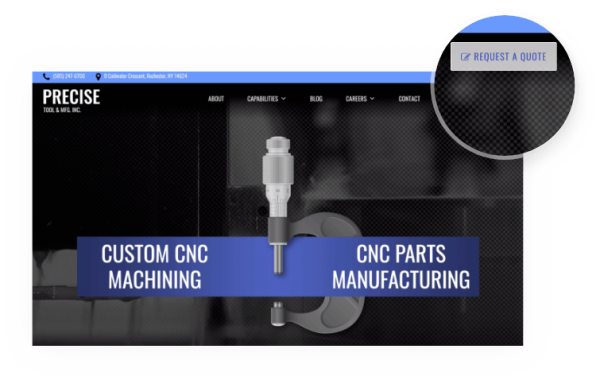 We highlight the "Request A Quote" at the top as a primary CTA to compel visitors to act.
Starting with the navigation, we simplified the choices and tucked some of the secondary pages under main navigation links. This cleaned up the menu and keeps users focused on finding solutions.
The new design showcases a background header video to attract visitors and invites them to further explore the website. If the user decides to scroll, they continue to learn more about the company through a positioning statement and video introduction.
Textured backgrounds and colors separate the sections without distraction. Each distinct section is a chance to elaborate on the story, highlight opportunities and educate with color, content, images, and testimonials.
The extended footer continues to entertain and educate with an interesting background and an opportunity to learn more about services or to jump over to their social media profiles. We added another "request a quote" button and contact info to support our goal of generating traffic and leads.
Web Traffic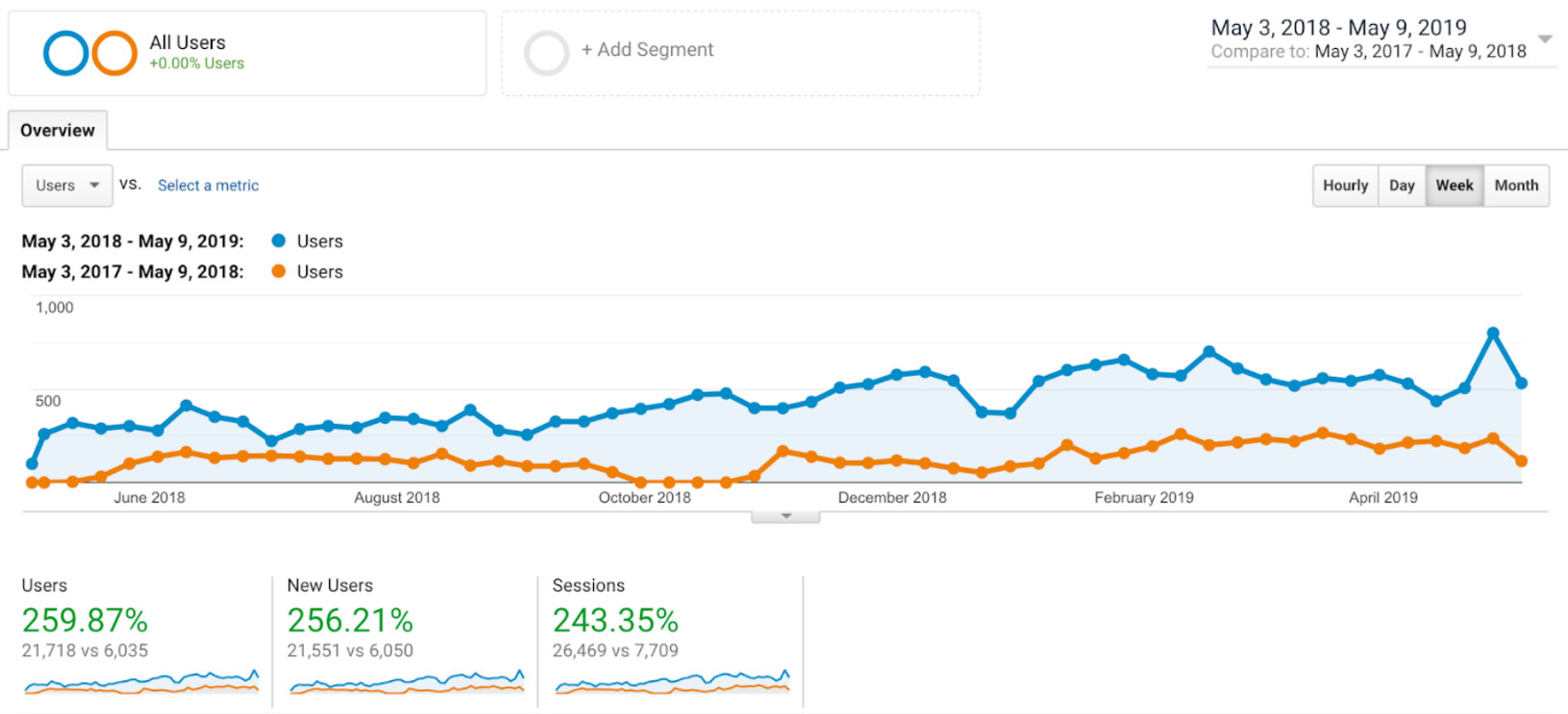 This chart shows website traffic from May 2018 to May 2019. The blue line is traffic during that period and the orange line is traffic from the previous year. Not only did traffic increase year over year, but it has also been increasing month over month.
Once the new website launched and consistent marketing efforts were in place, website traffic steadily increased over the next year. As of May 2019, website traffic was up 259% from the previous year, and 21,555 new visitors visited the website.
As website traffic grew, so did the form submissions. Before using webSURGE, Precise was getting few leads from their website. After a few months of steady marketing setup and work, Precise received 288 leads over a 7 month period (Nov 2018 – May 2019).
SEO Work
One of our first goals for Precise was to increase their search engine rankings for key terms related to their services. After one year of steady SEO work, 14 of their top 20 keywords were ranking on SERPs locally, and 9 of their keywords were ranking nationally (with 3 of those keywords ranking position 1 on page 1).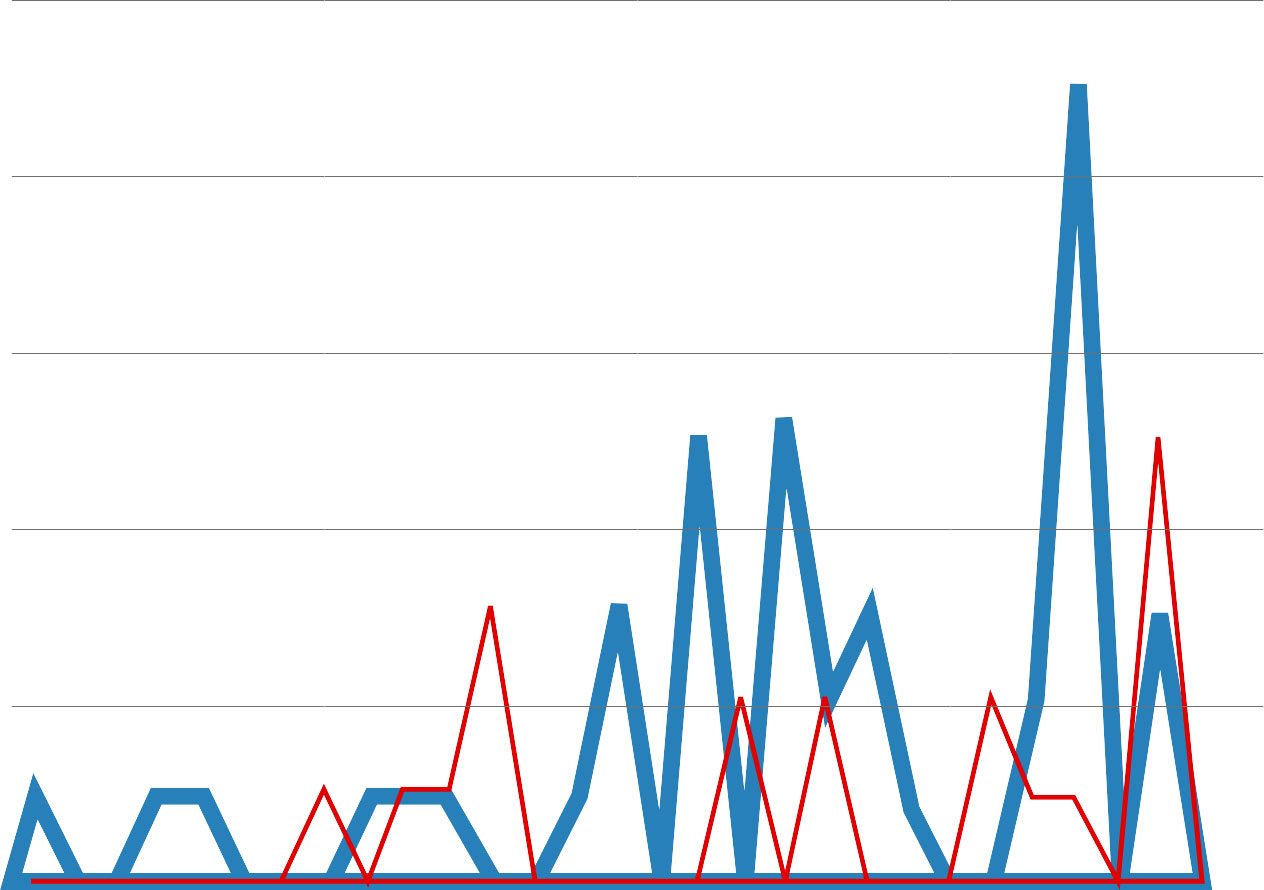 $1.3k
in paid traffic
every month
Organic search accounts for 51.5% of all website traffic, or ~11,400 users over the course of the year. Their organic traffic is so powerful that it is worth $1.3k in paid traffic every month.*
*This number is calculated by determining clicks to the Precise website for certain keywords, and then valuing those keywords and clicks in the Google Ad network.
40%
of last year's leads
come from our SEO work
~40% of leads over the past year started with a keyword search in Google, meaning that almost half of Precise's leads have come from our SEO work.
Over the course of our relationship, Precise has also been featured a number of times as Position 0 in Google, also known as a featured snippet.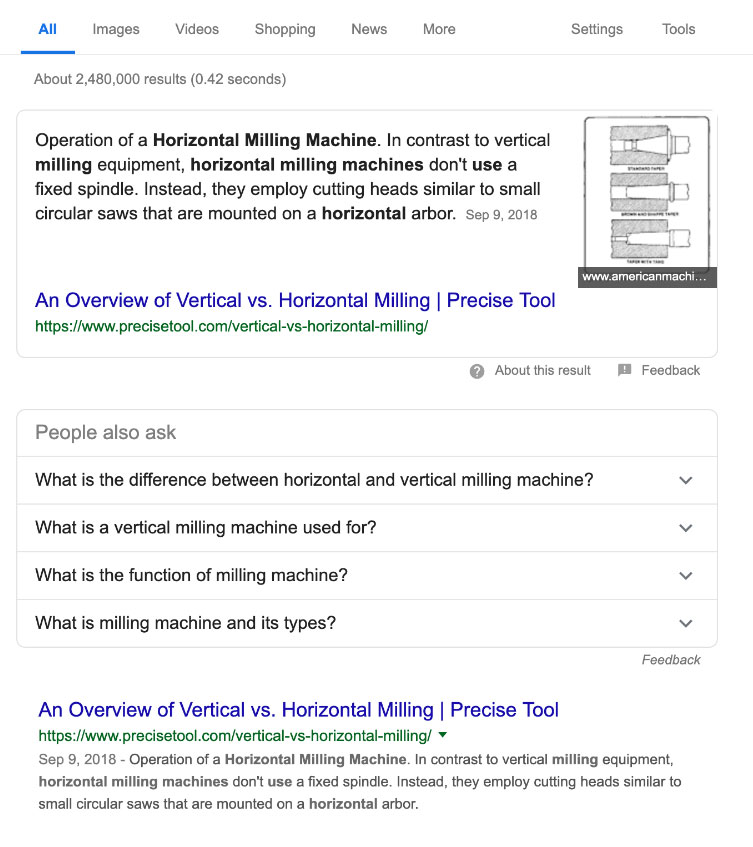 Video Work
Precise Tool specializes in custom manufacturing, ranging from parts that weigh up to 60 tons down to intricately-machined impellers. With this company, seeing is believing. Some of their machines and parts are so large and complex that they are best captured on video to show perspective and movement. Our team visits their facility on a regular basis to capture video footage of these incredible parts being made. These videos are used for social media, Precise's website, and YouTube pre-roll ad campaigns through the Google Network.
We regularly visit Precise's facility to capture images of new projects and impressive parts they've manufactured.
Photography Work
During our regular video shoots, we also capture photos of people, projects, and machines. These photos fuel Precise's popular Instagram account, display ads on the Google network, website content, email newsletters, cross-channel campaigns, and more.
Over the course of a few months, Precise bought 14 new machines to add to their already impressive collection in their 200,000 square foot facility, so we made sure to snap images of their new acquisitions, along with any parts they build.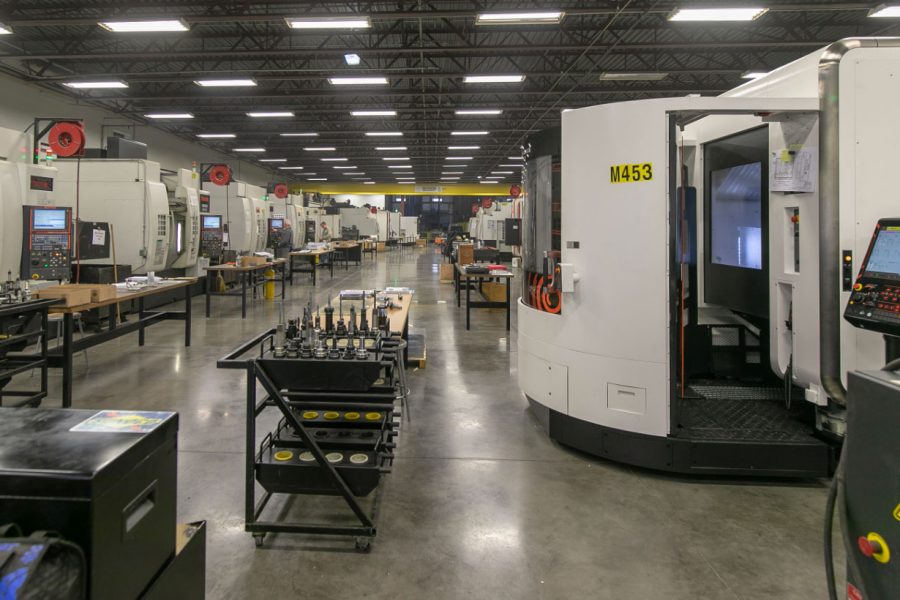 Instagram has been a great platform to stir up meaningful engagement with our audience.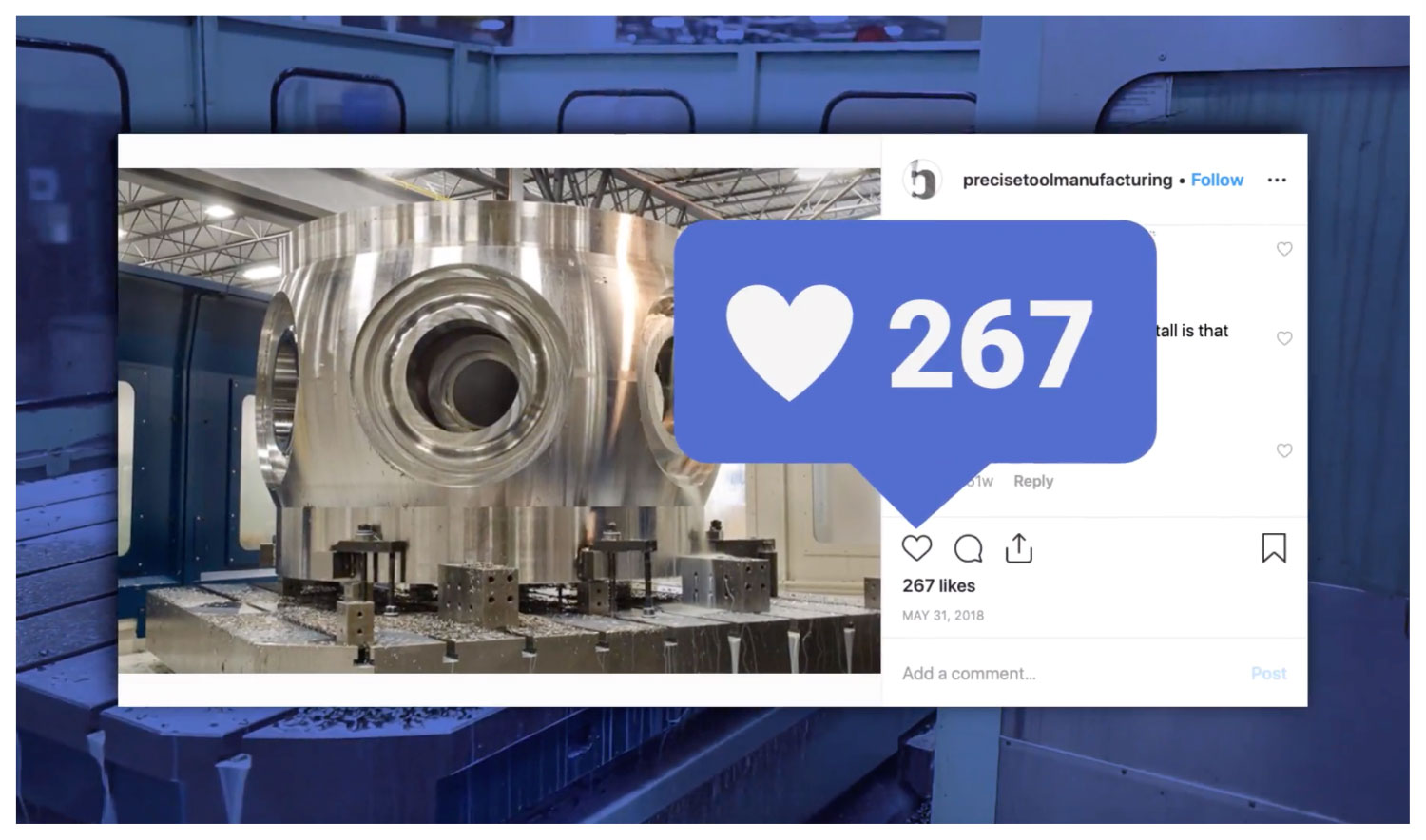 The video and photography work we have done for Precise Tool has helped them build quite the Instagram following. Their social presence has consistently grown its brand awareness and legitimacy within their industry,
reaching prospects and potential employees from around the nation. With great content, their Instagram profile has grown almost entirely through organic followers.
Display Ads
The sales cycle for large parts can span months or even years, and we wanted to keep Precise Tool and Manufacturing top of mind for those prospects throughout the time it took them to select a final vendor. To do this, we set up a retargeting campaign in the Google Ad network to display Precise ads to past visitors. The strong branding helps cement Precise as a leader in their industry and the animation catches users' eyes as they are browsing other websites.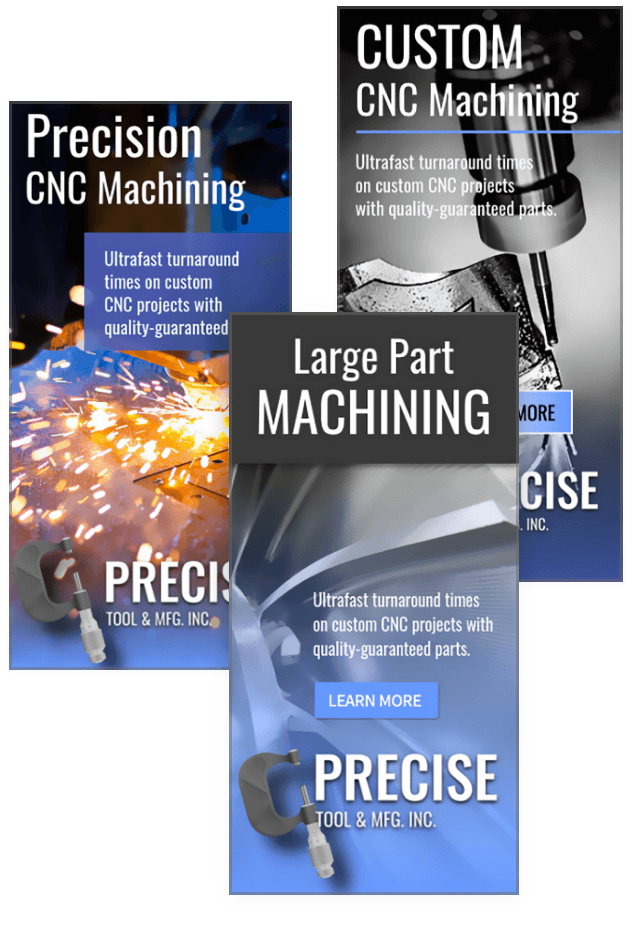 Average CTR: 4.15%
(industry standard: 2.18%)
Email Marketing
We use Precise's email list to create brand awareness among current and potential customers by sharing valuable articles, resources, photography, and videography of their projects. We also leveraged Precise's emails to announce new services, machines, and other company news. Email is a great way to interact and build trust with current customers and new prospects.
Employment Campaign
Late in 2018, Precise had plenty of work lined up but, like most manufacturers, was struggling to find competent workers to run their machines. We began a social media campaign to recruit highly skilled workers for nine open positions. The campaign involved a landing page redesign and a highly-targeted advertising campaign on Facebook.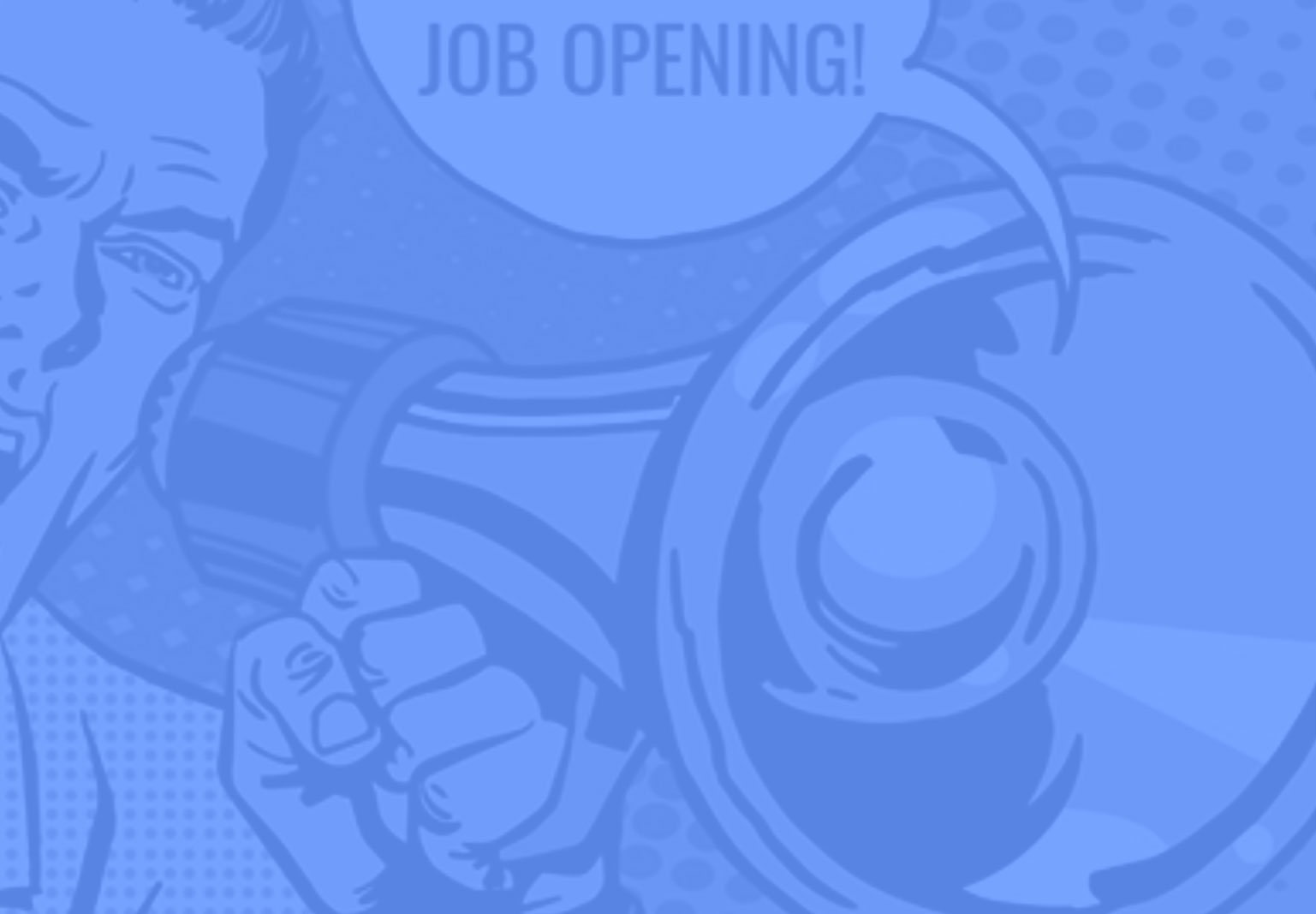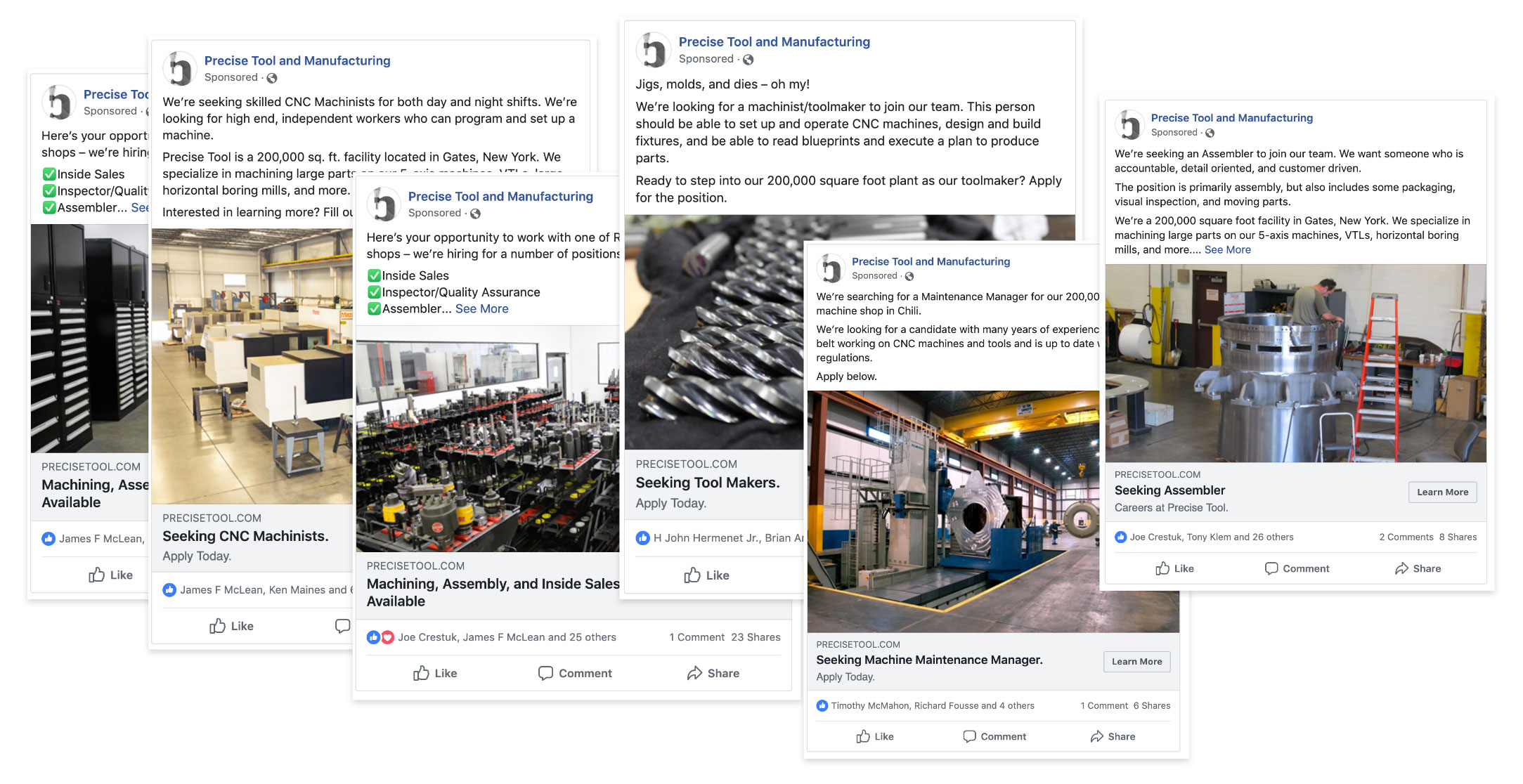 We redesigned Precise's online employment page and form to be easily navigable and mobile-friendly. The new structure allows candidates to quickly find the job they are searching for and submit just their resume or an application on a mobile device.
On social media, we created multiple ads for each job and A/B tested different headlines, CTAs, text, images, and colors to find the combination that attracted potential candidates most effectively.
Precise CNC Machining Institute PCMI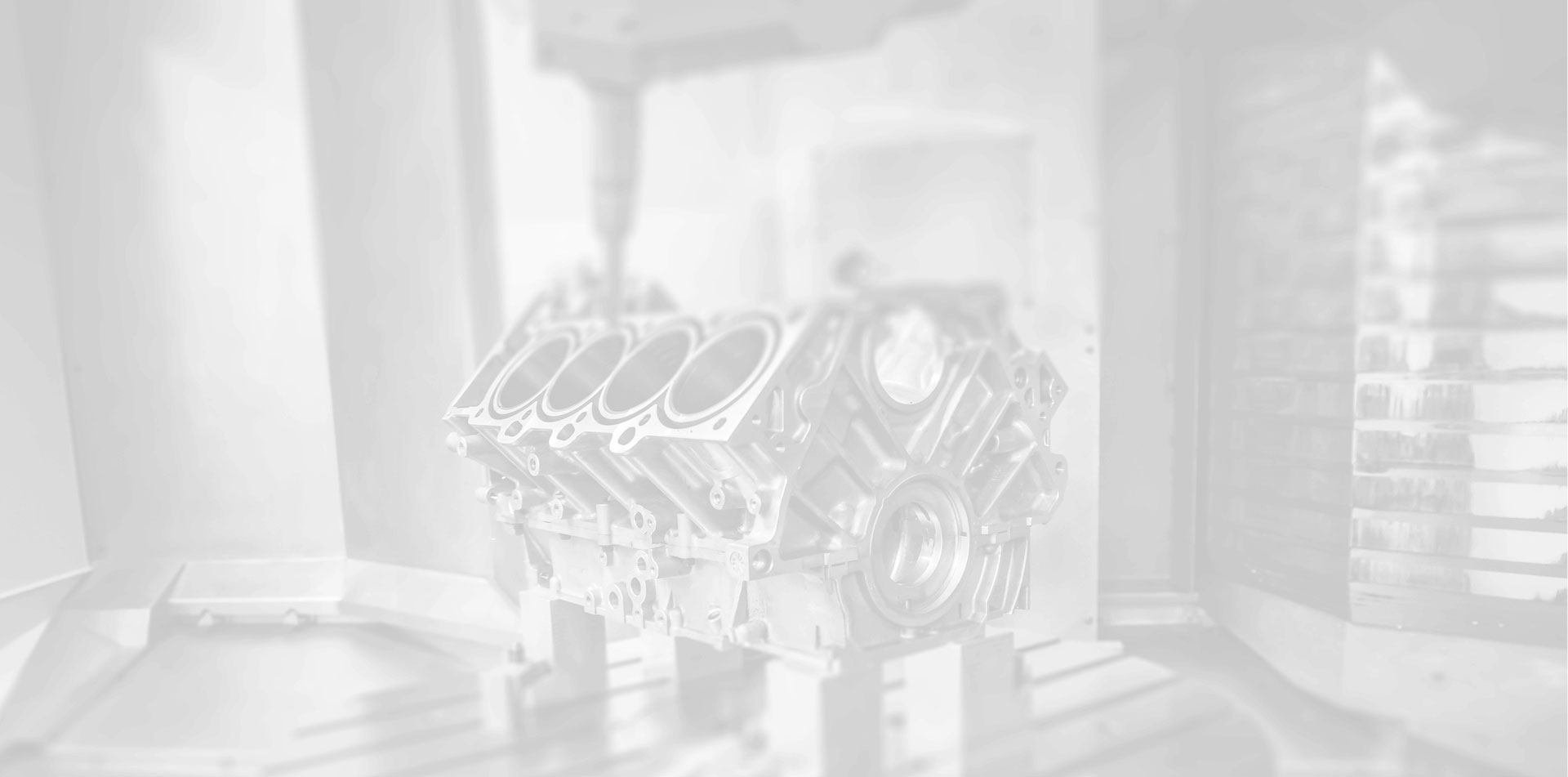 Precise Tool and Manufacturing also runs Precise CNC Machining Institute (PCMI), a school they established in 2012 to help train aspiring CNC machinists. The site was in desperate need of a redesign, so we created a brand new website for the school.
Our aim was to make the information as accessible and inviting as possible. Prospective students can see a class schedule, program overview, and applicant criteria in a single click. They are also encouraged to get in touch to sign up for the program – and students frequently do.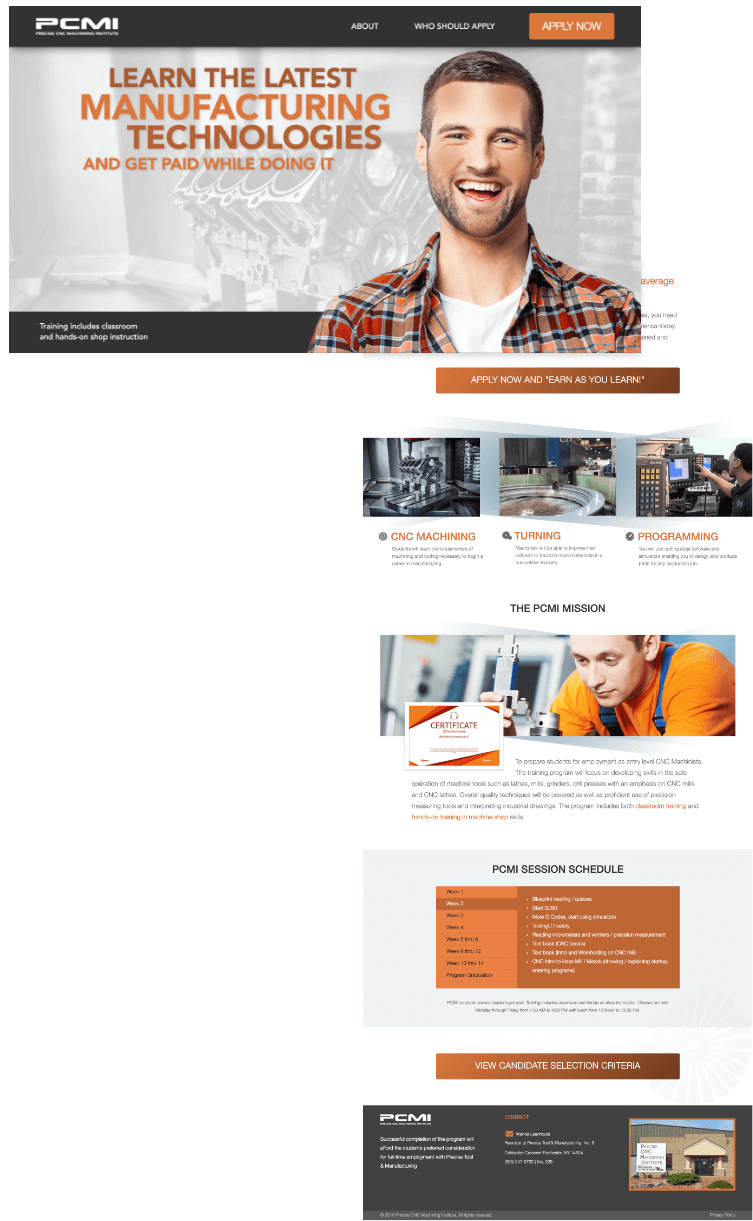 Interested in similar results?
Fill in the form to learn how digital marketing can transform your lead generation.