The leads have been right on target
with the core people we sell packaging to."
Orcon Case Study
Orcon had one goal when it came to digital marketing: get consistent, qualified leads for industrial packaging solutions through the website. To achieve this, we determined that Orcon needed a clean, appealing website that is easy to find and even easier to use.
Through consistent SEO work, paid search, and a congruent online presence, Orcon's website has become an indispensable asset to its business, feeding warm, qualified leads to the sales team each week.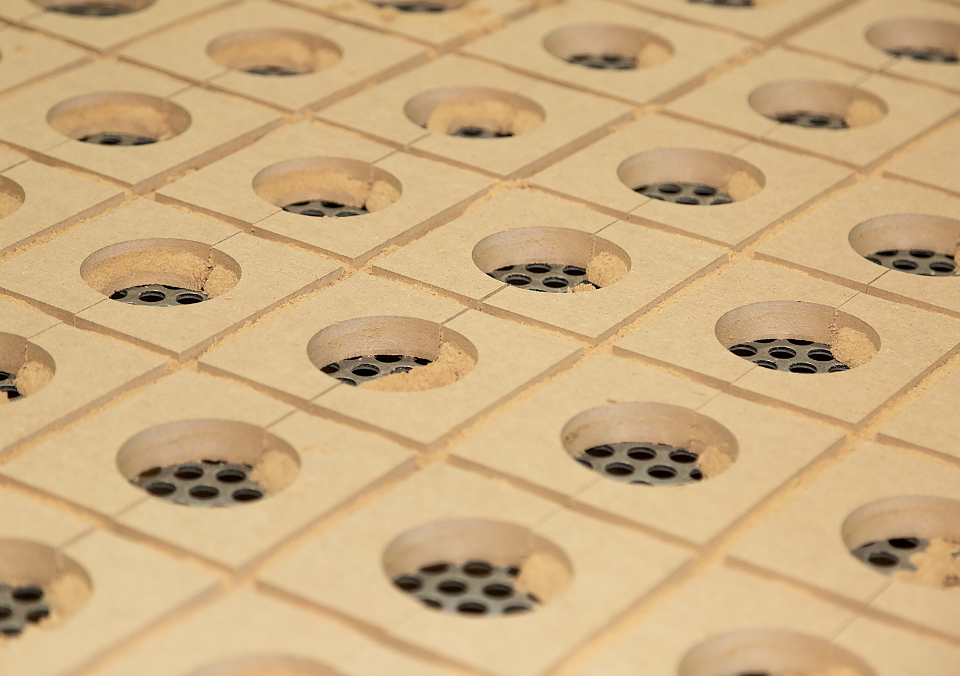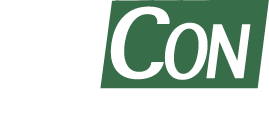 Increase in lead forms over time
4
RFQs + Contact Forms
July 2018
17
RFQs + Contact Forms
July 2019
24
RFQs + Contact Forms
January 2020
Website
We designed Orcon's website to be simple and easy to use. The content on the website was written to provide visitors with the information they needed about Orcon's capabilities and product features to decide to submit a Contact or Get Quote Form.
Since the primary goal of the website was to generate form submissions, we strategically placed large calls to action throughout the website – especially on all of the product pages – both to make it easy for users to get in touch with the Orcon team and to encourage visitors to do so.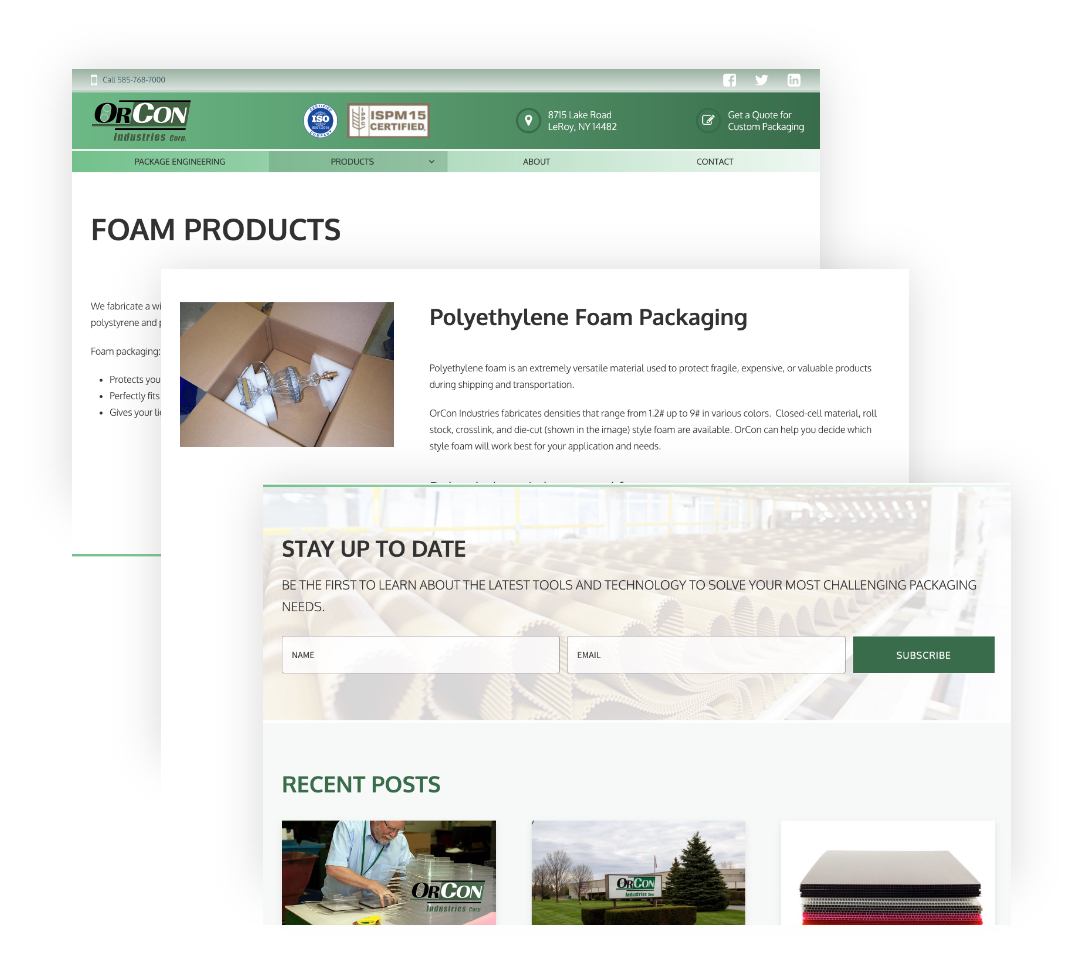 Search Engine Optimization
When we launched the Orcon website in May 2018, we knew that SEO would be the most effective tactic to maximize their marketing budget. We created rich content centered around Orcon's most important keywords, the words that their target market would be using when searching for packaging solutions with search engines.
We also used a wide array of technical on-page and off-page SEO tactics to bolster their rankings in the search engines and drive organic traffic (traffic that finds a website through search engines) to the website. 
And it continues to pay off, too.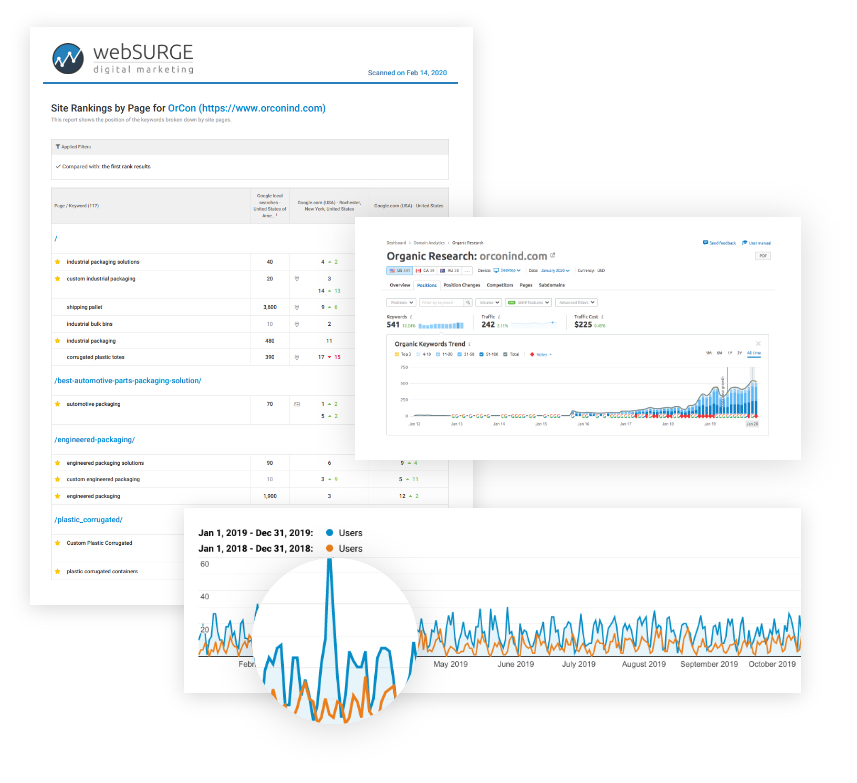 When it comes to form submissions, organic traffic is consistently the largest source of website leads compared to direct traffic, social media, referral traffic, and paid search.
SEO Results
81.57%
Increase in Organic Traffic
2019 v 2018
58%
Of Leads Came from Organic Traffic
January 2020
14
Keywords on Page 1 of Google Search Results
In Rochester, February 2020
We traveled to the Orcon shop to capture images that showcase their capabilities and packaging products and clearly demonstrate their competitive advantage over other shops.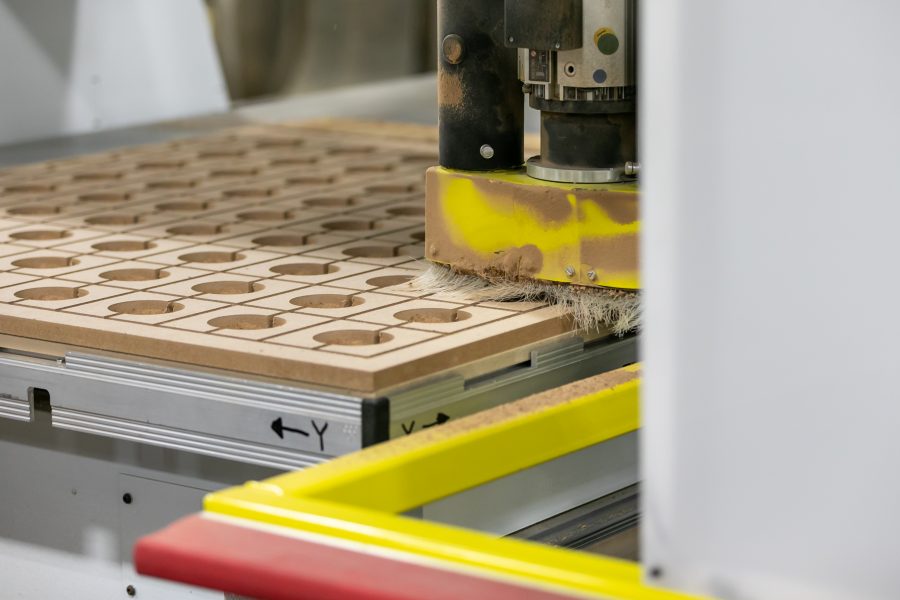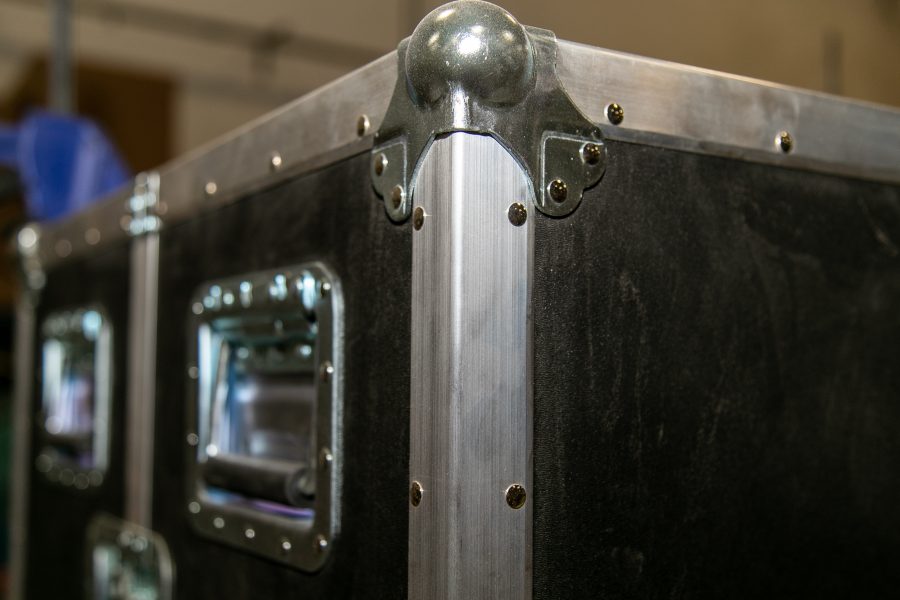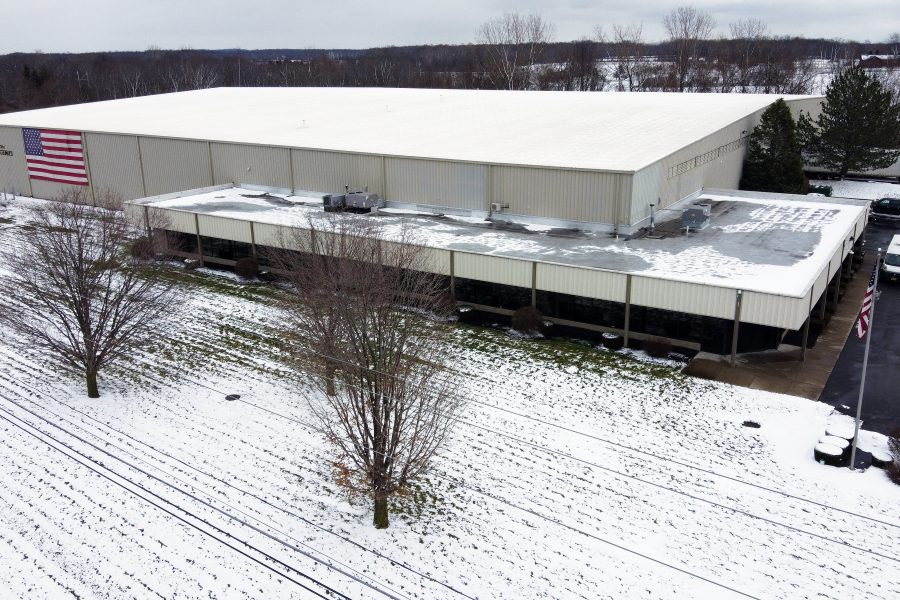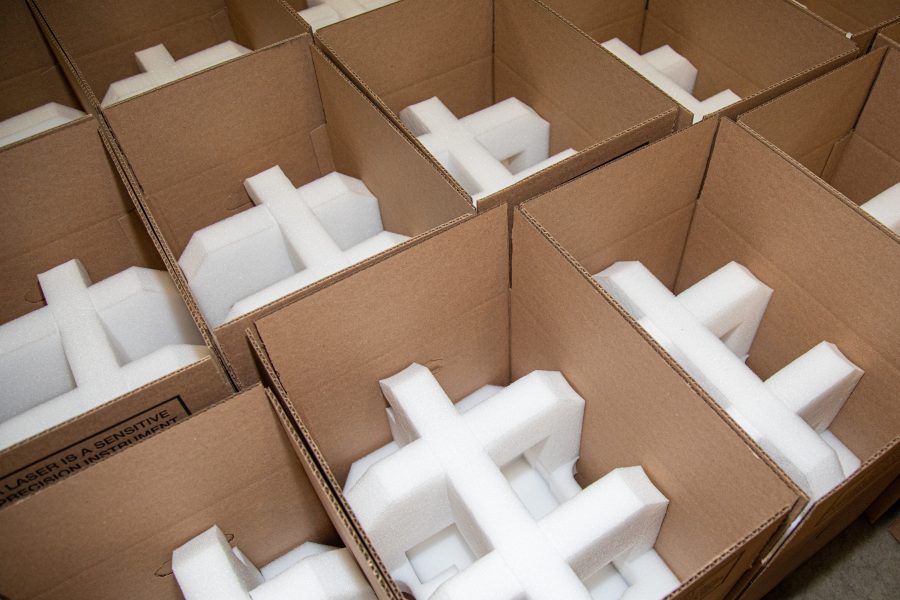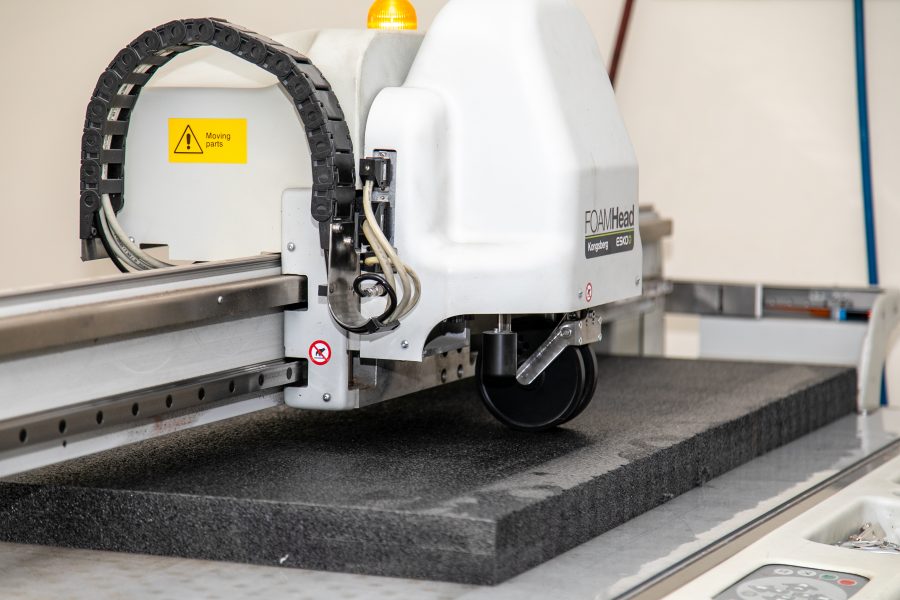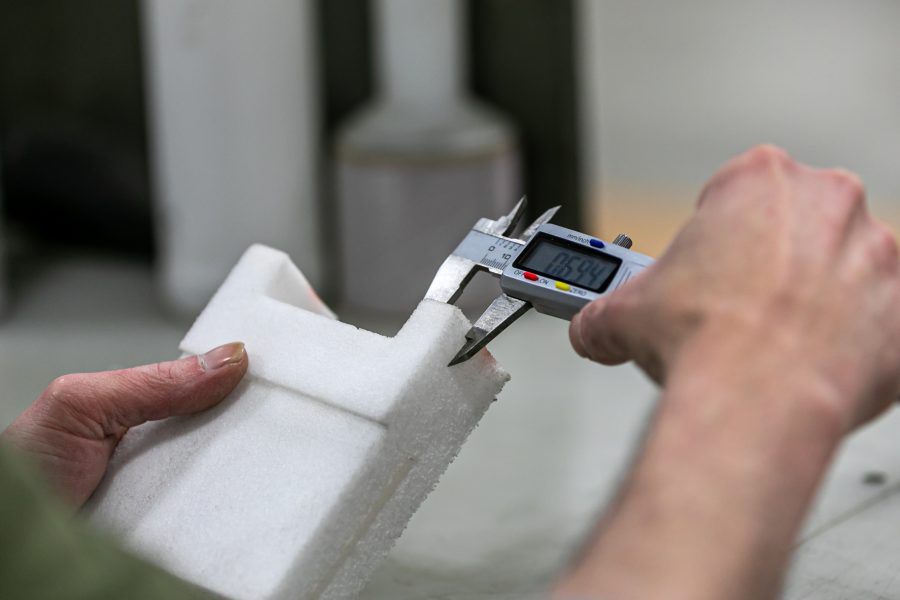 Through consistent SEO work, intuitive website design, and rich content, Orcon Industries saw steady growth in the sales leads they received from their website over the course of a year and a half. And better yet, the majority of leads they're receiving a year and a half later are qualified.
83%
Increase in Online Leads
In 1.5 Years
>50%
Of Online Leads
From Organic Traffic
Interested in similar results?
Fill in the form to learn how digital marketing can transform your lead generation.