We should have made the decision to work with you years ago!"
– Martin Beckenbach, President
Legendary Case Study
A hard-to-use ecommerce website leads to missed sale opportunities.
That's the problem classic-car interior manufacturer Legendary Auto Interiors was facing when they reached out to webSURGE.  
Luckily, Legendary had a huge opportunity to increase their sales with the right website design and functionality, but there was a big challenge that had to be solved before: marrying their complex internal inventory and sales tracking system with an e-commerce website that is easy to navigate, understand, and buy from.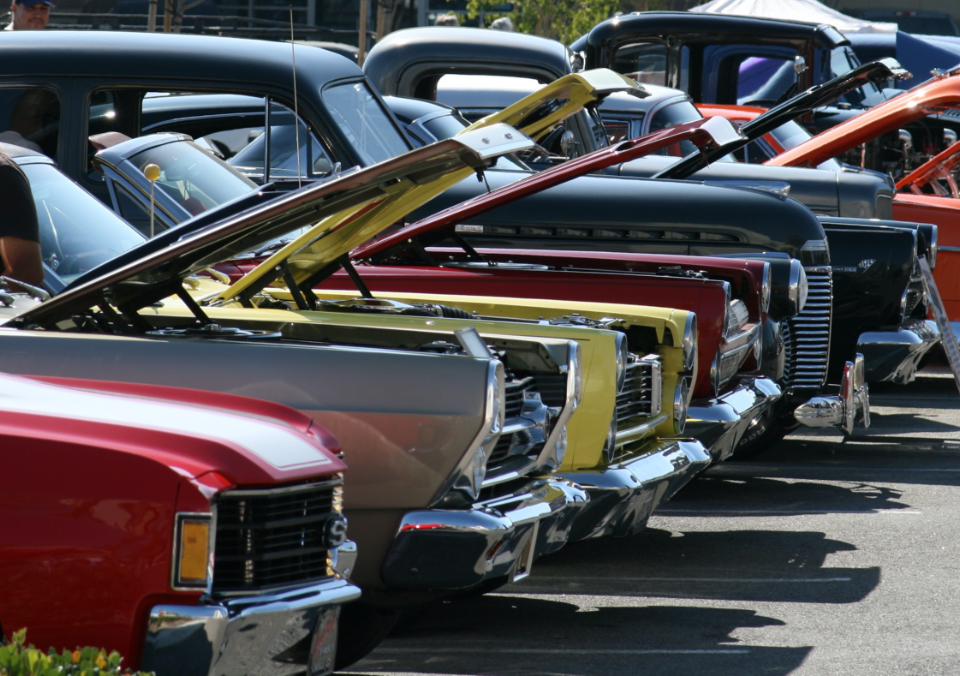 Results
We launched the new and improved Legendary website in October 2018. Since then, their online sales – and more importantly, their overall sales – have steadily increased year over year.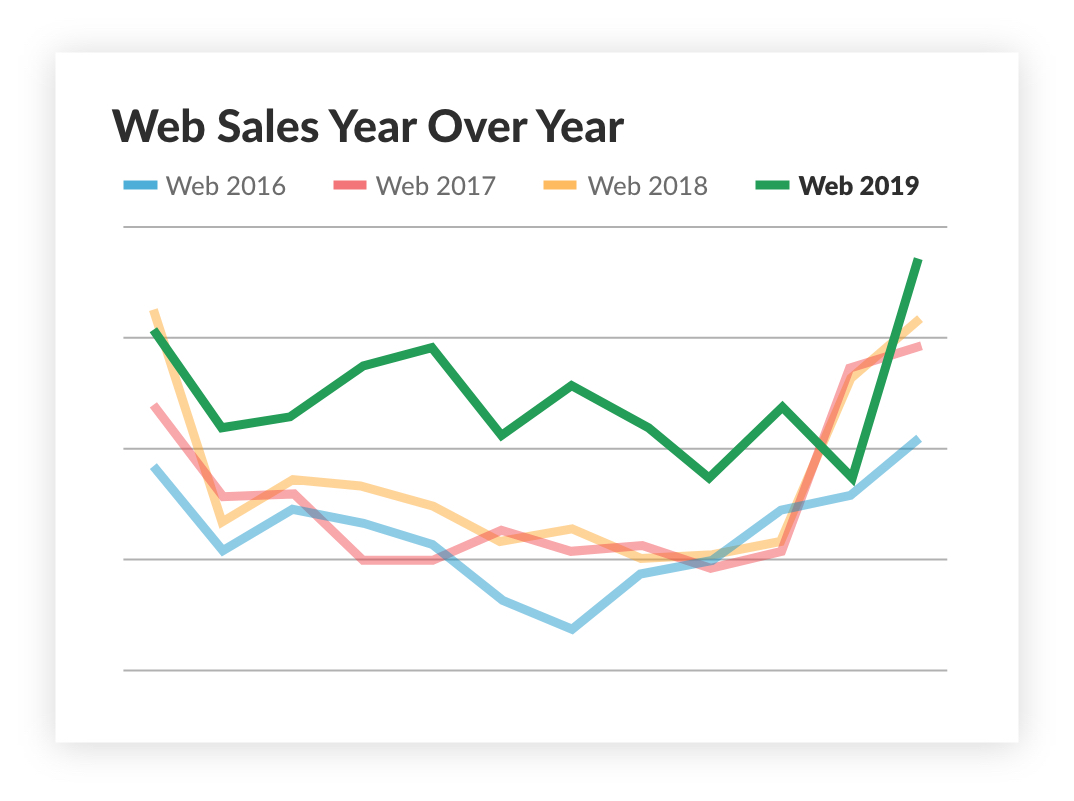 Increase in Sales
40%
increase in web sales
2019 v 2018
27%
of overall sales came from the website
2019
Website Design
To optimize web sales, we kept the design simple, featuring the search bar prominently in the navigation. Once a user searches for a product or keyword, they are met with a clean list of the available products, where they can easily add the items they would like to their cart or click into a product to learn more.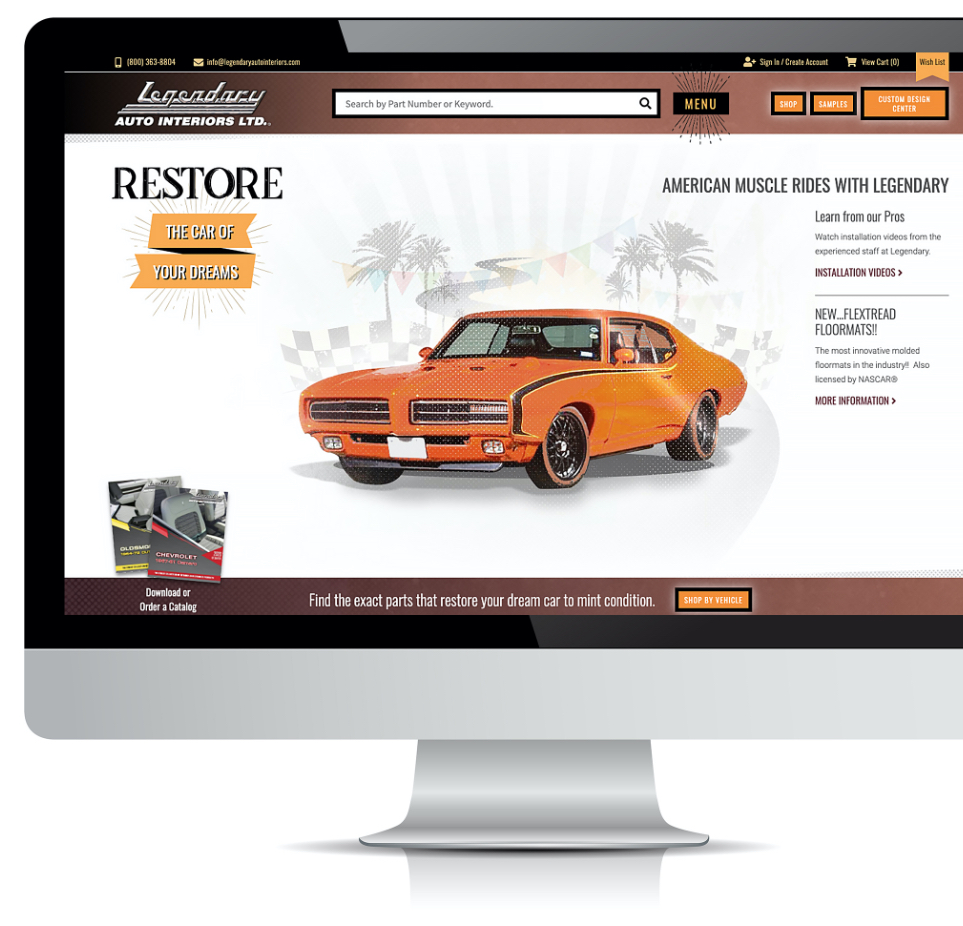 Website Functionality: User Experience Improved
Legendary's previous website was confusing. The search function left users lost. The way products were categorized was inconsistent and random. Custom functionality was broken. Some products were missing from the site altogether. Once users were able to find the product they were looking for, they had to create an account in order to purchase the items. 
Any of these issues alone would frustrate users, but together, the poor user experience was enough to drive customers away.
The webSURGE team assessed all of these functionality issues and used our design and development expertise to create an all-around improved user experience for the new website.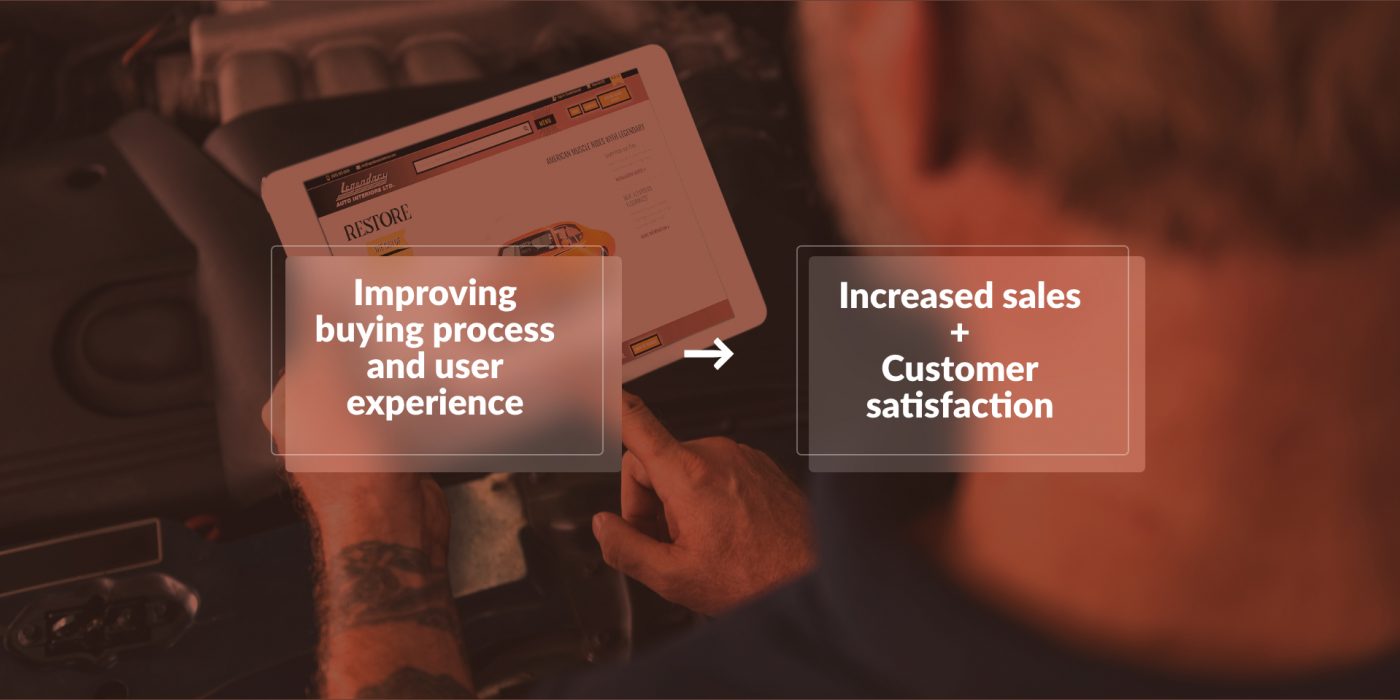 Legendary has a rather complicated internal system for categorizing and organizing car parts and their inventory.
In the past, previous marketing companies were unable to work with the entrenched system to create a functional search bar. 
Working closely with the Legendary team, we went through several iterations of the search function to get it exactly the way they wanted it to work. Now, users can search by part number or keyword, a common convention for the industry. We also built a "Search by Vehicle" option that was not available before.
Car Body Type Guide
Classic car body types are confusing. There is a whole history of why certain cars have different body types – even generations of the same vehicle have different body types. It's a subject that baffles many car enthusiasts, Legendary's target audience.
To help ease the pain of trying to decipher the body type of a car's make, model, and year, we created a guide to all the body types of classic GM and Mopar Cars. The guide even features an interactive "Find Your Classic Car's Body Type" search functionality to help users find their body type.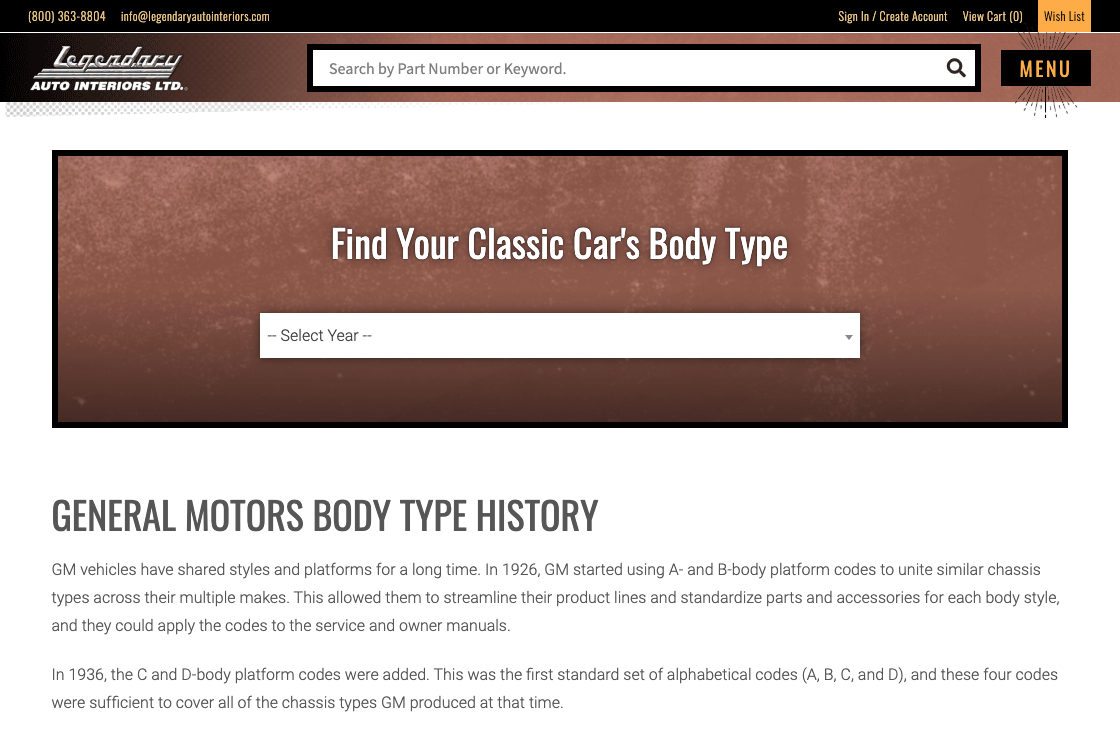 Categorization and Related Products
Legendary's internal system for categorizing products was inconsistent and convoluted. Users frequently abandoned the site after getting lost from a search. We took their unwieldy categorization system and streamlined it, combining duplicate categories and making it less confusing for users and the Legendary team alike.
This process reduced the number of product categories by more than 75%.
The webSURGE development team further customized the website to improve user experience with a related products section on product pages that displayed related products from the same vehicle. This goes against the default setting for this kind of feature which would show related products from the same product category (if you were looking at a leather seat for a Camaro, the related products at the bottom of the page would be leather seats for other classic cars). Now, users see products related to their certain make and model of car.
Custom Design Center
Legendary offers interior car parts that are totally customizable (such as seat upholstery with a favorite photo or carpets in a more vibrant color), and their old website featured an interactive Custom Design Center where users can virtually build and order a custom part for their vehicle. The feature was a great idea…that didn't work quite right.
Our development team got the custom design center up and running, allowing users to customize their part virtually before placing their order.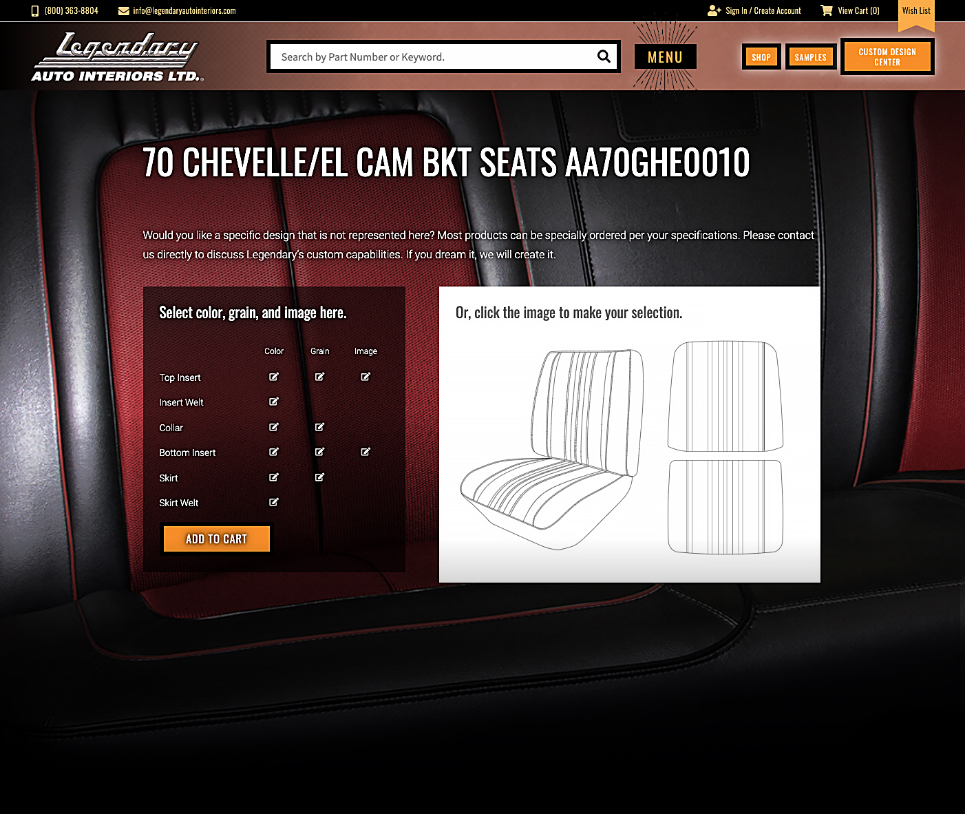 Improving the customer's user experience was our primary goal, but we also wanted to streamline the Legendary team's frustrating and cumbersome internal process when it came to online sales. To do this, we automated processes that they used to have to do manually. Some examples include:
Manually check physical inventory supply for each online order
API integration between the in-house inventory tracking system and the website; website automatically sends orders to the inventory system
Manually update the website with inventory changes
API integration; website updates itself every ten minutes to keep up with inventory changes
Manually calculate the lead time for each order and send email to customer for each online order
Automatic purchase confirmation emails to customers, including lead time info
Manually change placeholder images to each individual product on the website
Ability to input batches of new product images to replace placeholder images
Our team also maintains, improves, and protects the API integration from issues that arise from changes to the inventory system or other internal processes at Legendary. 
Search Engine Optimization
Early on in our relationship with Legendary, we identified search engine optimization (SEO) as a key opportunity to increase web sales. Through keyword analysis, optimized content, and numerous on-page technical edits, Legendary's website rankings in the search engines have steadily risen; in fact, 14 out of their 21 most important keywords rank on page one of Google's results page nationally (as of February 2020).
Organic traffic, or website traffic that comes from users finding the website through search engines, is Legendary's #1 driver of online sales, easily surpassing the sales that come from direct traffic, referral traffic, and email traffic combined.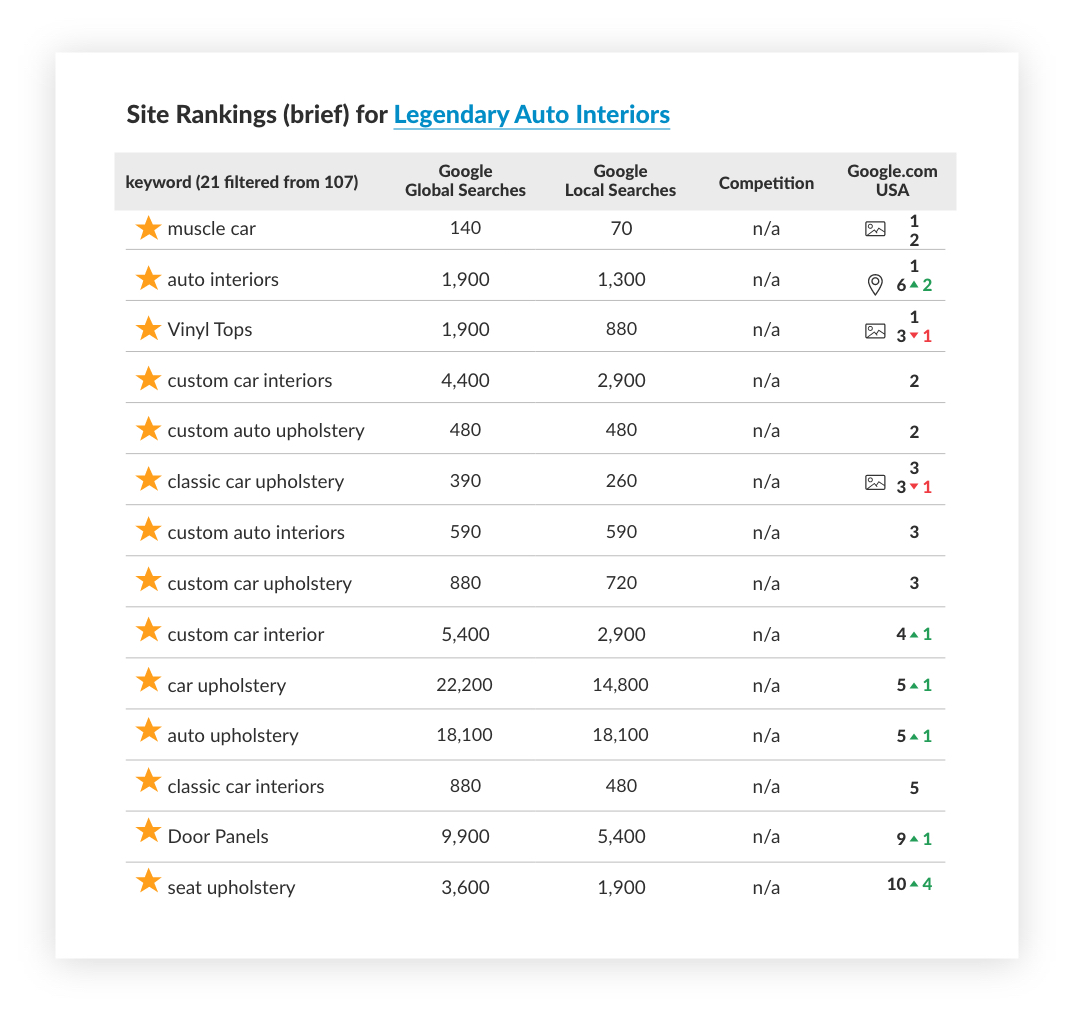 Search Engine Optimization Results
> 75%
of online sales came from organic traffic
January 2020
14
keywords on SERP #1 nationally
February 2020
46%
increase in organic traffic
2019 v 2018
$15.9K
in estimated value for ranking keywords
January 2020
Email List Building Campaign
Legendary often ran online sales, but they weren't getting the traction they should. After testing other avenues, we turned to email as a potential solution. Email can be a very powerful marketing tool because it is a relatively cheap way to advertise promotions to an audience who is already interested in your products.
The key to successful email marketing is an engaged email list, so we started a list-building campaign on Facebook. The goal was to grow Legendary's email list with people who were interested in their products and likely to buy. We set up a Facebook ad campaign that allowed Facebook users to easily sign up for the Legendary email newsletter without ever leaving the Facebook app.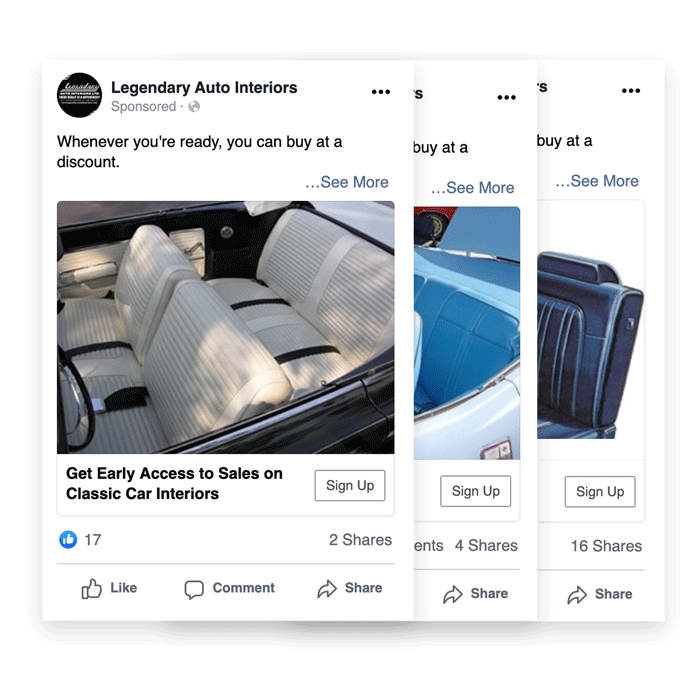 After seven months of the campaign, we just about tripled the number of people the Legendary newsletter goes out to, increasing sales from email newsletters while maximizing Legendary's ad budget. Even better, the list is owned by Legendary, so they can capitalize on their engaged audience for new buyers and repeat customers alike.
List-Building Campaign Results
2,138 contacts
in 7 months
from Facebook campaign
vs
801 contacts
in 16 months
from website alone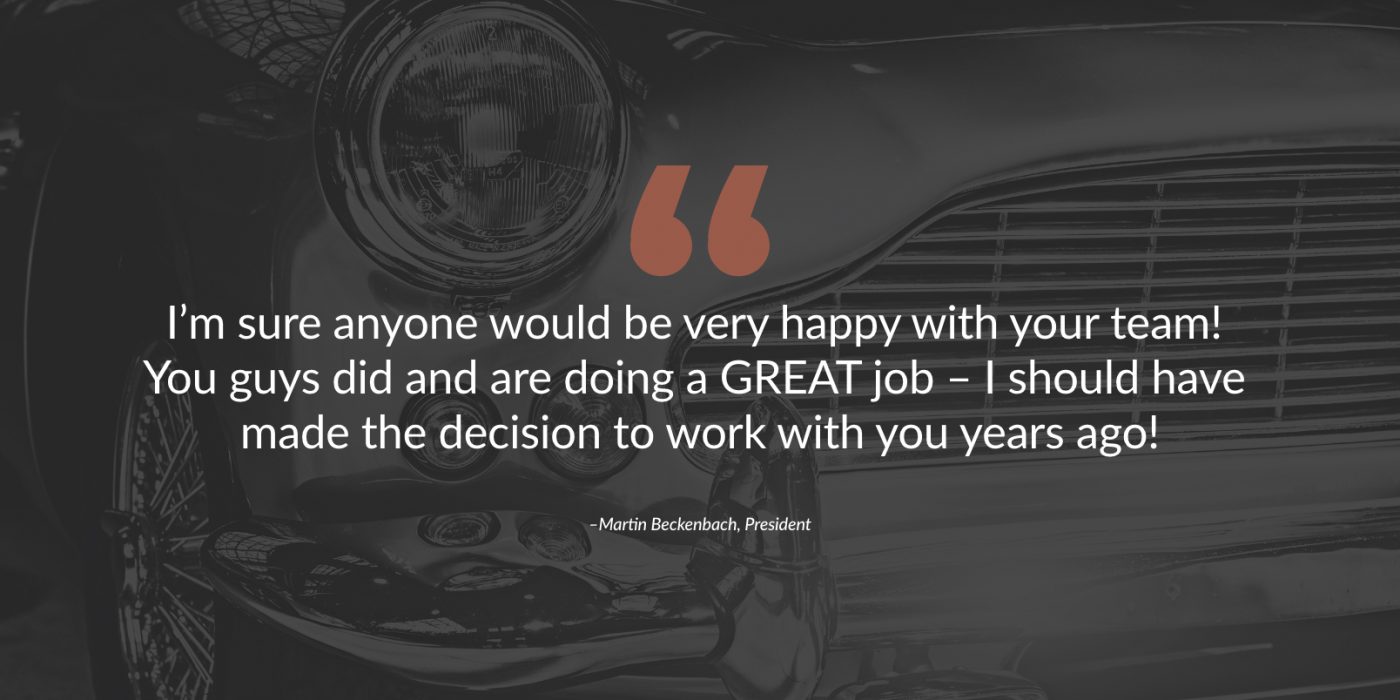 Interested in similar results?
Fill in the form to learn how digital marketing can transform your lead generation.