Affinity Enterprises Case Study
Affinity had a very clear goal they hired us for: sell more Getac computers. We built their website to make selling simple and used a strategic handful of marketing tactics to drive and engage relevant users to laptop-buying pages.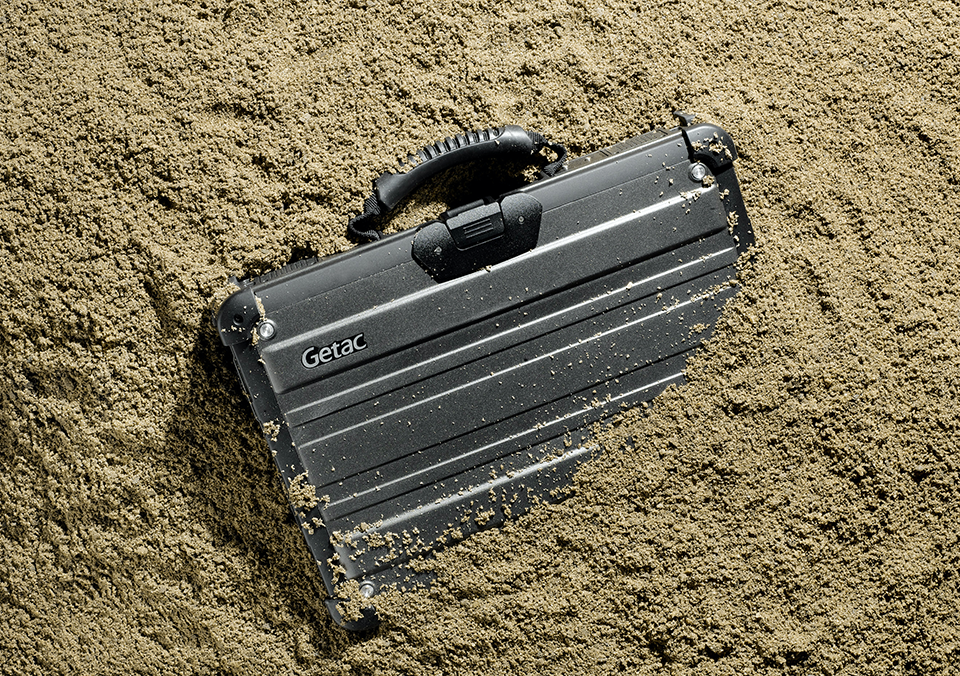 Website
Affinity's original website was only half complete and wasn't suited to run many, if any, digital marketing campaigns.
We redesigned the site using memorable colors and motifs and created additional content to satisfy what users were looking for when they landed on a page.
The new site has more traffic, more returning visitors, higher engagement metrics, and most importantly, creates more quality contacts than the old site ever did.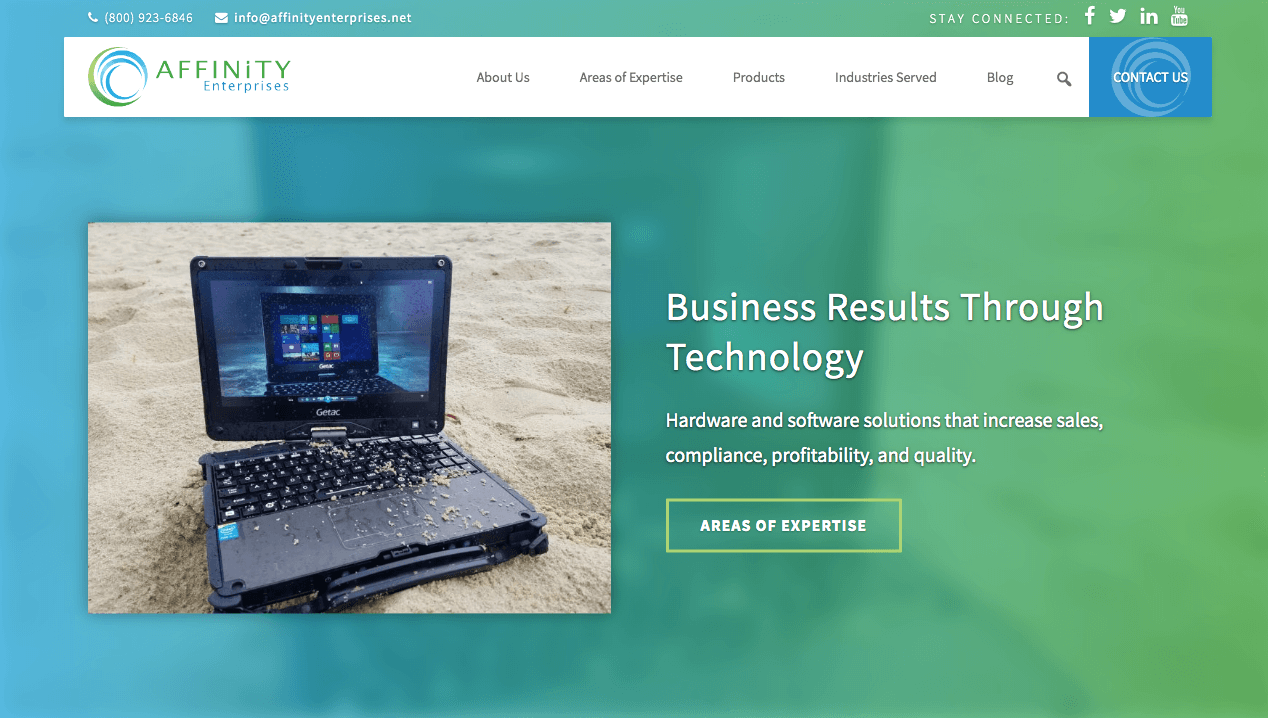 Increase the amount of RFQs over time
0
Qualified Inbound Leads in 2017
80+
Qualified Inbound Leads in 2019
Custom Product Pages
Affinity needed a custom-built, e-commerce-feeling section of their website to display some of their top products, features, and specs. We built them a high-tech, modern, and colorful interactive display block that gives users easy access to available products and their information.
Once a product is clicked on, it takes users to a page completely dedicated to that product, with images, content, technical features, specifications, and more, giving users everything they need to know to make a purchase.
Each product has a prominent CTA above the fold, prompting users to submit a quote for this product. These buttons are where the majority of leads originate.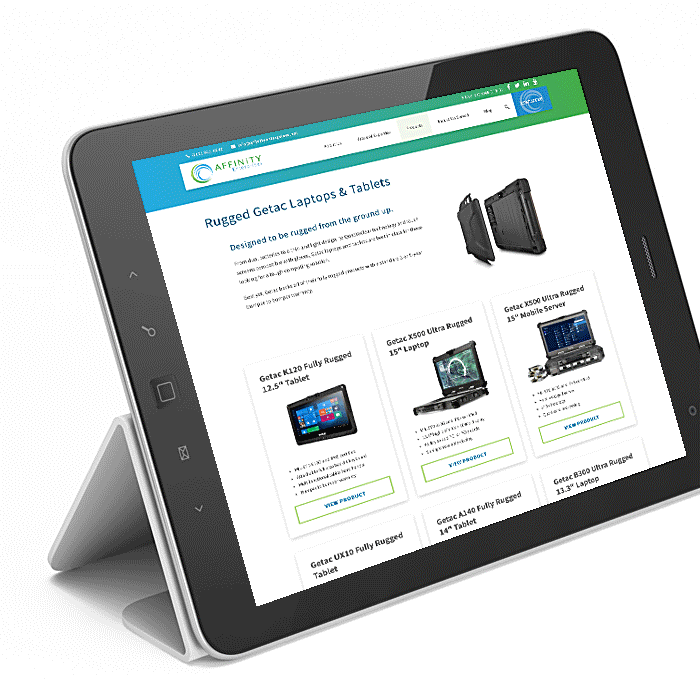 This site works because it's loaded with easy-to-digest information, interactive and intuitive to use, and pleasing to look at. We took away as many forms of online frustration as possible and left users with a superb browsing experience.
Industry Pages
We also wanted to satisfy users who weren't interested in doing research or talking to a salesperson. Instead, we brought the sales team to the website.
Instead of starting with the features prospects were looking for, we built pages on the website that focus on the industry the user is in, such as public service or transportation. From there, users would see challenges unique to their industry and products the Affinity team would recommend to combat those issues.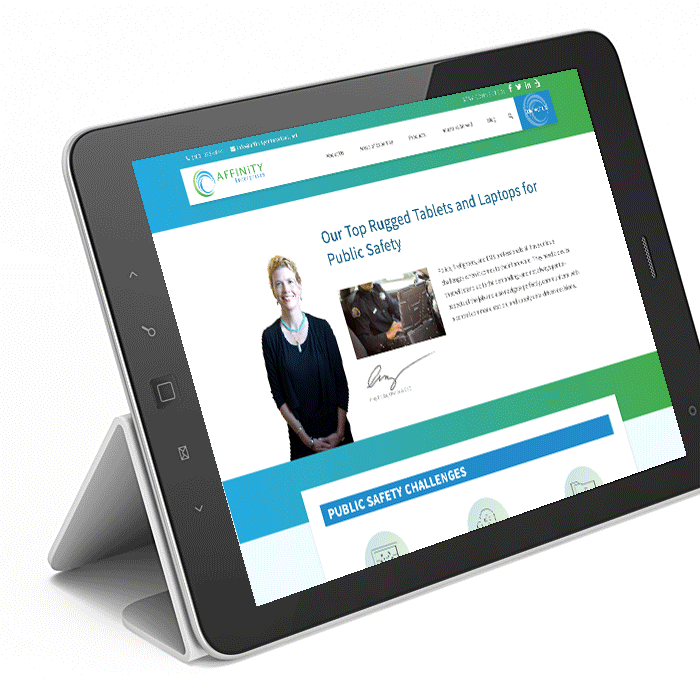 Visual Content
With a focus on rugged products, we created unique visual content to educate users about rugged devices and help guide them to the right kind of product. While similar types of content were available elsewhere on the web, we wanted Affinity's site to be an information hub for all things rugged, creating trust and confidence in Affinity from site visitors while answering their questions.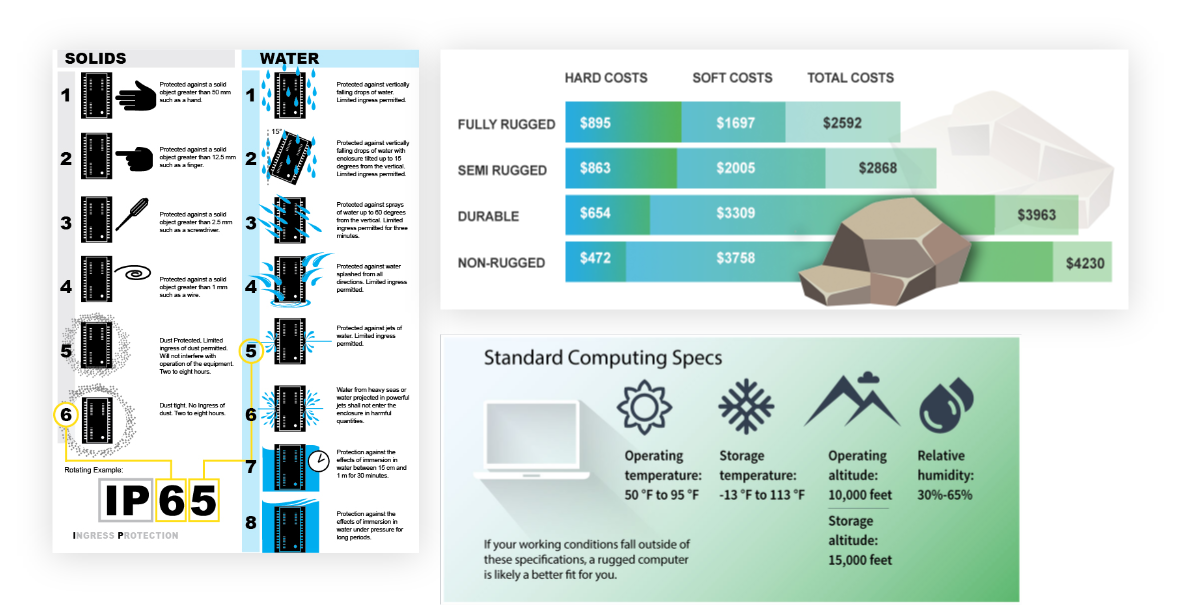 Search and Display Ads
We developed a short-term, lead-generation ad campaign and paired it with a long-term branding campaign. This type of strategy ensures we're targeting prospects at all stages in the sales process, including those who are just starting to look for a solution and those who are familiar with the Affinity brand.
Nearly 20% of Affinity's leads have originated from the Google Search campaign, which encourages users who are actively looking to buy a rugged laptop to visit the Affinity site and browse products on it. These ads show up at the top of Google search results when someone types in one of our targeted keywords.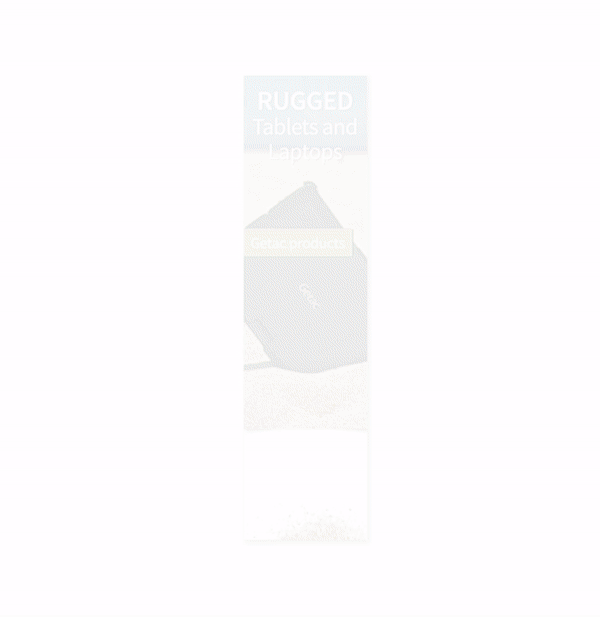 Once a user has been on the site, display ads will follow them around the internet for a few months, showing up on other industry sites and encouraging them to recall the Affinity brand. These ads serve a long-term marketing purpose – to keep Affinity the first brand prospects think of when they begin to actively seek a solution.
Email Marketing
Affinity Enterprises used email very strategically to support their product campaigns and would send out an eblast when a new product was available. These emails were highly creative and engaging, showcasing a human side of the business that technology can sometimes hide.
Better yet, the direct emails led to form submissions, one-on-one meetings, and sales opportunities for the Affinity team.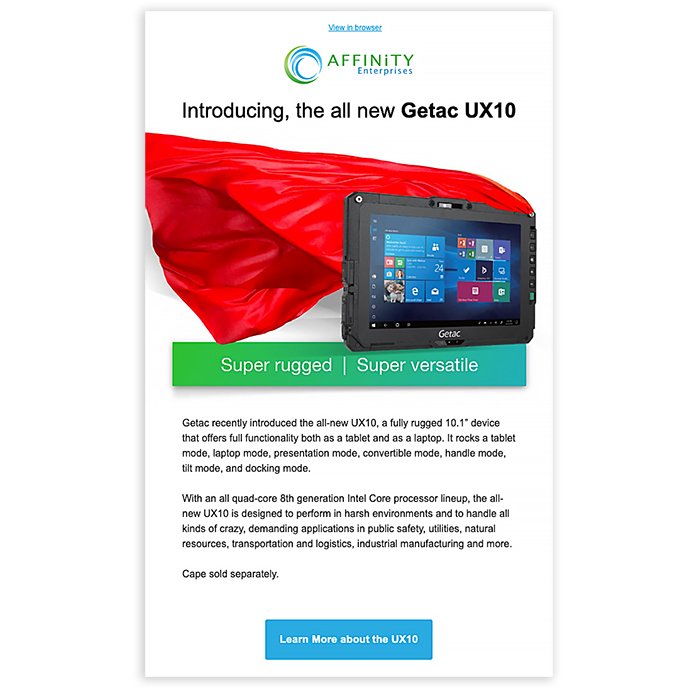 Email Marketing Results
29.75%
Average Open Rate
(industry standard: 19.81%)
7.1%
Average Click-Through Rate
(industry standard: 2.05%)
SEO
After a highly-focused year of SEO campaigns centered around a specific keyword grouping, 32% of leads over the past year have come from organic search.
Our SEO efforts were centered around content development and optimization, site structure and organization, and image optimization.
After a few years of consistent work, Affinity saw some of their most relevant keywords rank on page one of the Google results.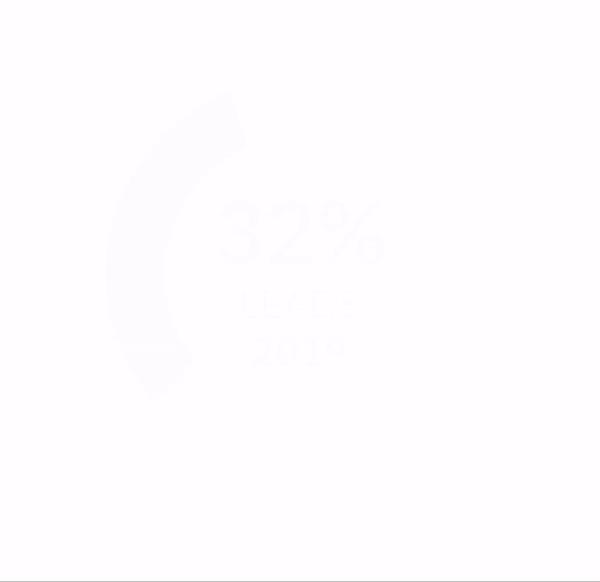 SEO Lead Generation
32% of Leads
in 2019 were generated from organic search
Trade Show Support and Account-Based Marketing
When Affinity wanted to maximize their ROI as a vendor at a trade show, we stepped in and crafted a custom marketing campaign to support their physical sales efforts. This Account Based Marketing, or ABM, campaign, was targeted at a small group of individuals, around 70 for the first round and 250 for the second, with a very specific message and purpose: to make the Affinity Enterprises booth the busiest booth at the trade show.
We organized a cohesive campaign to drive booth traffic, sales conversations, and warm leads, that included ads, content, landing pages, email, and design elements.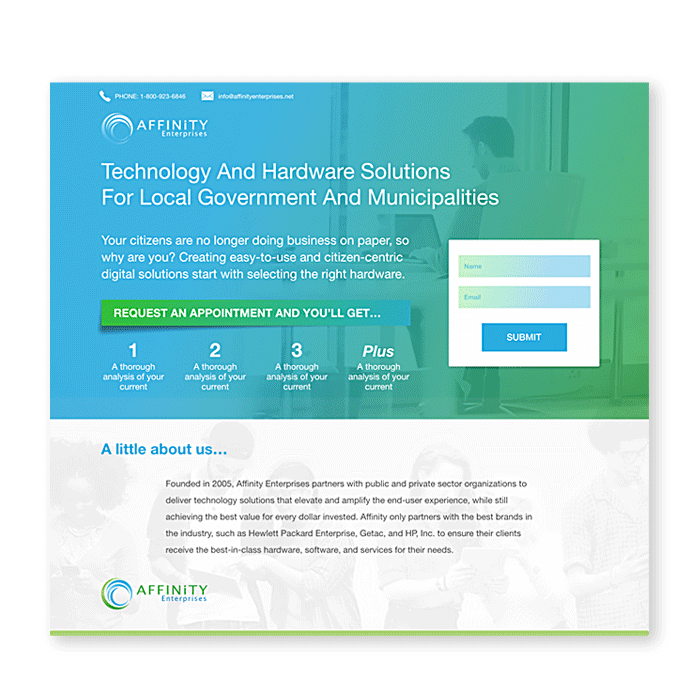 Trade Show Support
and ABM Campaign
Step 1: Identify the Issue and Set Goals
We focused on pre-show awareness campaigns, gently familiarizing attendees with the Affinity brand. The more familiar they were with Affinity pre-trade show, the more likely they would be to stop by their booth and enter into a conversation with their sales team.
Step 2: Determine a Target List
We were able to gather an email list of show attendees, which would target exactly the people we needed to reach.
Step 3: Determine the Message
The message was critical in this case – we only had a few chances and a short window of time to reach our target audience, which meant there wasn't time to test messaging. We worked with Affinity to create a brand message that would be well-received by our audience.
Step 4: Create Assets
Stemming from our message, we designed and developed landing pages and an extensive ad campaign that would target our list before, during, and after the show on social media and other sites.
The meat of the campaign came next: the email sequence. With Affinity's help, we created a series of 4-5 emails that were personable, relatable, relevant, and most of all, funny.
Step 5: Launch Campaign and Monitor
A week before the trade show, we launched the campaign and began monitoring the results, but wouldn't know the true value of the campaign until after the trade show had finished.
Step 6: Review Results
Not only did the emails get opened, they made a difference at the trade show. Affinity was able to schedule multiple one-on-one meetings with prospects before the show even started, and other show attendees came to the Affinity booth with some witty one-liners in response to the emails.
Affinity relayed that they were, by far, one of the busiest booths at the trade show and came back with a list of new, hot contacts and a sizable lead from a local government entity.
Post-show, we continued to gently nudge attendees with display ads, keeping Affinity top-of-mind for attendees who took their time to make a decision on vendors.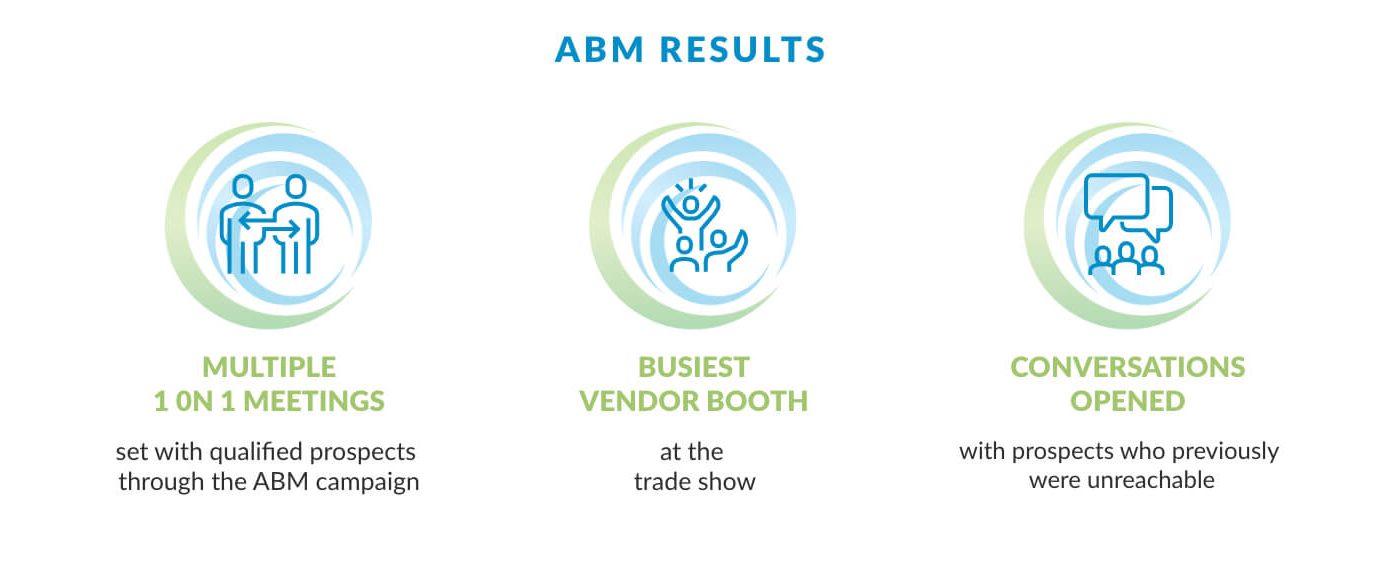 Interested in similar results?
Fill in the form to learn how digital marketing can transform your lead generation.