Website for Electricians: Make Your Website Stand Out to Book More Jobs
When it comes to promoting your electrician business, having a website is essential. But simply having a website isn't enough – you need to make sure that your website is engaging and visible in order to book more jobs. In this blog post, we'll give you some tips on how to make your website stand out from the crowd. Keep reading to learn more!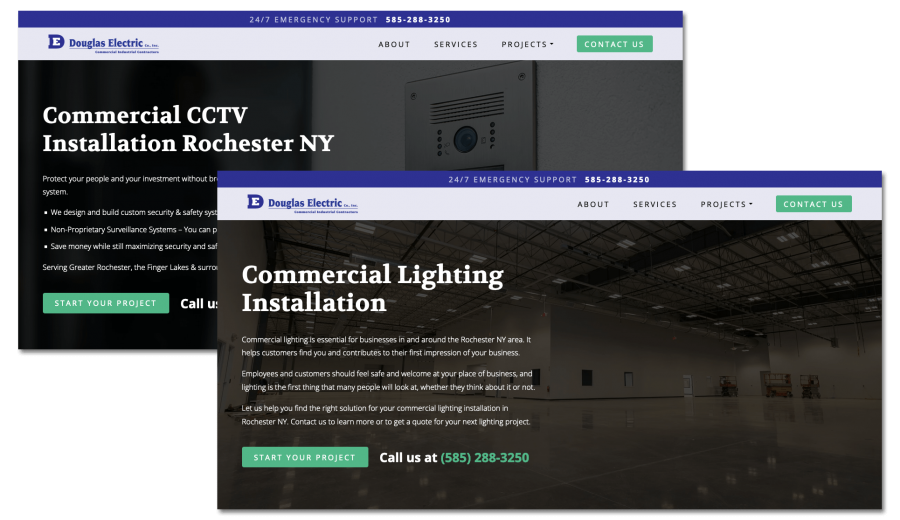 Why having a website is essential for electricians in 2023
In 2023, having a website is an essential part of success for any electrician. The importance of a strong online presence will only increase as technology advances and the digital landscape evolves. Every day more customers are turning to the internet to find reliable electricians in their area; those who don't have a website are at a real disadvantage and risk missing out on potential business.
A well-crafted website gives electricians a chance to show off their portfolio, provide customer reviews, explain their services and establish a professional online presence – all of which can help them stand out in an increasingly competitive market. Having a well-designed website can also make it easier for customers to contact or message electricians with ease and efficiency.
How to make your website stand out from the competition
Standing out from the competition is a must if you want to make a successful website business. Your website needs to:
Be visually striking and offer a user-friendly design with easy navigation.
Use consistent branding throughout the site to help differentiate it from others.
Use high-quality images and incorporate interactive features, like clickable elements or animations, for added appeal.
Regularly update the content to ensure it is fresh and relevant so customers will keep coming back for more.
Commit to interacting with users via personalized outreach and build relationships with them to boost loyalty.
Include detailed information about your services and portfolio.
Display customer reviews of your work to build trust in potential customers.
Offer an easy way to contact or message you online.
Ensure that your website is SEO optimized so that it can be found more easily in search engine results.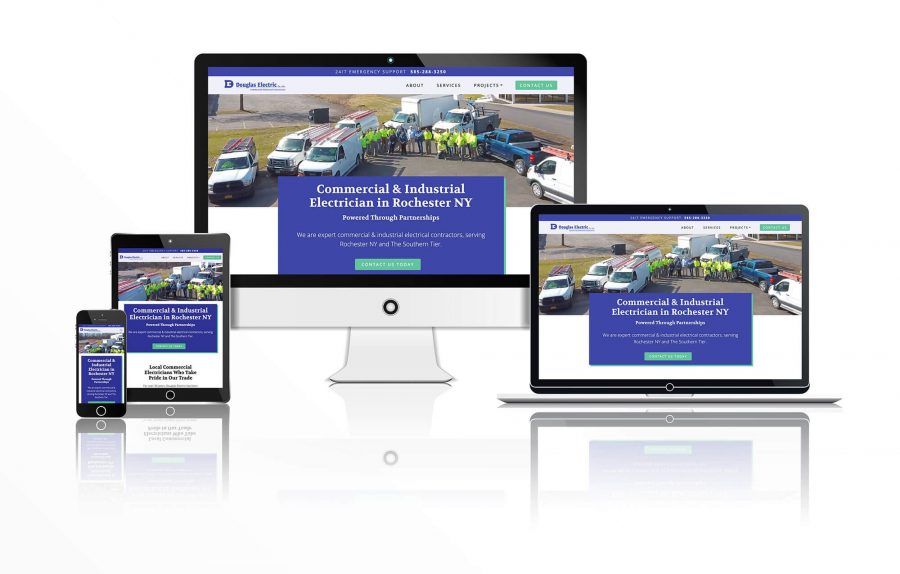 Tips for designing an effective website that will attract clients
Designing an effective website that will attract clients requires careful consideration.
Here are some tips:
Choose a simple and clean template with a consistent visual style throughout to create a visually cohesive experience for visitors.
Make sure to include helpful information about the products or services available on each page for easy navigation.
Include engaging content such as videos, infographics, and blog posts.
Pay attention to the website loading speed and use modern technologies like lazy loading to ensure a smooth user experience.
Provide clear contact information so that customers can easily reach out for assistance or ask questions if needed.
What services are offered by website design companies?
If you don't have the time or expertise to design a website yourself, webSURGE can help. We are a web design company that specializes in creating stunning websites for electricians and other professionals. Our services include:
Custom website design & development: We create professional-looking websites that are tailored to your business to ensure optimal engagement.
Search Engine Optimization (SEO): Using the latest SEO techniques, we make sure that your website can be easily found in organic search results.
Online marketing services: We provide digital marketing strategies to maximize visibility and reach more customers.
Content creation & management: Our content specialists create powerful, compelling copy and visuals that help to drive traffic to your website.
Website maintenance: Our team of experts is always on hand to provide ongoing maintenance and support for your website.
Training & support: We provide training and support so you can manage your website effectively.
Social media management: We can help you develop a social media presence and manage your accounts to generate leads and drive traffic to your website.
Why is SEO for electrician websites important?
Electricians operating in today's highly digital world need to ensure that their website can be easily found on the internet. SEO, or search engine optimization, is a necessary tool for electricians to use in order to improve the searchability of their websites. SEO helps electrician websites climb up the ranks of search engine result pages and hence make it easier for potential customers and clients to find them. This is especially important since most consumers will opt for the top two or three results, making proper optimization a must for electricians who want to ensure their business is visible and thriving.
SEO involves optimizing the content on your website to ensure that it is relevant and optimized for search engine algorithms. This includes tasks such as:
Keyword research: Identifying popular keywords within your niche and incorporating them into your content.
Link building: Building links from other websites back to yours in order to improve domain authority.
Optimizing images: Ensuring that all images are properly optimized for faster loading times.
Creating metadata: Creating unique title tags and meta descriptions for each page on your website.
URL optimization: Making sure URLs are optimized for both users and search engines.
Creating quality content: Ensuring that content is engaging, well-written, and optimised for search engines.
With proper SEO techniques employed, electricians can reach more customers by having their websites appear higher in search engine results. SEO should be an integral part of any electrician's marketing strategy, and it pays to invest in professional website services such as those offered at webSURGE.
How to use social media to promote your electrical business
When it comes to getting the word out about your electrical business, social media provides a great platform for promotion.
Best practices include:
Creating and optimizing social media profiles with relevant information such as your contact details, website and hours of operation.
Creating informative content related to your services and industry that can be shared on social media platforms. This can include images, videos, blog posts or promotional offers.
Using relevant hashtags to reach more people outside of your own network.
Engaging with potential customers by responding to comments and messages in a timely manner.
Being active on multiple platforms such as Facebook, Twitter, Instagram, and LinkedIn.
Use paid advertising to target potential customers who may not have come across your business organically.
Reasons to hire a website development company
With so many businesses now relying heavily on their websites for lead generation, it is important for electricians to have a website that stands out from the rest. A professional website development company can help you create and maintain a website that will attract customers and generate leads.
Some of the reasons why you should hire a website development company:
Expertise: Professional web developers have the expertise and knowledge to create an up-to-date, professional website that provides customers with the information they are looking for.
Professional design: A website is often the first glimpse that potential customers have of your business. Professional web designers can make sure your site looks attractive and engaging.
SEO optimization: An experienced web development company can create a website that is optimized for search engines, so that your business appears higher in the rankings when customers search for electrical services.
Responsive design: A responsive website ensures that all users, regardless of device or browser type, have an easy to navigate experience.
Security: Professional web developers can ensure that your website is secure, so that customers' data remains safe.
Contact the experienced team at webSURGE to learn more
These are just a few of the reasons why it pays to invest in professional website development services. Doing so will help your business reach more customers and generate more leads. Having a well-designed website can provide an electrician business with the potential to reach new customers and attract more business.
At webSURGE, we specialize in electrician website design and have years of experience helping electricians create websites that make them more visible online. Our knowledgeable team of designers and marketers will help you create a stunning website that is tailored to your needs and designed to attract more customers. We'll also ensure that your website is SEO optimized so that it can be easily found in search engine results. View our entire suite of services for electricians at the link below.
https://websurge.com/internet-marketing-services/electricians/
Contact us today for more information. We look forward to hearing from you!
Related Posts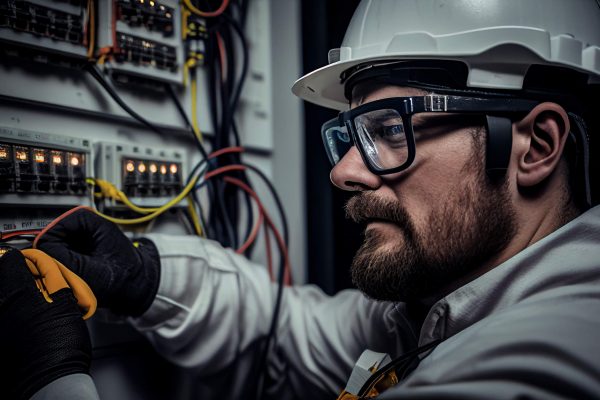 How Electrical Contractors Can Rank on Page #1 of Google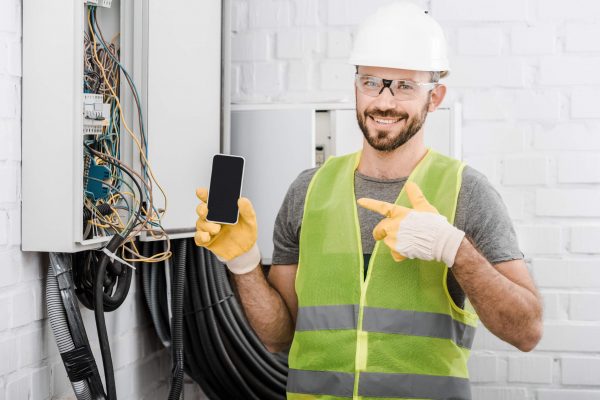 How Electricians Can Use Social Media to Find Leads and Build Trust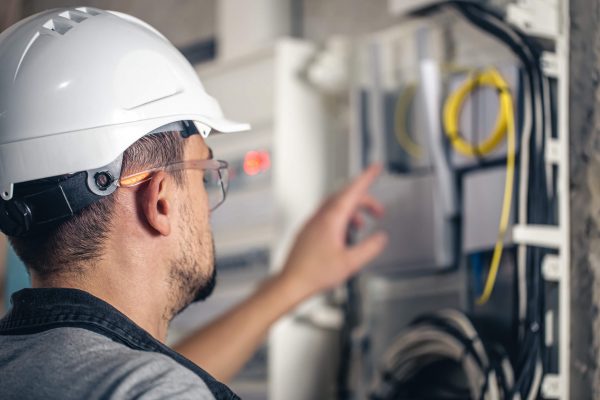 Electrician Email Marketing: How to Boost Sales