6 Steps to Create a Social Media Strategy for Manufacturing & IT Companies
In this article, we'll:
Demonstrate why you should join the 90% of brands using social media and the 53% using paid advertising on social channels.
Discuss how LinkedIn, Facebook, and YouTube have changed social media marketing in B2B business.
Provide a framework for assessing your brand's current social media usage.
Outline 6 steps for creating a B2B social media strategy including: retaining current customers, benefitting from the best platforms, acting like a human, strategizing, continuing, and transforming leads into customers.
Updated April 23, 2019
With millennials moving into decision-making roles in their companies, a social media presence is crucial to businesses that want those decision-makers to see their business as relevant, helpful, and human. This is true even in difficult B2B spaces such as manufacturing or tech industries.
Social media offers these businesses a place to build trust and have conversations with their customers and prospects. In fact, according to Global Webindex, more than 40% of digital consumers use social media to research new brands or products.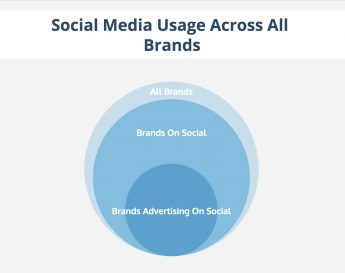 According to Hootsuite, 90% of brands use some form of social media to increase their brand awareness, and 53% of businesses use paid advertising on social media channels. Social media marketing can open the door for a number of sales opportunities, especially among the younger population.
Social media marketing is a sales opportunity with a high potential return.
The good news is, you don't have to be super social-savvy to make an effective use of social platforms. A lot of it is testing, trial and error, keeping in touch with recent algorithm changes, and – most importantly – learning to incorporate your brand's unique voice to interact with your current and potential customers.
Follow these steps to create a social media strategy that will give your B2B brand a profitable ROI.
Understanding Social Media for B2B Markets
LinkedIn for B2B Marketing
LinkedIn has over 500 million registered users from around the world, 40% of which check their account daily. 40 million LinkedIn users are in decision-making positions, and it is the top channel for B2B content sharing.
Because LinkedIn is business-focused, users are in a business mindset when using the platform. That means that they're open to new products, services, or relationships that can help them succeed in their career.
How LinkedIn Has Changed Social Media Marketing for B2B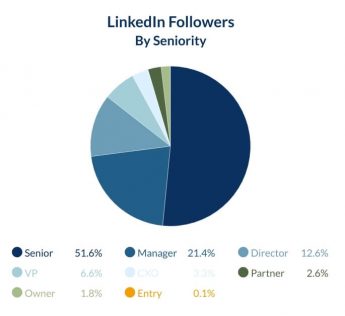 LinkedIn allows you to target your marketing efforts to people based on their interests, education, and demographics, but it also allows your ad targeting to go to another level: you can target people based on their industry, job experience, current job title or position, and even what company they work for. This allows your company to serve very specific ads that resonate more effectively with a very specific audience – which is especially useful in Accelerated Inbound Marketing.
Facebook for B2B Marketing
Although LinkedIn provides an excellent channel for B2B businesses to share content and generate qualified social media ad traffic, Facebook has also quickly expanded into a major business tool to gain and generate leads.
With 2.32 billion global, active monthly users to date, Facebook is by far the most-used social platform in the world. Mobile users in particular increase by 23% each year. According to statistics from 2018:
74% of users claim to use Facebook for professional reasons
76% use Facebook to discover interesting content, such as long-form stories and news articles
79% of people online also use Facebook
How Facebook Has Changed Social Media Marketing for B2B
Facebook marketing differs from other social channels by retargeting content to pre-specified audiences. Potential customers may visit your website by clicking a social media post or through search engines, but what if they don't make a purchase? By creating a Facebook custom audience, you can use Facebook to retarget them, reminding them to return and complete their purchase. Facebook can also find similar people to bring to your website who may have similar interests and want what you have to offer.
As you create a Facebook audience, you can tailor the description to specific demographics, so only people who would be interested in your services/products will see your post. This highly individualized approach makes marketing tactics useful to people, not annoying, like cold calling.
YouTube for B2B Marketing
Second only to Facebook, YouTube is where social media users spend their time. YouTube has 1.9 billion users who log-in each month, and this is expected to grow so rapidly that Cisco predicts 82% of all internet usage will be video content by 2022. This makes for a promising potential for advertising. In fact, according to YouTube, there are twice as many small to midsize businesses advertising on the platform than there were in 2016, and, according to data, mobile ads receive attention 83% of the times they are shown.
How YouTube Has Changed Social Media Marketing for B2B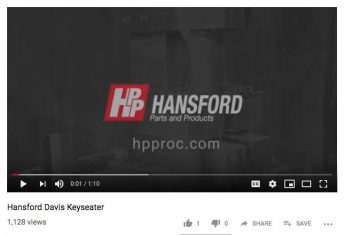 YouTube offers B2B brands a unique opportunity for advertising through which they can target the audience based on their interests and location and then pay only when that audience watches 30 seconds or more of the ad. However, YouTube also acts like a search engine and, when the videos on your channel are properly optimized, your videos can appear when relevant keywords are searched in the search bar.
In both of these instances, YouTube is strictly video content which, on social media, has higher engagement rates than other content, especially in B2B industries that typically offer highly visual products and services.
Other Social Media Channel Use
The benefits of using social media for business don't end with LinkedIn and Facebook. Twitter, Instagram, and Pinterest can all direct traffic to your website. When you have social channels that are useful to your target audience, there's no reason to avoid them because it's not difficult to have a consistent posting schedule.
Social media marketing offers your company many unique benefits:
Social media allows your content to be seen by a greater audience
Links in social posts can direct traffic to your website, increasing SEO
Social likes/favorites and shares grow your reach and indicate interested personnel
The more people who see your brand, the more they will recognize and know it
Social media tells you what kind of content interests your target audience
Social accounts can appear in search engine results
Success of Social Media Marketing
Yesmail, a provider of email marketing software, reports 91% of retailers use at least two social media platforms for their brand. Out of 3.17 billion people who use the internet, each one has about 5 social accounts. 24% of businesses saw an increase in revenue when they used social media to generate leads.
Assess Your Current Social Media Use
Before you can create an effective social media strategy, you first have to know what your brand is currently doing on social media. Answer these questions to give yourself a starting point:
What social media accounts does the business currently have?
Does the business post updates consistently?
What is the business posting about its current social media platforms?
Which social media platforms should the business have an account for, considering where our target audience will spend their social media time?
Does the business have a budget for social media?
Organic Vs. Paid Posts
As you assess your business's current social media usage, it is important to note the organic reach your posts are currently receiving. Organic reach refers to how many impressions (how many people are seeing your post) a post receives without "boosting" or any promotion. With Facebook's algorithm change in 2018, businesses see less organic reach than they did before. This is why it's important to set up a budget for paid posts on social media.
Why You Need a Budget
Social posts are intended to update audiences with a brief message related to your business that may or may not be relevant the following week (or even the next day). While it's easy to delete a social post from an account, it's rarely necessary as the message is quickly buried in user newsfeeds by trillions of competing social posts that are published every minute. A social media budget will help promote your business and reach new consumers.

Social media advertising can be executed with any size budget, and the budget can be applied to different types of social ad campaigns depending on the goal, whether it is brand awareness, website traffic, engagement, or conversions. Paid advertising increases website traffic and can produce quality leads.
The best way to determine your budget is through testing. An ad optimized for video views will be cheaper than one optimized for landing page views, but will produce fewer leads. Similarly, if you have an inexpensive landing page view cost and a low budget, but your landing page has a low conversion rate, you may need to increase your budget to get the amount of views you need to convert visitors (but in this case, optimizing your landing page might be a better first step).
The 6 Steps to Creating a B2B Social Media Strategy
These are our six tips on how IT and manufacturing companies can use social media as an effective lead generation and sales strategy.
1. Retain Loyal Customers and Create New Ones
In today's digital age, your customers expect your brand to be on social media. Some consumers even bypass a company's website and go straight to their social posts to ask a question, look at reviews, or make a purchase.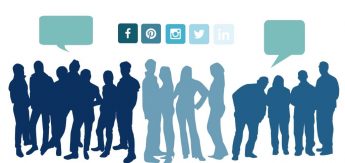 Craft a social media presence that finds new prospects with paid posts, answers their questions, and provides them a place to interact with your company.
Also, use your social media presence to offer current customers a place where they can follow-up on an order, learn about new products and promotions, or leave you invaluable reviews.
2. Benefit From All Relevant Platforms
For manufacturing, tech, and other B2B companies, LinkedIn is a great social media platform to start, but there are benefits to using as many social platforms as are relevant to your target audience.
Typically, this means your business should also explore using Facebook, YouTube, and Twitter, but some B2B companies have seen their posts receive great interaction on Instagram or even Pinterest.
Facebook has the largest number of users, so the benefits of reaching a large audience are innumerable. In general, depending on your audience and budget, Facebook provides the most bang for your buck if you're pursuing paid advertisements.
Instagram is quickly climbing the ranks as one of the most influential platforms in the manufacturing industry, perhaps because the layout is easy to understand when posting content.
YouTube is becoming more and more dynamic as video continues to take over news feeds. But expect to spend more time and money on production, although the benefits for your business are significant – stand out, be noticed, get interactions, and be remembered.
Twitter is another avenue to reach a larger audience and share valuable content that readers want to share.
The best way to figure out what social media channels your business should focus on is to research where your customers are engaging daily, where your competitors are focusing their efforts, and then testing the channels out for yourself.
This may sound overwhelming at first, but if you're already using one platform, it takes little additional effort to adapt the same content for all social channels. Free posting platforms like Hootsuite or Buffer make this process especially seamless.
3. Act Like a Human
Social media allows consumers and end-users to see the people behind a brand. They have a chance to see the hands and heart of those who make a product or perform a service.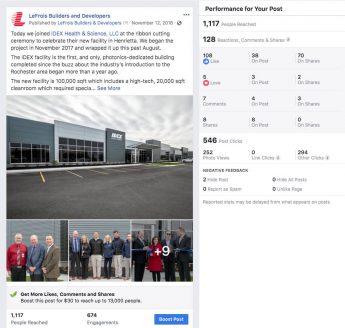 When you're thinking about what you should post, ask yourself what your audience would like to see. This could include relevant changes in the industry, new manufacturing methods, quotes from notable figures in your line of work, or more. Whatever that may be, give the post a human voice. People are more likely to interact with a brand if they can feel a human connection.
But that's not all. Behind each brand is a group of people, so show them off. Someone in the office had a birthday? Post about it. Working on a brand-new manufacturing process? Take out your smartphone and video it in action. Someone executed an epic April Fools Day prank? Get it on social and invite your audience to share the laugh. Just be sure to maintain a consistent brand voice across your posts.
Social media marketing for B2B doesn't have to be overly complicated or techy. Show your audience what you truly do, who you truly are, and why you love what you do. They really do care, and it will create a stronger connection between your company and your prospects.
4. Strategize
Because social behavior isn't always predictable, a successful social media strategy sometimes comes down to trial and error.
Strategize based on what type of content performs the best. This could be plain text, original images, videos, or articles. And keep an eye on what topics you are posting about. If you see a lot of engagement around a particular subject, focus more of your social media efforts to create relevant content around that subject.
Also, be intentional with your posting schedule. There's a lot of debate and competing statistics about the best day/best time to post, but the ultimate goal is to be consistent. The top social networks are not showing content chronologically anymore, so the time of day you post is less important the quality of the content in the post.
How often you post will depend on simple metrics you can pull straight from social media. Post as often as you can, as long as the metrics support that theory. If you overpost, you will notice your reach and engagement go down. Test what happens as you ramp up your posting schedule and find the sweet spot between posting a lot and receiving consistent engagement.
Strategizing also includes A/B testing, a testing method that changes at one factor (in this case, post time, post content, post type, etc) at a time and evaluates the results. For example, if you post an article every Wednesday for a month but reach doesn't seem to improve, try posting on Friday mornings for a while, and see if your engagement changes. If not, it's time to test post type and start posting videos instead.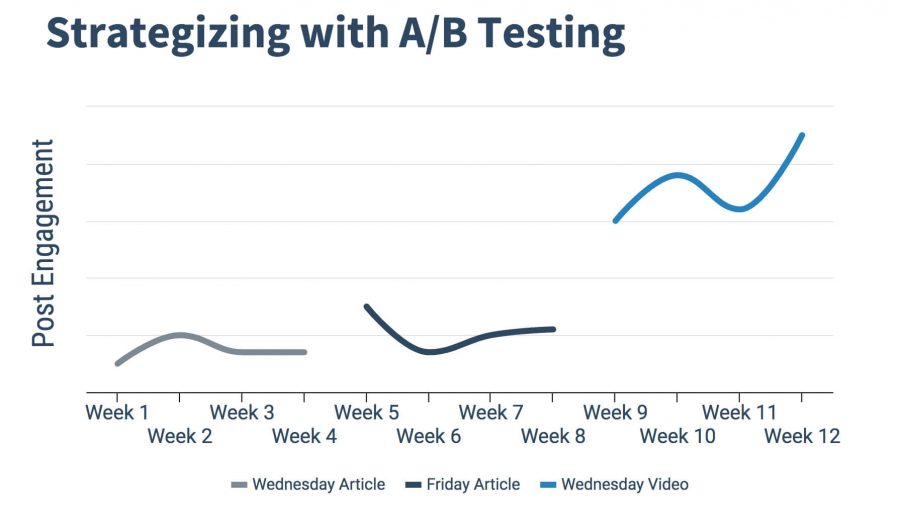 5. Continue The Conversation
Social media provides the perfect platform for a real, back-and-forth, human-to-human conversation. One of the purposes is to get interaction. You want potential customers to react, respond, and engage. That's the first step to transforming a visitor into a lead – and hopefully a customer.
So when someone likes, comments, or shares, reply to them. Respond to every interaction. Prove that your business page is live and active, and that you're listening. Answer questions, respond to negative feedback with courtesy, or, if nothing else, "like" what they said.
Social platforms help build community and that includes sharing content from other brands. Industry updates, new federal or state regulations, hot topics in the market, etc. are all fair game. This helps spark a conversation and also shows your brand is up-to-date in the industry.
6. Transform Leads Into Customers
If used correctly, social media can be a pillar of your sales funnel. You can create campaigns around awareness, consideration, purchase, and advocacy at the click of a button, but the success isn't as instantaneous as that.
Social media marketing builds over time. If you started strategizing today, you may not see dynamic results for a year or more. It takes a great deal of trial and error to determine the right strategy for your business, but it's a worthwhile investment in your company.  In order to see the returns on your investment, you need to be able to track your success.
Beyond strategy, it takes time to build relationships and trust with your audience.

How to Track Leads with Social Media Marketing
How Social Media Tracks Brand Awareness
In order to make sure social posts are increasing your brand awareness, you need to know that they identify your brand and reach a relevant audience with a relevant message and then ensure the "audience reached" number is trending upwards.
Social media analytics provide immediate results on the:
"Reach" – the number of PEOPLE who viewed your social post,
"Impressions" – the number of VIEWS your post receives (some social channels display a post to the same person multiple times in news feeds due to ongoing engagement / interest).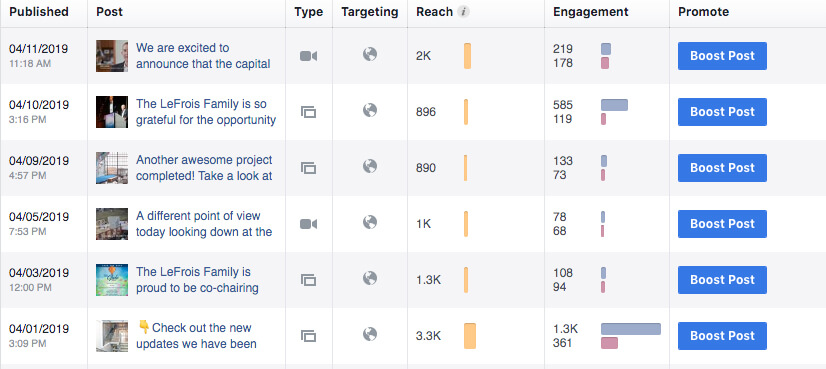 This data can be used to set monthly/yearly benchmarks to track how social media effectively influenced your brand awareness.
How Social Media Tracks Web Traffic
In order to make sure social media posts are driving traffic to your website, ensure your social media accounts include backlinks to your website in the About section of your profile, in relevant social posts, and in all social ads.
Backlinks should lead to a landing page that is relevant to the message in the post and the audience you are targeting in order to drive qualified web traffic – leads who are eager to stay on your website longer or with purpose who can turn into buyers.
Track which channels and posts are bringing traffic to your website and measure the exact amount of traffic from any period of time and compare that number to a previous date for benchmark purposes.
The Insights sections of the social channel record exactly how many link clicks each individual social post received, and Google Analytics display how many website sessions each social channel generated during a given period of time. These percentages offer a bird's-eye view of every single way your digital or online presence is converting leads.
Social media is almost expected nowadays, and it is a mistake for manufacturing and tech companies to avoid it entirely because social media marketing is part of an all-encompassing search engine optimization strategy that increases the quality and quantity of sales leads.
You don't want to miss out on valuable sales opportunities. So start strategizing today, make a plan, and start testing.
Originally published April, 2018
Related Posts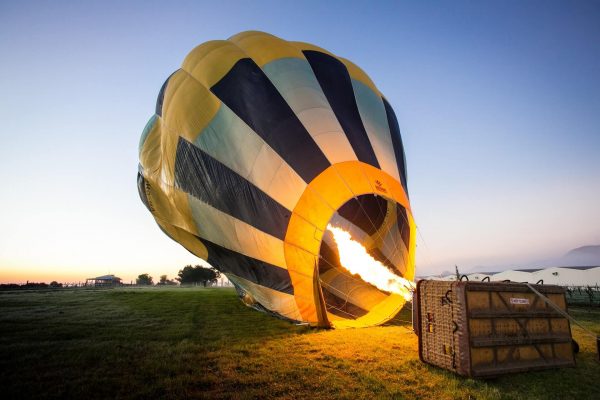 Is Your Company Ready for Digital Marketing?
Before your company begins to invest in digital marketing, you'll want to be sure you have the right pieces in the right places internally.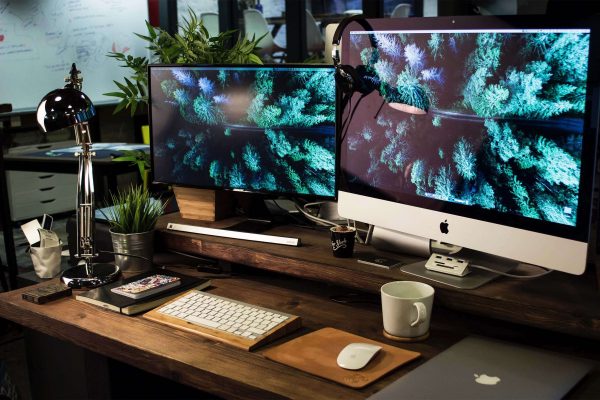 What Is Digital Presence for Business?
A "digital presence" simply refers to how your business appears online; it's what people find when they search for your business or company on the internet. Digital presence includes content that you control, like your website and social media profiles, but also content that you don't control, such as online reviews.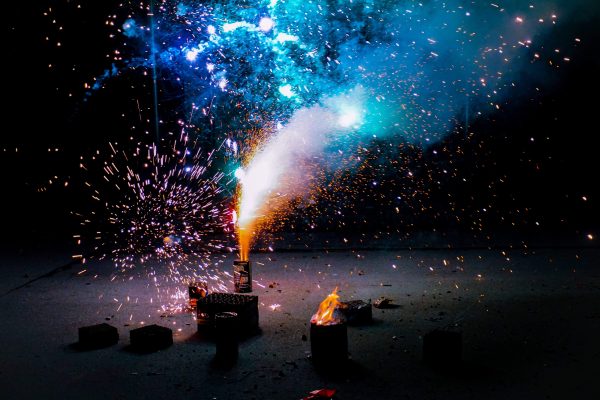 5 Things Your Website Should Include To Increase B2B Sales
B2B sales is getting more challenging. In the digital age, a buyer's first point of contact with a company will likely be their website. Use our 5 tips.