6 Digital Marketing Tools to Start Using
B2B Digital Marketing Tools Resource Guide
Digital marketing is a whole new ball game to some industries and some have only reached first base. There are many free and paid version digital marketing tools out there that companies use for their own growth. Small businesses and large enterprises are always seeking new ways to dominate their competitors.
How do you make sure your brand gets top exposure? We have put together our top list of digital marketing tools available that we prefer.
Social Media Management
HootSuite allows you to manage all your social networks in one place and increase your online social presence. You can monitor your channels and see what people are saying about your brand. It allows you to respond immediately, which is especially beneficial for you if you are a business that uses Twitter for customer service. this. You can avoid a social media crisis by quickly responding and delegating messages to different team members. You always want to respond to any negativity to avoid media backlash.
Not only can you view all your social platforms on one screen, but you have the ability to schedule content well in advance and create basic analytic reports. The free version works well for many businesses and that's a home run for small budget companies. HootSuite offers four paid versions to choose from for larger marketing teams.
Email Marketing
ActiveCampaign is a strong email automation platform that features a great hands-on customer service team. ActiveCampaign has all of the tools that you need to start designing and testing your own email marketing campaigns. With multiple plans to choose from, you have the ability to create dynamic custom designs, use advanced automation and dive into insight reporting tool. ActiveCampaign wants you to succeed in your email campaigns by bringing you educational articles and webinars with marketing tips, campaign examples, and digital marketing strategies.
Website Analytics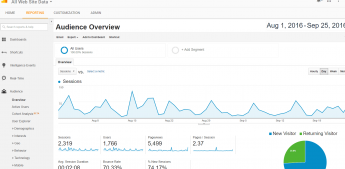 Google Analytics is the standard for most websites these days to get stronger results across your website, apps and offline channels. Google has advanced analytics that provides a variety of your website information, including visitor demographics and behavior, and how they arrived on your website. Now you can adjust your marketing and improve engagement.
Google Analytics also provides training, Analytics Academy, to help you get the most out of its platform. Google launched 360 Suite solutions for its larger companies.
SEO
Web CEO Tool is a great tool we use that measures automated rank tracking within search engines, keyword research, and SEO audits. It's a great tool to check on your performance, but also your competitors. And who doesn't want to dominate the competition! Find out where your competitors are ranking and where they are getting their backlinks from. Web CEO provides five different pricing options from a free version to an agency unlimited plan which we use for our clients.
Content Creation
Google Drive is a great free tool. I bet you wouldn't have expected me to say that. We use Google Drive everyday with ourselves and our clients. It's a great place to create and collaborate with others. Files can be shared and edited by people who don't even have a google account. Go ahead and save work files or folders in the drive and then share them with your team or customers. Give them editing access or just view only. No more sending attachments in emails or spending time merging different versions of files.
Infographics
You may be familiar with these visual representations of data. Over the past decade, infographics have been widely used for communication across many industries.
An infographic utilizes imagery, charts, and minimal text to provide an easy-to-digest overview of a topic or idea. A successful infographic looks polished and helps the viewer understand and remember the key message presented.
Fortunately, you don't need to be a trained graphic designer to create stunning infographics that engage your audience. Venngage, a drag-and-drop design tool, offers hundreds of customizable infographic templates that allow you to apply your own colors, branding, and style.
There are so many tools out there to choose from to fit your company. Get started using these tools in your marketing strategy and begin hitting some home runs!
If you are starting to feel overwhelmed with all these tools or unsure you have the capacity to be an expert, maybe it's time to see if outsourcing is right for you.
Related Posts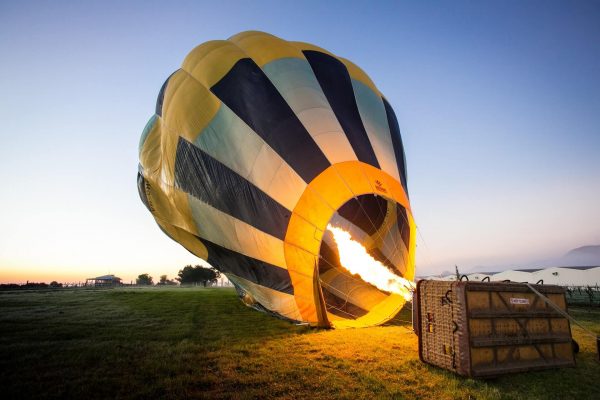 Is Your Company Ready for Digital Marketing?
Before your company begins to invest in digital marketing, you'll want to be sure you have the right pieces in the right places internally.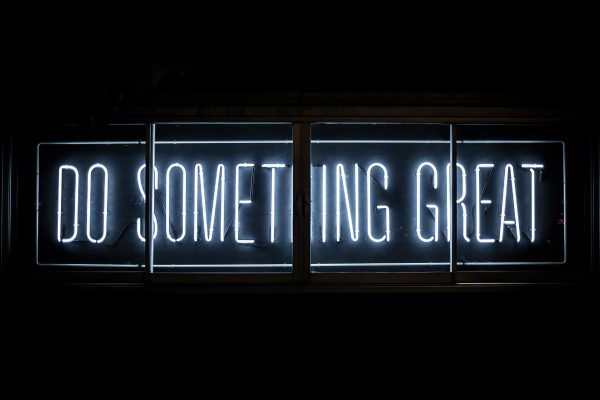 6 Steps to Create a Social Media Strategy for Manufacturing & IT Companies
Social media marketing is a sales opportunity with a high potential return. The good news is, you don't have to be super social-savvy to make an effective use of social platforms. This is true even in difficult B2B spaces such as manufacturing or tech industries.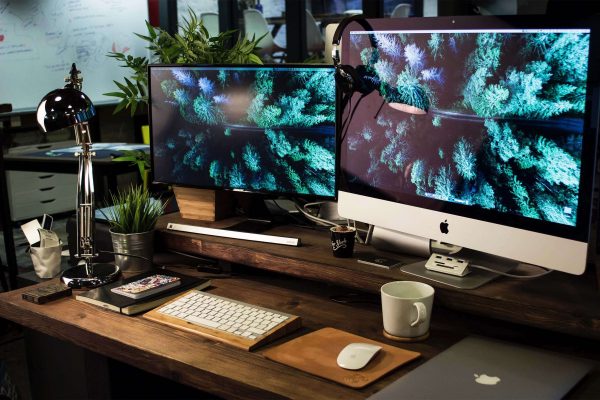 What Is Digital Presence for Business?
A "digital presence" simply refers to how your business appears online; it's what people find when they search for your business or company on the internet. Digital presence includes content that you control, like your website and social media profiles, but also content that you don't control, such as online reviews.